Google Assistant is getting a second celebrity voice option on both Android and iOS
3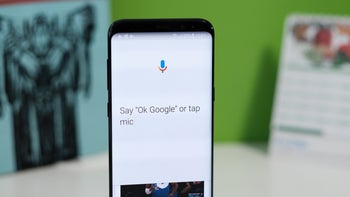 There's a lot to love about Google Assistant, which has been repeatedly
crowned the best service
of its kind by
various market research firms
after analyzing its accuracy and wealth of information, but while celebrity voices might not be among the AI's top five killer features, they're certainly a cool thing to have access to.
All you need to do is say "Hey Google, talk like Issa", and the switch will be made seamlessly... for answers to a limited set of specific questions. You can ask "Issa" to help you out with the daily weather forecast or have "her" tell you a secret, a joke, as well as boost your morale with a pep talk or inspirational quote. These are all things the actress, writer, director, producer, and web series creator herself recorded, unlike answers provided in John Legend's voice, which are generated by a state-of-the-art speech synthesis model called WaveNet.
That's bound to make this new option sound a lot more natural, but on the not so bright side of things, the bulk of your commands will be answered by Google Assistant in one of its "original" voices even if you ask the AI to "talk like Issa."
Still, if you're a fan of the hit HBO show "Insecure", this is definitely something that will put a smile on your face. Besides, at least Google is not looking to make a quick buck on these celebrity voices, unlike Amazon, which plans to charge 99 cents for an Alexa update bringing Samuel L. Jackson's famous style of speaking to the world's second most popular digital assistant.