Google Assistant finally gets the celebrity voice that was promised
2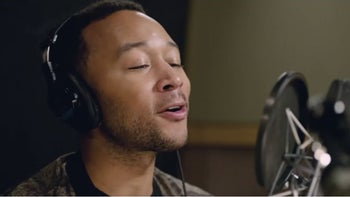 Back at Google I/O in May of 2018, Google promised users a special treat with
Google Assistant
-- the addition of John Legend's voice as an option for Google Home products and the Assistant on your phone. We're now just about one month away from Google I/O 2019 and that promise has finally become a reality.
All you have to do to get John Legend's voice is to ask your Assistant to "talk like John Legend." After that, you'll have John Legend's voice for a limited selection of things like giving weather updates, answering questions, and telling jokes, while "the regular Assistant" does everything else. We tested it out for a couple minutes and the general voice does sound like John Legend, even if it is a bit robotic, and there are fun Easter eggs to find, like when you ask "Do you like Chrissy Teigen?" or "What's your middle name?" or "What's your favorite song?" or "Serenade me." In generally, questions about music will get something good from the voice.
The one thing to remember is that Google
has said
this special voice will only be available for a limited time, although there's no indication what that actually means. However, it seems like John Legend won't be the only celebrity voice for the Google Assistant because this is Google's way of showing off its WaveNet voice synthesis engine. The idea is that with a certain amount of data, it can impersonate anyone, so maybe at next month's Google I/O we'll hear about new voices in the works.