The first-ever OnePlus smartwatch has Google's full support to come out soon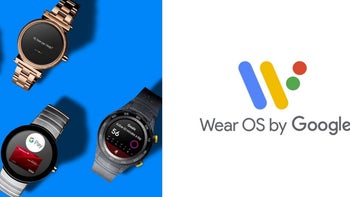 The elusive
first-ever OnePlus smartwatch
the company itself confirmed was in the works all the way back in 2015 before being shelved indefinitely the next year is in the pipeline yet again, as suggested by
a number of recent rumors
and reports.
Of course, as much as we trust certain insiders and tipsters, there's nothing quite as reliable as the official statements of someone like CEO Pete Lau. The tech outfit's top dog recently went on record in an
Input interview
on a wide array of topics, revealing not only that a OnePlus Watch is indeed happening but also one key detail about the otherwise mysterious upcoming wearable device.
First and foremost, it's definitely worth highlighting that the name is not etched in stone yet, and the same goes for the announcement and release timeline of the company's rookie Apple Watch-rivaling effort. Secondly (and more importantly), it looks like the undoubtedly Android and iOS-compatible timepiece will be powered by Wear OS after all,
contrary to previous speculation
.
While Google's wrist-friendly software platform is hardly perfect, Lau believes there's "definitely" plenty of "room to improve", and that's precisely what
OnePlus
intends to help the search giant achieve before releasing this product. That's right, OnePlus and
Google
are apparently closely working together to "improve the connectivity between the Wear OS ecosystem, Android TV, and Android smartphones" to create the ability for "better device interoperability across the ecosystems."
That sounds both terribly vague and moderately exciting, as
Wear OS
can definitely use all the help it can get in its fight against watchOS or Tizen, but many users might feel the fitness and health tracking departments are the platform's Achilles heel. Nonetheless, we're obviously curious to see what this collaboration will yield (and when) in terms of Apple Watch-contending hardware and software.
There are no words on whether the OnePlus Watch (again, not a confirmed name yet) will end up
resembling the Wear OS-running Oppo Watch
, and on a completely unrelated note, the company remains unimpressed by today's foldable designs, having no intention to enter the market anytime soon.
In addition to things like display wrinkles, Pete Lau also has a problem with the specially designed software, which is, well, not special enough, failing to take full advantage of the flexibility of existing foldable devices.