OnePlus scrapped smartwatch plans, remains committed to high-end phones
3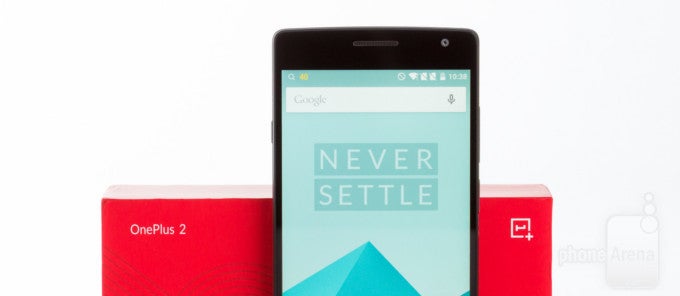 In a recent interview with the WSJ, OnePlus CEO Pete Lau revealed that his company had a fully developed smartwatch that it chose not to put into production. In 2014,
leaked sketches and a webpage screenshot
suggested that a OnePlus-branded watch might be in the making, but Mr. Lau is likely not referring to this rumored device.
Details on when the product are unclear, but the article notes that,
"last year OnePlus developed a smartwatch but decided not to bring it into production"
. Whether this is the same device that leaked in 2014 remains unknown.
"We had completed the design but we still decided to scrap it. We have to be focused"
, said Mr. Lau describing the Chinese smartphone market as a
"very cruel"
environment, adding that he'd do "anything to survive". The CEO also noted that the company will be putting the effort needed to make OnePlus 3's camera stand up to the best shooters around.
OnePlus probably took the right step in deciding to focus on smartphones instead. Since the purported device leaked, we've seen many big players entering the wearables market, and OnePlus – lacking the financial muscles of established Chinese names like Huawei and Xiaomi – would have probably had a hard time penetrating into the already saturated market. The competition in China is becoming more fierce by the day, not only because smartphone shipment slowed down drastically last year (from 62.5% in 2013, down to 2.5% in 2015), but because the number of companies trying to get a slice from the smartphone market pie has increased dramatically.
That being said, Mr. Lau remains optimistic that one day China's smartphone market will be able to support many different brands, since different consumer groups will prefer different products. He believes that, when this so to speak coming of age of the market has passed, OnePlus will be one of the survivors, but admitted that the company had to take a hard look at its strategy and to narrow down its focus to its biggest strength – cheap high-end smartphone offerings.
Source:
WSJ
via
SlashGear