Best Black Friday laptop deals available now
We may earn a commission if you make a purchase from the links on this page.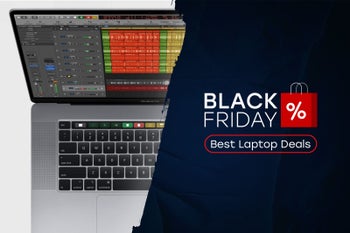 This article will be updated as new Black Friday laptop deals become available
Although we're still days away from
Black Friday 2020
, many retailers have already started to tease us with promotions ahead of the massive sale event that will take place on November 27. Amazon, Best Buy, Target, Walmart and a few others are already putting out pre-Black Friday deals to get the ball rolling ahead of the big weekend.
And Black Friday deals span across all product categories you can imagine. Naturally, Black Friday sales on laptops will be plentiful, and to make your shopping experience smoother, we'll put the best deals together in this article.
Don't forget that you can also check out some of the
best Black Friday smartphone deals
, as well as some of the early and upcoming
Apple Black Friday deals
.
Black Friday 2020: the best laptop discounts
Black Friday deals on Apple MacBook at Best Buy, Walmart and Amazon

Just like every other year, Apple will run its own Black Friday sale, but we're expecting many of the deals to be available through other retailers as well. As a matter of fact, Best Buy is running a sale on several Apple MacBook Pro models, so if you can't wait for Black Friday, you'll find below some interesting deals.
Black Friday deals on gaming laptops

Among the most expensive Windows-powered laptops on the market, gaming laptops will be heavily discounted on Black Friday. You'll be able to choose from multiple brands that have been focusing on gaming laptops for quite a while, including Asus, Acer, Dell, HP, Lenovo, MSI, Razer and more.
Discounts on Chromebooks for Black Friday

We strongly recommend those looking for buy a Chromebook to wait for Black Friday, since that's when companies like Asus, Google, HP, Lenovo and Samsung offer the biggest discounts on these laptops. We expect great deals on some of the most popular Chromebooks such as the Pixelbook Go and Samsung Chromebook Plus v2.


If you're not planning to buy anything before November 27, it's probably a good idea to start saving for Black Friday, because there will be some crazy deals out there. And then there's Cyber Monday too...