The Black Friday 2021 iPhone deals to expect
We may earn a commission if you make a purchase from the links on this page.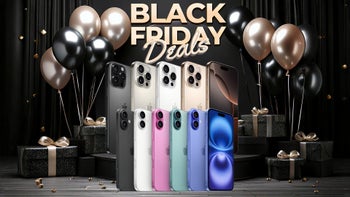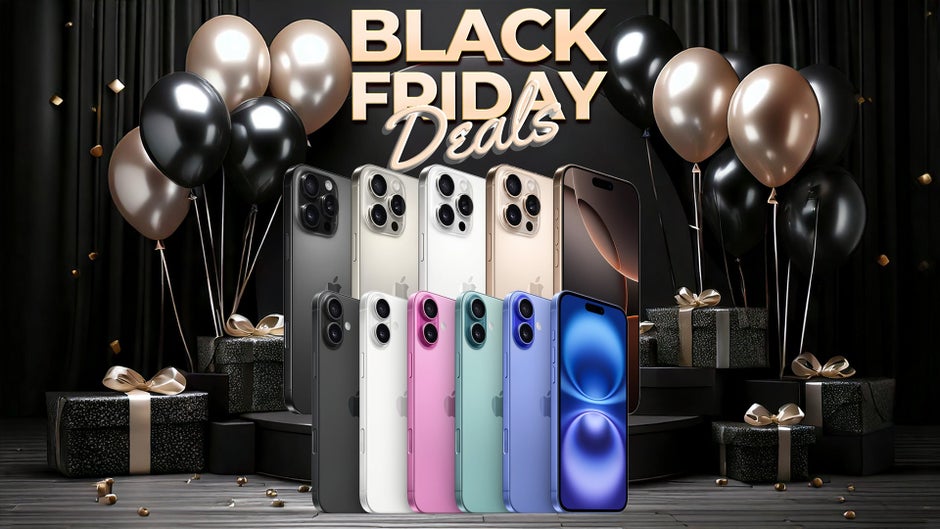 Black Friday - expected to be the biggest shopping event of the year, as usual – is coming November 26, and with it there will certainly be a few deals on iPhones here and there, and, again as usual, we will cherry-pick them for you in this very Black Friday iPhone deals roundup here.
Does Apple have Black Friday sales on phones?
Even though Apple doesn't officially discount its phones until the new generation has rolled in, online and offline shops are using iPhone deals as Black Friday doorbusters of sorts to attract shoppers' attention.
Even the 5G
iPhone 12
and
iPhone 12 Pro
, as well as their respective smaller and larger siblings, despite being the latest and best iPhones at the time, saw some impressive offers on these devices for Black Friday. What exactly?
Best Buy, Amazon, Walmart and Target Black Friday iPhone deals preview
For example, last year's iPhone deals on Black Friday included Best Buy's discounts of up to $100 across the entire Apple
iPhone 12
series (with a new line or account) and these offers could be coupled with additional carrier promotions, making Apple's latest iPhones at the time harder to resist on Black Friday.
Black Friday at Walmart
is always a massive event, too. The retailer gave buyers the opportunity to save up to $900 on the iPhone 12 series, for instance, and, surprise, surprise, it is still running the exact same deal right now.
The iPhone deal consists of a $200 discount from Walmart itself and $700 off with a qualified trade-in and line activation.
The
Target Black Friday sale
, on the other hand, offered customers $700 off when you trade in to a new line or upgrade on an eligible unlimited plan. Sam's Club
was also running a welcome promotion, as members could receive $50 in bill credits by upgrading to an iPhone 12 series model, and an additional $700 when they trade-in an eligible smartphone.
Will there be Black Friday deals on iPhone 13?
Given that the
iPhone 13 series
prices are expected to stay largely the same as the iPhone 12 models at launch, you will be able to scoop at least an iPhone 13 for free during Black Friday 2021, and may be even a Pro if you tie the carrier knot with a trade in to contribute.
Do T-Mobile, Verizon, and AT&T offer iPhone deals on Black Friday?
You bet, as
Verizon's Black Friday deals
included a BOGO sale on all iPhone 12 models and up to $440 off for existing customers that upgrade with an eligible trade-in.
AT&T's Black Friday
was also offering up to $700 off the iPhone 12, basically giving it away for free
with a new line or upgrade and an eligible trade-in.
In addition, AT&T users at Best Buy were able to benefit from an $800 total discount after activating their phone on an unlimited plan and completing a trade-in valued at $700 in bill credits for even basic phones.
Expected iPhone 12, iPhone 12 Pro, and iPhone SE (2020) deals on Black Friday
Last year, AT&T had a great deal on the
iPhone 11
for Black Friday, for instance, that gave you up to $300 in bill credits applied in equal amounts over 30 monthly payments, basically equal to half the price, and the same can be expected for the iPhone 12 during Black Friday 2021. Verizon had the Pro models at $850 off when you trade-in with $250 extra if you switch, too.
Amazon had last year's iPhone version for less in renewed condition and Best Buy sold new models with a $100 discount if a new Sprint (T-Mobile) line is activated. However, the best deal of all was arguably at Target's. It includes a $700 discount with an eligible trade-in and a $350 gift card with a qualified activation, so you could score an
iPhone 12 Pro Max
for free at Target during Black Friday 2021.
As an alternative to the expensive ones, AT&T sold the iPhone SE (2020) for free with an Unlimited plan. Walmart, on the other hand, had a $150 discount on Straight Talk and Total Wireless, while Verizon was also selling the munchkin for free with a new line. Fun times await at the Black Friday 2021 iPhone deals bonanza, we'll keep you posted!