The Apple Watch Series 4 is great, but mostly because the competition sucks
60
This article may contain personal views and opinion from the author.
Like any new technology showing the faintest sign of promise, wearable devices in general and smartwatches in particular were once hailed as the industry's "next big thing." But even though we all grew up dreaming about living in a world filled with James Bond-style gadgets, the real-life utility of wearables was not immediately clear.

As it turns out, not a lot of people wanted to slap on their wrists an (often cumbersome) smart device that did some of the things their phones were already capable of (only worse) and not much else. But while Google enlisted the help of every fashion brand you can think of to make Wear OS products look similar to your classic (read dumb) watches, Apple chose to play the long game.

Instead of fixating on looks and constantly trying to refine the perfect circle, the Apple Watch family largely maintained the same love-or-hate squarish style while improving the things users started truly caring about.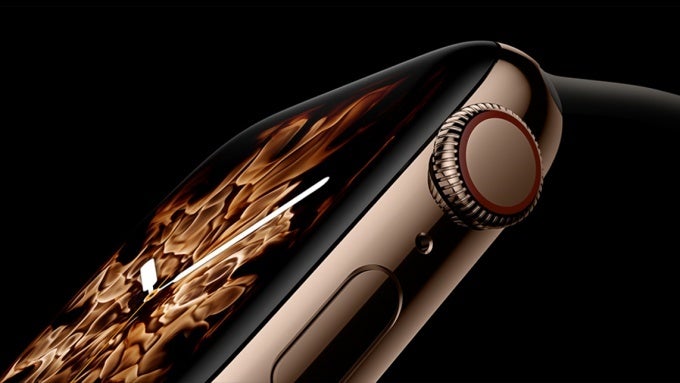 This wasn't an instant box-office hit, and it still doesn't rack up
sales numbers
comparable to iPhones. But three and a half years in, a new Apple Watch release managed to steal a show that's typically all about
iPhone upgrades
.
There, I said it - the
Apple Watch Series 4
was the real MVP of the company's big September 12 event, fully deserving its "better than expected" pre-orders.
Why it's so great
When
someone like Jony Ive says
"every bone" in his body suggests the Apple Watch Series 4 is "very significant", you can't just ignore the potentially groundbreaking new wearable device to drool over the pretty colors of the "affordable"
iPhone XR
.
Granted, the company's chief design officer has a propensity for hyperbolic language, but let's consider CEO Tim Cook's recent statements as well. Technically, Cook was talking about the latest iPhone trio when proclaiming
Apple's objective to "serve everyone."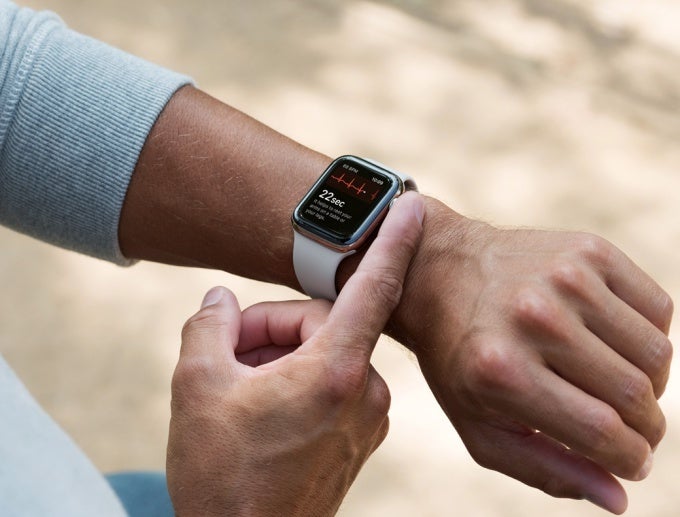 But that may actually apply more to the Apple Watch Series 4. This bad boy is both hip and important, offering all the trendy, social features requested by young people, as well as a life-saving ECG monitoring function.

For once, that doesn't feel like a marketing exaggeration, as FDA approval guarantees the "significance" of the new Apple Watch. Of course, certain warnings and limitations apply, which you'll definitely want to consider before trusting a $399 and up gadget with your life.
Basically, this is nowhere near as accurate and professional as a medical-grade device you'd find in a doctor's office, but at the same time, the very description of the
De Novo classification
under which Apple got this thing FDA-certified highlights its innovative aspect.

The "low- to moderate-risk" product does "not fit into any particular class", has "no equivalent device that is currently marketed", or has "not been determined to be substantially equivalent" to anything else on the market. Basically, the Apple Watch Series 4 is a literal trailblazer, and that's not coming from anyone associated with the company in any capacity.

The groundbreaking technology is obviously far too complex to be explained in a few words, but at the end of the day, what you need to understand is the Apple Watch takes care of you like nothing else in its "class." The ECG (electrocardiography) monitor can detect irregular heart rhythms without you having to lift a finger, with alerts sent to your wrist and vital information collected in the Health app for rigorous analysis by an authorized physician.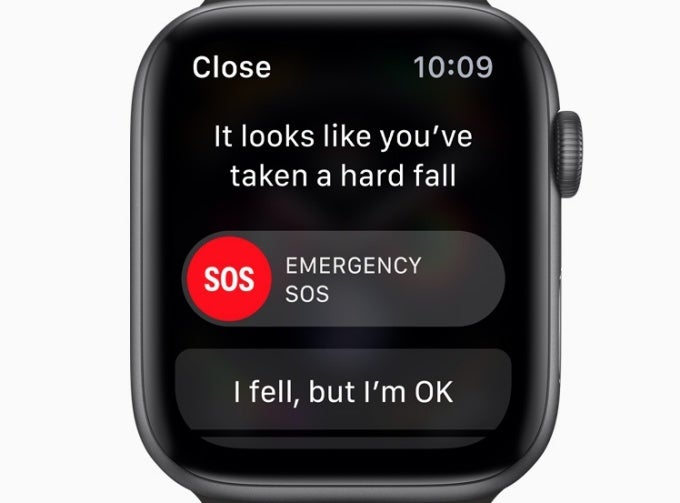 Meanwhile, a "next-generation" accelerometer and gyroscope can detect hard falls, allowing the user to instantly ask for help when in trouble or even initiating an automatic call to emergency services if the situation demands such a response.
This all makes the usual promises of enhanced speed, polished performance, better sound quality, and increased convenience seem trivial. Which they are absolutely not, as the Series 4 apparently delivers "twice the speed" of an already impressive
Series 3
.
How it could have been even better
Well, for one thing, the disruptive features extensively showcased during last week's launch event and briefly described above are not actually available right off the bat. The newfangled ECG app is "coming later this year" (only in the US), which is certainly a little inconvenient. But it's not like Samsung or Huawei have anything remotely similar to release anytime soon.
Apple's aesthetic vision remains a big pain point for folks seeking perfection on every level. Or at least some semblance of originality. Change for the sake of change is never a good idea, and Cupertino is known for its conservative designs, but considering the expansion, diversification, and modernization of the iPhone family over the past few years, you may have thought the time was finally right for a circular Apple Watch.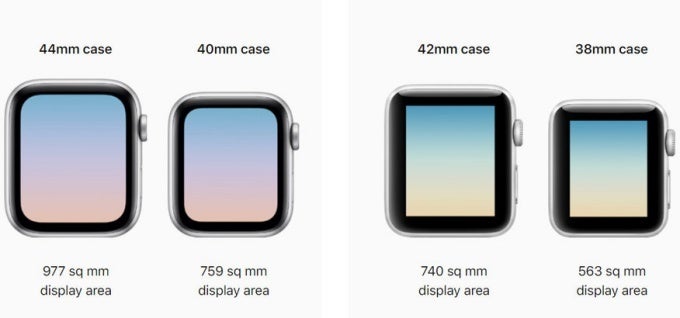 A bigger screen is a good thing, but why couldn't Apple retain the 38 mm case size option?
That's obviously not the case, and people with smaller wrists are also unlikely to appreciate
this year's increase in size
. That's nothing compared to the actual increase in screen real estate, but it's definitely something for those in love with 38 mm cases.

At the end of the day, like most other Apple products, you'll just have to learn to love this design or... at least respect what it can do as a health "guardian" and "guru."

What is everybody else doing?

It physically pains me to attempt to answer that rhetorical question. Consider the head start Google, Samsung, LG, Motorola, and even Fitbit got in this challenging market brimming with potential. Where are those so-called Apple rivals now?

Google is probably doing the worst job of all, hiding behind the likes of

Skagen

,

Casio

,

Diesel

, and

Fossil

to give the illusion of a living, breathing platform when Wear OS is about to run out of life support any day now. No, Google,

rebranding exercises

won't make people buy a product that simply doesn't have enough visibility and support from actual tech companies.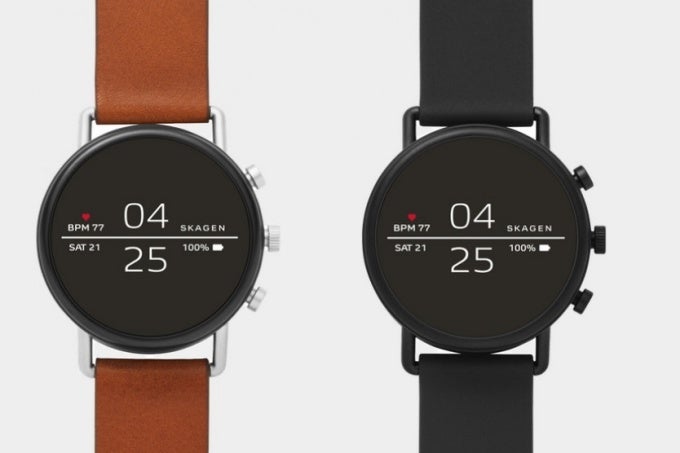 The Skagen Falster 2 is certainly handsome, but it's no Apple Watch slayer
Besides, the fact the search giant still doesn't consider a
"Pixel Watch"
a compelling device to launch this year pretty much tells you everything you need to know about Wear OS. That, and
Huawei's hesitation
to roll out a Watch 3. Yup, the company that has a notchy phone for every budget doesn't think a new smartwatch is warranted. No wonder Apple is holding off on that drastic redesign.
It's obviously not worth remembering the defunct Moto 360 lineup, while the
LG Watch Style
and
Sport
were instantly forgettable, and Fitbit... might actually be onto something. But even though the
Versa
is a
smash hit by Fitbit smartwatch standards
, it's still a rudimentary product that needs years of constant improvement and refinement work to catch up. Years during which Apple will not just sit idly by letting that happen, of course.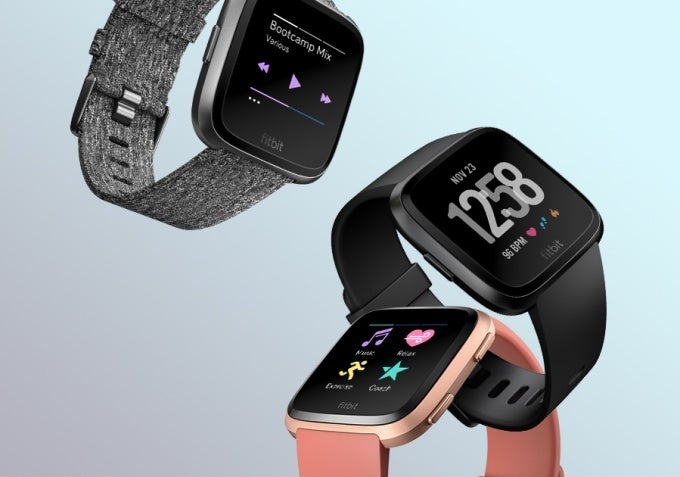 In many ways, the Fitbit Versa looks like a toy next to the new Apple Watch
It's not that the ECG technology is
never-before-seen
on a commercial wearable device. And we're guessing the fall detection feature could also be implemented by other smartwatch manufacturers... eventually. It's that Apple needed very little time to understand how to appeal to the masses with products others aimed at pretty small niches.
Yes, some folks like fashion. Others are professional athletes with few other interests (I'm looking at you,
Garmin
). For many, affordability is the key to happiness. But the overwhelming majority of people care about their health, staying connected at all times, and having a little bit of fun from time to time. Until anyone else can strike a decent balance between these things (are you listening,
Samsung
?), the Apple Watch is left playing in a league of its own.