Jony Ive believes the Apple Watch Series 4 will be "very significant"
13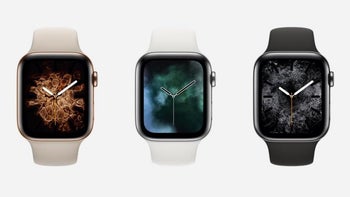 Apple's Chief Design Officer Jony Ive has previously voiced his fondness of the Apple Watch multiple times. And, in interviews with
The Washington Post
and
Wallpaper
shortly after Wednesday's event, the famous designer spoke about the latest iteration of the popular wearable,
the Apple Watch Series 4
.
Expressing his thoughts on the latest model, Ive believes that the Apple Watch Series 4 will be a "more marked tipping point in understanding" the product. This is mostly due to Apple's focus on the "absolutely insane"
new health and fitness features
that now have the potential to actually "make a difference to people's quality of life and actually their ability to be alive," according to Ive. Because of this, the designer also expects the Apple Watch Series 4 to reach new levels of adoption that have not previously been possible with the wearable. Moreover, he stated that "every bone in his body" tells him that the latest model will be "very significant" in the long run.
Although initially seen as an accessory to
the iPhone
, Apple's focus on health and fitness, and the introduction of built-in cellular connectivity last year have gradually turned Apple's wearable into the number one watch worldwide. Additionally, as its feature list has expanded, the product has transformed into a more independent product, even if it does still require an iPhone to function.
Switching over to the topic of design, Jony Ive describes the Apple Watch as a "fundamental icon" that has been evolved "as dramatically as possible" over multiple generations. In fact, while at first sight, it may be hard to tell the difference between each version, when placed "side to side, the change is extremely dramatic," according to Ive. This is especially the case with the new Apple Watch Series 4 that includes a
30% larger display area
. Despite its much bigger size, though, Ive notes that the panel isn't "so expansive that you somehow feel you'll fill every minute browsing whatever you browse… It addresses that functional imperative of being able to be in touch."
Concluding his
Wallpaper
interview, Ive stated that it was "a real privilege to be part of a team developing products like this" and also went on to praise the company's new headquarters, Apple Park. After all, it wasn't until earlier this year that the
Apple Watch
design team shared a "singular studio." On one final note, Ive teased future generations of the wearable by stating that he's "always aware of the opportunities to do better."