The iPhone XR is reportedly not selling as well as Apple and analysts predicted
33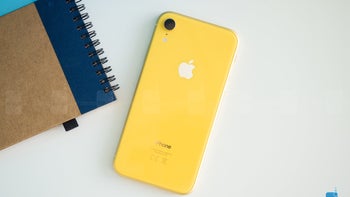 The iPhone XR might be too good to ignore, based on
in-depth reviews
, battery life ratings, and rigorous
durability tests
, but it seems that's precisely what a lot of potential buyers are doing.

We're talking a pretty large gap between the numbers previously anticipated by the handset's manufacturers and what's actually needed right now to guarantee plentiful supply throughout the holiday season.

Foxconn, the world's largest contract electronics manufacturer and the leading iPhone XR assembler, is apparently using "only around 45 production lines" of a prepared total of 60 to manufacture its share of Apple-requested units.

Meanwhile, Pegatron, which is another key partner of the Cupertino-based tech giant, has had to "suspend plans to ramp up production", currently "awaiting further instructions", according to supply chain sources that are typically right about these things.

Finally, Wistron, which had been waiting and hoping to join the iPhone XR assembly party to handle so-called "rush orders", no longer expects to get any business from Apple "this holiday season."
On that note, Apple must be happy that the
iPhone XS Max is still outselling
both the XS and XR, but then again, the XR's lower-than-expected popularity has also reportedly resulted in an unexpected production ramp-up for the even cheaper
iPhone 8
and
8 Plus
.