Weak sales keep HTC from launching first Windows 8 tablet
23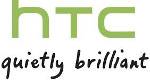 Even though HTC was the
first manufacturer to deliver an Android powered phone
, Microsoft has
decided against having the Taiwan based manufacturer bring the first Windows 8 tablet to market
. According to
Bloomberg
, the reason is due to HTC's poor sales of its current stable of mobile products. The news service reported the decision by Microsoft on Wednesday, the same day the company reported that
sales dropped 13% in its second quarter after a 35% drop in Q1 revenue
.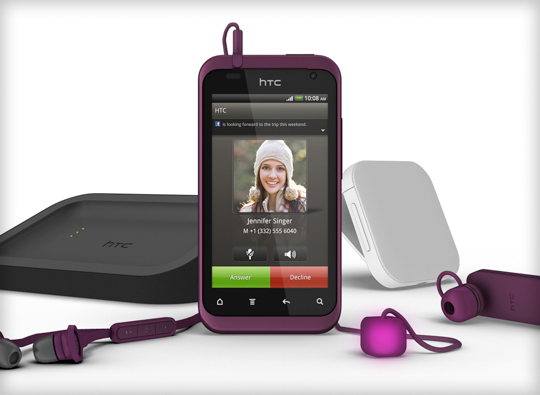 The female-centric HTC Rhyme was a flop
Microsoft couldn't help but notice that two of HTC's big time Android handsets,
the HTC One X for AT&T and Sprint's HTC EVO 4G LTE, were being kept out of U.S. territory for a time
. The ITC exclusion order that led to the devices getting stopped at the border
was the result of a patent battle with Apple
. Microsoft has no problem with HTC producing tablets powered by its Windows 8 for devices using ARM based processors, it just doesn't want the debut model to be branded with the HTC logo. While Microsoft told Bloomberg that HTC is a strong partner now and will be in the future, the stats show that when it comes to tablets it is not a dominant player in the market.
In Q1, IDC computed that HTC shipped all of 35,000 tablets worldwide. Tom Mainelli, research director for Mobile Connected
Devices
research at IDC, says that performance gives HTC
less than 1% of the global tablet market
. Meanwhile, IDC's smartphone analyst Ramon Llamas said that the company's handset sales fell 23% year-over-year and that declining numbers like that could be why the manufacturer is having trouble
purchasing enough chips from Qualcomm
. As Llamas pointed out, with leading smartphone producers Apple and Samsung also obtaining chips from the same source, the latter two will get served first before HTC.
"Chip manufacturers will serve a customer like
HTC
after they serve Samsung and Apple.
HTC
hasn't been in the position to command that kind of volume and attention."- Ramon Llamas, IDC analyst
Microsoft's decision might have taken into consideration the fact that some
HTC devices have been absolute flops
such as the female centric HTC Rhyme, which came with a charm that would light up when a call was being received. The HTC Salsa had built-in Facebook integration, but did not sell well.
IDC notes that overall,
tablet sales were not as strong as expected in the first quarter
with 17.4 units sold globally. That was 1.4 million units less than IDC expected and 38% lower than the number sold in 2011's Q4. Year-over-year
the numbers showed a 120% increase
(it should be noted that IDC includes eBook readers lke the Barnes and Noble Nook as tablets). Android sales declined more than Apple iPad sales, enough so that the latter saw its market share soar to 68% sequentially in the first quarter. While IDC did not breakout numbers by manufacturers, it did not that both Samsung and Lenovo are beginning to "
get traction
" in the Android tablet market.
Things are going to change,
according to said Bob O'Donnell, program vice president, for client devices and displays research at IDC. O'Donnel believes that the introduction of Windows 8 powered tablets will change the "
competitive landscape
" of the tablet business. If Microsoft sticks with its decision, this new wave will not be led by HTC.
source:
Bloomberg
via
eWEEK
Recommended Stories