Snapdragon S4 supply shortages forcing the industry to look for alternative silicon from Intel and ST-Ericsson
30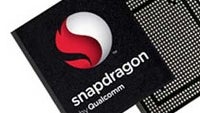 Now it doesn't get much better for smartphone makers than the
Qualcomm Snapdragon S4
integrated mobile chipset - it has two "Krait" cores that are a step up from the usual Cortex-A9 flavor, a good GPU, and above all, an on-dye LTE radio, soldered into a chip the size of your nail, that can hook it up to most networks on planet Earth. Add the usual Wi-Fi, GPS and Bluetooth connectivity, and you get a complete solution that takes away thinking about the processor and wireless in your phone.
That's why smartphone vendors like Samsung, Sony, HTC and LG are frantically
looking for alternative suppliers
. Reports are that
NVIDIA, ST-Ericsson and even Intel
are swamped with request for alternatives, urgent orders are being placed as stopgap measure, and manufacturers are even testing their silicon for complete adoption.
Both Intel as well as NVIDIA are leveraging their respective Infineon and
Icera
baseband makers buyouts to come up with integrated chipsets of their own by year-end, which ST-Ericsson already offers.
It's Qualcomm's loss for now, but we are curious if we will see popular devices with more exotic mobile chipsets from Intel and ST-Ericsson inside than the usual Snapdragon/Tegra/Exynos triumvirate. Sony is already using
ST-Ericsson for its mid-range Xperias
, and Samsung for the
Galaxy Beam
, so the process has already started, but we can't help but wonder where is Texas Instruments in all that.