Samsung 'pausing' Note 7 shipments, Verizon also halts sales
17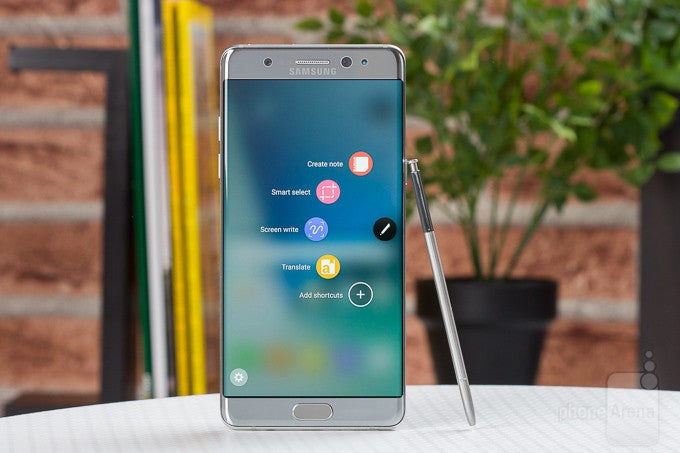 Hot on the heels of
AT&T
and
T-Mobile
, Verizon is also putting a halt to all
Note 7
sales, pending investigation by Samsung and authorities about a few replacement "safe" Note 7 units
heating up
just like the old batches with
crooked battery packaging
. Here is Verizon's statement on the matter:
Samsung is working with the Consumer Product Safety Commission to investigate the safety of replacement Samsung Galaxy Note7 smartphones. While the investigation is underway, Verizon is suspending the exchange of replacement Note7 smartphones. Any Verizon customer concerned about the safety of their replacement Note7 smartphone may take it back to the original point of purchase to exchange it for another smartphone. Verizon online customers may also exchange their replacement Note7 smartphones at Verizon stores.
It seems that Samsung is "pausing" shipments of the Galaxy Note 7 to certain carriers, pending further investigation into the cases of some new, allegedly safe from spontaneous combustion units, catching flames. Ideally, the Note 7 fiasco was supposed to be behind Samsung at that point, since the company announced the first half a million reworked "safe" units to have arrived in the US way back on
September 21
.
Some of those who exchanged old for new, however, reported
incidents
similar to the ones with the faulty battery units, so Samsung is putting a break on production until the latest incidents have gone through the investigation paces. A memo sent to the Australian carrier Telstra shines a light on what might be happening between Samsung and the US carriers like Verizon, AT&T and T-Mobile as well - these three suspended the Note 7 sales until further notice.
Please be advised of some updates to the Samsung Note 7 Global Exchange program.

Samsung has temporarily paused the supply of new Galaxy Note7 smartphones following a reported incident in a replacement phone in the US. Samsung is confident in the replacement Note7 and says they have no reason to believe it's not safe. We'll let you know the status of your replacement Note7 as soon as we have more information.

We have contacted impacted customers to advise them of the delay.
So, there you have it. Samsung is halting shipments towards certain carriers to investigate if the batches sent to them contain a similar fault that plagued the initial Note 7 production for some reason or another. Until the investigation is complete, you won't be able to get a new Note 7 phone from carrier shops, and you shouldn't anyway.