Treehouse Labs BiKN radio-enabled smart case for iPhone lets you keep track of things that matter
3
Now, what if your iPhone case could tell you where your most important things are? That's exactly what the
BiKN
(pronounced "beacon") radio-enabled smart case for iPhone will do once it gets released this December.
The idea is simple - the case communicates with up to eight tags which you can easily attach to your most valued possessions. Think about keys, children, really just about anything of value. Then, an application visualizes their location precisely on the iPhone.
"In creating BiKN we asked, 'why can't your phone case protect more than just your phone?'. BiKN is essentially a wireless network for your stuff with both a head -- our smart case -- and a heart -- the myBiKN app,"
John Howard, CEO of Treehouse Labs said.
"It's not just an alarm or a tether. BiKN enables your iPhone to keep up with your stuff and your stuff to page your phone. Even if it is dead or turned off."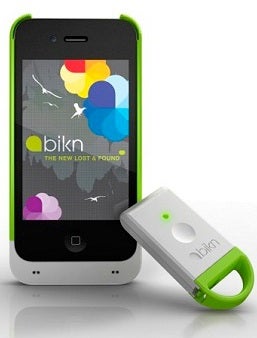 The case itself will come in either black or white versions with six soft-touch, snap-on matte color highlights. Each of the tags also has a cap-protected microUSB port for easy charging and the battery status could be tracked via the app as well.
There are three modes of operation:
"Find", "Leash" or "Page."
If you choose to leash and page, an alarm will ring whenever one of those tagged items goes out of a predefined range.
All that sounds intriguing - we just wish we knew the price. We'll update you when more information becomes available, but in the meantime take a look at the technical details below and let us know what do you think about the BiKN smart case: do you need one?
Made-for-iPhone-certified
Functions as a wireless technology gateway
Interfaces with WiFi, cellular & Bluetooth easily gathering 802.15.4 data
Measures distances accurately regardless of signal strength (NXP Time of Flight Technology)
Supports ZigBee, RF4CE and proprietary 802.15.4 protocols
Supports industry standard software stacks— ZigBee PRO SE (Smart Energy, HA (Home Automation), Medical Profile and RF4CE
Includes embedded 32-bit NXP JN5148 microcontroller - 128 KB of RAM and 4 MB of flash memory
Powered by independent, rechargable lithium polymer batteries
300mAh Li-Polymer rechargeable battery allows the case to collect data while the phone is asleep or off; does not affect iPhone battery life
Simultaneous syncs & charges case + iPhone through micro-USB port
Piezo alarm sounds even if the iPhone is off or dead