The 'jOBS' movie with Ashton Kutcher will premiere in US theaters on August 16
26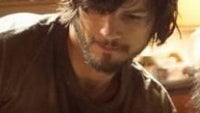 After the first Steve Jobs biopic film by Funny or Die proved to be terrible, the second one, this time a totally different production featuring Ashton Kutcher in the Role of Jobs is set to premiere in US theaters on August 16th.
The movie 'jOBS' with Kutcher will undoubtedly come under the microscope of both Apple fans and critics, all looking for an accurate representation of the life and legacy of one of tech's monumental figures.
Expectations are not for this to become an absolutely accurate portrait of Jobs, but rather draw the lines of his personality and highlights some of the most important moments in his life.
Kutcher will play with Josh Gad in the role of the other Steve in Apple, Steve Wozniak. The movie is directed by Joshua Michael Stern of 'Swing Vote' and will be distributed by Open Road Films. Take a look at the early trailer below.
source:
The Next Web