T-Mobile to launch BlackBerry Bold 9780 on November 17th
1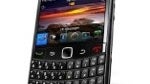 A leaked document shows that November 17th is being called the "estimated" launch date for the BlackBerry Bold 9780 for T-Mobile. The first Bold model to have the new BlackBerry 6 OS running the show has yet to be introduced officially by RIM, although as we
reported
, the handset will be launched November 2nd by Bell up in Canada.
The document shows that the 2 year subsidized price and the amount of a mail-in-rebate have yet to be determined. What is known is that the BlackBerry Bold 9780 will feature an updated 5MP camera, 512MB of RAM and a new black bezel. Most of the other specs are simply the same as the Bold 9700 that the new model replaces. That means the unit has a 2.44 inch display with resolution of 480 x 360 and a 624MHz processor.
As we
showed you
, the BlackBerry Bold 9780 has been seen all over the place overseas. Now we have some confirmation at last that T-Mobile customers will get the first crack at the phone in the States, with an AT&T launch down the road being highly probable.
source:
TmoNews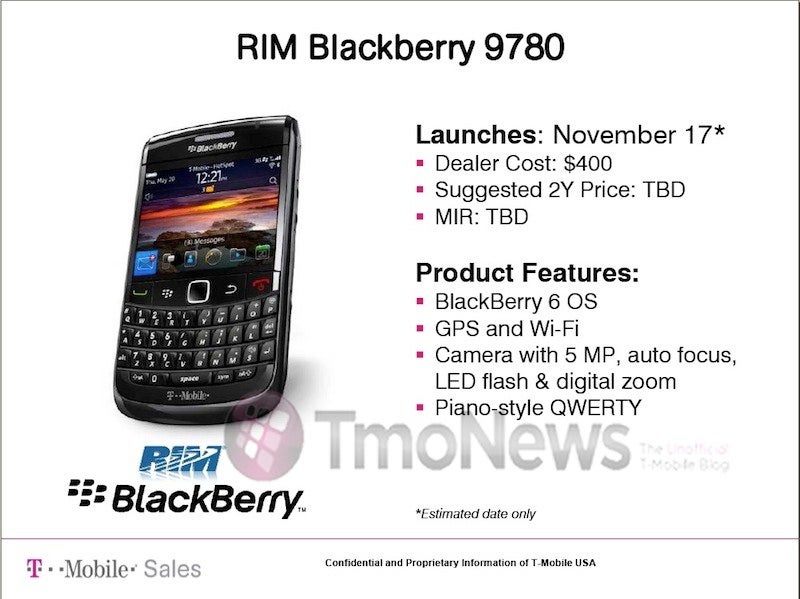 November 17th is the estimated launch date for the BlackBerry Bold 9780 on T-Mobile