Samsung to resume Galaxy Note 7 sales in Europe by late November
12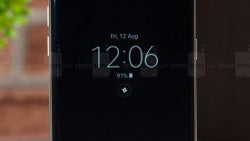 Samsung is expected to resume Galaxy Note 7 sales in the United States
by the end of next month
, but what about other regions? Europeans who have yet to buy the phablet will be able to do that in by late November, a Samsung official stated recently.
"
We fully expect (new Note7s) to be available everywhere by the end of November ... well before the end of the fourth quarter
," said David Lowes, Samsung's chief marketing officer in Europe.
But
the first country
where Samsung plans to re-introduce the Galaxy Note 7 is South Korea. The smartphone will be available for purchase once again beginning September 28. However, that might be a problem since many customers from Samsung's home turf missed the recall deadline and have yet to exchange their faulty Galaxy Note 7 phones.
The South Korean company has been recently asked to
extend the refund or exchange period
of the Galaxy Note 7 by the governmental agency that takes care of the consumers' safety when it comes to electronic products. Samsung has yet to answer this request, so we're not sure whether or not it will affect the plans to resume sales in the country on September 28.
According to Lowes, the bulk of the potential faulty Galaxy Note 7 sold in Europe were shipped in three countries: France, Germany, and the UK. These countries already have exchange programs rolling, so it's just a matter of time before these devices are replaced.
"
We are confident that we can start to make up any ground that we have lost and get that momentum back into our business... get that total momentum back as we exit 2016 and set ourselves up for a strong 2017
," added Lowe.
In order to speed up the recall process, Samsung pushed
a software update
across Europe earlier this week, which limits the Galaxy Note 7's battery charge to 60%. Also, the new, safe Galaxy Note 7 units now feature
a green battery indicator
to distinguish themselves from the faulty ones.
Recommended Stories