Samsung will start selling the Galaxy Note 7 again on September 28
99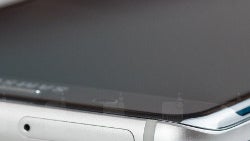 Samsung is struggling to replace all potential faulty Galaxy Note 7 units sold after the flagship hit shelves, as quickly as possible. The company introduced an
exchange program
in the United States where customers can choose replace their Galaxy Note 7 with a new one, switch to another Samsung smartphone, or ask for a full refund.
Similar exchange programs, but with fewer choices, are available in all other 9 countries where the Galaxy Note 7 went on sale weeks ago.
After the company's
official statement
issued today, we understand that the Galaxy Note 7 replacement units will arrive in the US by September 21. Samsung also confirmed that it managed to exchange 130,000 phones in the country until now, but the handset maker made a recall for about 1 million units just in the US.
Customers who did not want to pre-order the Galaxy Note 7 for whatever reasons will be pleased to know that Samsung will resume Galaxy Note 7 sales about a week after the deadline announced for the arrival of replacement units.
There's a catch though, it will only happen in its home turf. A company spokeswoman confirmed that sales of Samsung Galaxy Note 7 will resume in South Korea on September 28. However, in other countries that will only happen when conditions allow it.
Basically, this means that Galaxy Note 7 sales in the US might resume after all, or at least the vast majority, of potential faulty units have been replaced.
In the meantime, if you already own a Galaxy Note 7 and haven't yet taken advantage of the exchange program, then you should definitely do that as soon as possible since there's been an
increase in the number of incidents
(the exploding kind) related to the phone in the last couple of days.