Nokia Lumia 900 to drop to $49.99 starting Sunday?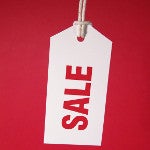 With a recent report showing that
combined, only 330,000 Nokia Lumia units have been sold in the U.S.
, it seemed that
time was running out for the recent series of Lumia phones in the States
. As we've told you numerous times in the last few weeks,
no existing Windows Phone model is getting updated
when the new Windows Phone 8 OS launches. That thought led RDC Capital Analyst Mike Sue
to contemplate an upcoming write down of billions of dollars
of Nokia Lumia handsets as soon as the third quarter to help the Finnish manufacturer clear the decks before Windows Phone 8 appears.
It seems that AT&T might also be feeling the same pressure with the Nokia Lumia line. As the exclusive U.S. retailer of the Windows Phone flagship device, AT&T needs to do something to light a fire under sales. According to an employee at AT&T, it has decided to
slice the price of the Nokia Lumia 900 in half
to $49.99 on contract starting Sunday. This bit of speculation was said to be confirmed by another AT&T employee higher up on the ladder. As we mentioned to you on Thursday, the
Nokia Lumia 900 has dropped back to number three
on
Amazon's list of its best selling AT&T handsets
, which would seemingly indicate a loss of momentum in sales for the phone. Along with the reduced pricing,
AT&T stores will continue to throw in $50 of free accessories with the purchase of the phone.
Besides the speculation of a price cut coming to the Nokia Lumia 900 on Sunday, the day is also supposed to bring with it
the launch of a new pink model of the device for AT&T
. While the new pink model could help generate some higher sales of the Nokia Lumia 900 to women, if there is a huge pick up in orders we would suggest that
the price cut is more responsible than anything else
.
source:
WPCentral