Report: HTC One X replaces Nokia Lumia 900 behind the Apple iPhone at AT&T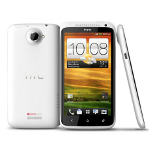 We recently told you that Nokia could be in a position
to write down billions of dollars
as the upcoming Windows Phone 8 makes existing Windows Phone models dated
since they will not be updated
. As anecdotal evidence of this, brokerage firm Canaccord Genuity says that last month the
Nokia Lumia 900 lost its second place standing at AT&T
, replaced by the HTC One X. The number one seller at AT&T remains the Apple iPhone 4S. According to channel checks made by Canaccord Genuity, the Nokia Lumia 900 was second behind the Apple iPhone 4S in April and May. The flagship Windows Phone model might drop a few more places in next month's report with the inclusion of the Samsung Galaxy S III.
Michael Walkley, who is the one behind the brokerage firm's channel checks, says that the June quarter saw

slightly increased unit growth globally

compared to the March quarter.
Strong Asian sales were offset by slower sales in Europe and in the States. In the U.S., the Apple iPhone 4S remained on top although its market share was down at each Stateside carrier offering the device. While global Apple iPhone sales were still strong, thanks to some promotions by carriers, worldwide
Samsung and HTC Android models picked up market share from Apple
thanks to sales of the Samsung Galaxy S III in Europe and sales of the HTC One series for Sprint and T-Mobile. Speaking of Europe and the Samsung Galaxy S III, the sizzling hot smartphone has a shovel in its hands as sales of the device in the continent are digging a deeper grave in Europe for RIM and Nokia.
source:
StreetInsider
via
WMPoweruser