Nexus 5 might not feature a MEMS camera after all, just a Sony IMX179 sensor
18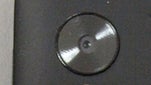 Sifting through thousands of lines of Android code and making conclusions from the
leaked 4.4 KitKat build
is ungrateful task, as you have to analyze and make conclusions from cryptic code strings, which as programmers go, can be referring to anything, including
Google's Easter eggs
tradition.
The thing is that in the DigitalOptics PDF brochure about the wonders of its MEMS phone camera module, IMX179 is listed as the sensor only, not the whole module, alongside another sensor alternative we are spotting there - OV8835. A quick search returns that under these codenames we get two 8 MP phone camera sensors - OmniVision's OV8835, and Sony's IMX179.
The moral of the story is that the new Nexus handset might just come equipped with a camera bearing the Sony sensor, but not necessarily the MEMS camera that got everyone so worked up. Given that Sony and OmniVision are perhaps the most widely used sensors in smartphones, that's the theory to go with, though we'd love to be proven wrong here. Here are the sensors in question, with the Nexus shots taken from its alleged
FCC certification teardown
:
Actually, the whole Nexus phone idea last year was to castrate LG's flagship a bit to keep costs in check, and sell it at, or a little below, cost, for Google's own reasons. There's no indication Google will go all-out with some groundbreaking technology so fast, but rather the opposite - that it will again
base the Nexus 5 on this year's LG G2 flagship
. Putting an expensive MEMS module in the phone, rather than cutting costs with an 8 MP one doesn't seem very logical at this point. On the other hand,
Vic Gundotra did promise "insanely great cameras" in Google's phones
, so go figure, we hope he didn't mean the
Moto X ClearPixel
technology only.
Moreover, while the
Galaxy S4
and
Note 3
use the DigitalOptics FaceTools (face detection and tracking) technology for their cameras, that's on the algorithm side, while the MEMS module itself is said to be ramped for mass production in Q4, and we are expecting the new Nexus phone to land pretty soon.
Furthermore,
LG Innotek makes a few smartphone camera units of its own
, with which it equips its handsets - among them is an 8 MP one and a 13 MP one, like the piece found in the
G2
. It did a great job with the G2 this year, so even if the Nexus 5 comes with a regular 8 MP camera by LG, utilizing Sony's IMX179 sensor, we are still keeping our hopes high for its quality. Last year's 13 MP LG Innotek module in the
Optimus G
was
using Sony's IMX135 sensor
, and the results were not very good, whereas this year it might have upgraded its camera units to better Sony sensors, like the new IMX179, and the stellar results are evident with the G2.
This same BSI Sony sensor is already in phones like the
Meizu MX3
, whose camera samples you can see below, so if
Google's Nexus phone 2013 edition
ends up like that, it's all good, especially if it's priced like last year.