LG outs a promo video touting the ultra slim 13MP camera in the Optimus G, says it will be 8MP "in some regions"
16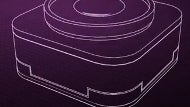 LG released the next in the
series of promo videos
that reveal the making of its monster "2nd generation quad-core"
Optimus G
. At this point it is already clear that this will be the fastest Android handset with one of the best displays out there, at least if something else doesn't get announced in the meantime, but LG's Achilles heel has always been the camera module in its flagship handsets, as our recent
flagship smartphones camera comparison
showed.
While one of the optics department's chiefs touts the ultra slim packaging of the 13MP camera module, saying that this is the highest resolution in a smartphone (apparently they don't consider the
808 PureView
one), and its BSI sensor and other enhancements make it a top-notch technology, somehow we are hesitant, considering the specs revealed in the video.
While the resolution may be high, it is achieved by shrinking the pixels, so they can fit in the ultra compact module, down to 1.1 microns and with a mere 1/3" sensor size, its performance is unlikely to be drastically better than those of other flagship smartphones that have similar specs. The sample shots will be the ultimate judge, but just for comparison's sake - the Nokia 808 PureView has a 1/1.2" large sensor with 1.4 microns pixel, the
Lumia 920
has 1.4 microns as well, on a 1/3" sensor, and the
Nokia N8
has 1.75 microns pixel size on a 1/1.83" 12MP sensor.
Even if we don't count those photography buffs from the Finns, the
Galaxy S III
and the
iPhone 4S
also have 1.4 micron pixels in their sensors, and we know the larger the pixel "bucket", the more light it can soak in.
Thus the Optimus G is unlikely to wow in low light conditions, judging on camera specs alone, but, still, any improvement from LG's current high-ends will inevitably make the upcoming LG flagship more appealing in the camera department too.