Upcoming Nexus 5 to be based on the LG G2 minus the back buttons
60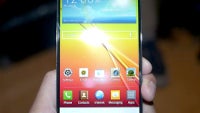 From the deep confines of the Vietnamese blog, which has leaked correct info on numerous flagships from Apple, Samsung, LG and Motorola before, now comes the latest rumor about a Nexus 5, which it turns out is still possible this year, and will have nothing to do with the
Moto X
.
The thread that leaks these claims gave us first encounters with phones like the
iPhone 4S
, Galaxy S III and
recently the Moto X
, so the source has been pretty credible before.
The true origin of these leaks are likely the assembly factories of said companies in Vietnam, one of which you see below, and LG just pumped a billion and a half more for two new plants over there, so where's smoke there might very well be fire, too.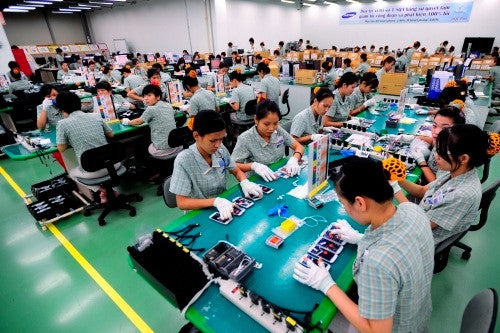 Smartphone assembly factory in Vietnam
The Google Nexus 5 is expected to land from LG for a second year in a row, and be loosely based on the
G2
flagship. We say loosely, since it won't have the bold stuff like back buttons, yet will borrow the top-notch specs like a 5.2" display and a Snapdragon 800 processor (not
600 like we heard before
). The design should actually jibe with the second edition
Nexus 7
, say the sources, with very thin bezel on the sides, and camera unit moved closer to the edge of the phone.
A glass back will make its way onto the Nexus 5, in line with the tradition started last year, for what sounds like a killer Android phone, especially if Google again releases it at cost or with slightly subsidized pricing like the last Nexus.
We don't know if the superior audio quality and OIS tech of the G2 will make it into this purported Nexus 5, but if all of this is true, more leaks shouldn't be far behind, as the summer is almost over, and we all know the onslaught that will follow on the way to the holiday shopping craze.