Microsoft selling real anti-Google 'Scroogled' tees and mugs
53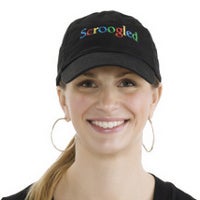 Microsoft has long started an anti-Google smear marketing campaign with the 'Scroogled' motto, but now it takes it to another level by actually launching a store where you can buy real t-shirts, mugs and hoodies telling the world that it's getting 'Scroogled'.
Prices vary, but for as low as $8 you can get a mug that says "Keep calm while we steal your data" and for $15 you can proudly wear a "Scoogled" hat.
It's quite shocking to see such straight-forward aggressiveness towards Google from Microsoft. The ads were one thing, but we have a hard time imagining people actually wearing this, and the smear attack looks a bit out of place in the context of the looming Holiday spirit of thankfulness and forgiving.
It's just business, of course, and we've seen Microsoft mock the Chrome browser, blame Google for reading people's Gmail accounts and it all now culminates in this store of real apparel. What do you think about all this, would and should anyone be buying these?
source:
Microsoft 'Scroogled' store