Microsoft once again goes on the offensive against getting Scroogled
22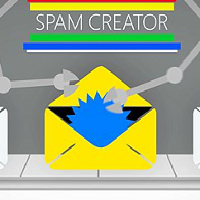 Microsoft has launched its most recent attack against getting Scroogled. No, this has nothing to do with that filthy rich Duck from Disney lore who jumps into all of his money that he collects inside a vault. That's Scrooge McDuck and besides, the origin of the Scrooge name goes back to Charles Dickens.
Scroogled is an entirely different matter and basically had to do with users of Google getting paid advertisements in their search results. Microsoft, of course, suggests that those needing a search engine
use Bing
. Now, Microsoft is on the attack against Google's recent decision to post ads in your Gmail in-box.
Microsoft's Scroogled website presents a video showing how Google scroogles you. It also posts a definition of "Scroogled" and uses it in a sentence: "
Google put spam ads in my Gmail inbox that look like regular email—I'm Scroogled!"
If it bothers you that Google goes through your emails looking for key words, there is a way to eliminate all of the spam. Simply go to the settings, click on the in-box tab, and uncheck the promotions box. Microsoft has an easier idea. Simply open an Outlook account. As Microsoft makes it clear, Outlook doesn't send you spam disguised as email.
source
:
Microsoft
Now reading