Scroogled ad campaign works; 53% of viewers have new feelings toward Bing
44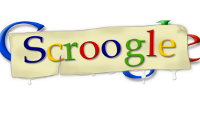 Since last November,
Microsoft's Scroogled ad campaign against Google
has highlighted some actions that are not exactly consumer friendly, according to the guys in Redmond. We're talking things like mixing paid ads with search results,
leaving ads in Gmail accounts
, and other actions. The original idea behind the campaign was to get people to switch to Bing for their everyday search needs. Did the campaign work? According to Ace Metrix, whose job it is to determine such things, the Scroogled ads have done their job.
A survey of viewers has found that more than 53% of those who mentioned Google in their response to the ad said that they would look at Bing in a new light, or get more information on the search engine. Ace Metrix's executive VP of marketing, Jonathan Symonds, said that with Bing trailing Google by more than 50 percentage points when the Scroogled campaign began, just getting the 53% to consider Bing was a major victory for Microsoft.
Still, the mean-spirited ads are less effective than other ads run by Microsoft that mostly compare Bing and Google, according to Ace Metrix. Microsoft is using the Scroogled ads to try to win over more hard-core Google users while running the comparison spots to attract those who have no favorite among the search engines. The negative ads might win over Google users, but at what cost to Microsoft? According to Ravi Dhar, a professor of marketing at Yale, negative political ads end up hurting the approval ratings of both sides in the long run. For now though, Microsoft has created a new verb and has helped Bing gain notoriety at Google's expense.
source:
AdAge
via
MicrosoftNews
,
WMPoweruser