Top smartphones we expect seeing at MWC 2018 (Galaxy S9 included)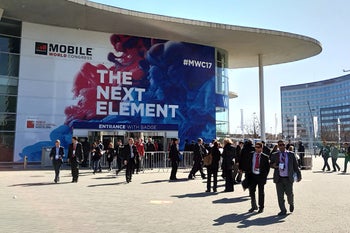 CES 2018
is now behind us, and while the event brought little in terms of smartphone announcements, think of it as a warm-up prior to a show that's going to be a lot more spectacular in this respect. That show is Mobile World Congress, scheduled to take place in Barcelona between February 26 and March 1.
Samsung
Samsung is also rumored to be working on a folding smartphone, but that isn't likely to be ready for public display anytime soon. Or at least not in a finalized form.
LG
So far there have not been any solid leaks revealing what the LG G7 may look like. However, there have been several confirming its existence, including a mention of an "LG G7" on the company's own web page.
Sony
Lenovo/Moto
Huawei
Nokia/HMD Global
HTC
Xiaomi
Alcatel/BlackBerry
Earlier at CES, Alcatel announced a new naming scheme for its smartphones along with some new hardware. Perhaps MWC won't bring much in terms of new Alcatel phones, though an Alcatel 3C could make its debut.
Asus
UPDATE:
Indeed, Asus has new hardware to show us at MWC 2018, judging by the company's teasers. A ZenFone 5 unveiling is now looking very likely.