Top smartphones we expect seeing at MWC 2018 (Galaxy S9 included)
20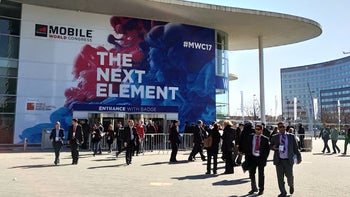 CES 2018
is now behind us, and while the event brought little in terms of smartphone announcements, think of it as a warm-up prior to a show that's going to be a lot more spectacular in this respect. That show is Mobile World Congress, scheduled to take place in Barcelona between February 26 and March 1.
Unlike CES – where you can see all sorts of tech: from self-driving cars to Wi-Fi-capable toasters – MWC is a forum highly focused on mobile technology. Each year it hosts a stage for major and not-so-major smartphone companies to announce their latest products. What these products might be is not entirely clear at this time, but this is where rumors come into play. Here are some noteworthy new phones and gadgets we expect to see at this year's MWC.
Samsung
Samsung's booth at MWC has always been one of the biggest and busiest, and this year isn't likely to prove an exception. Crowds of people are expected to come over, drawn by the
Galaxy S9
and
Galaxy S9+
, the company's next flagship phones. Rumor has it that the two handsets will be announced at MWC's opening day, bringing welcome improvements over the already well-received
Galaxy S8
and
Galaxy S8+
.
UPDATE:
Samsung will be hosting an Unpacked event on February 25, where the Galaxy S9 and the Galaxy S9+ are expected to be announced.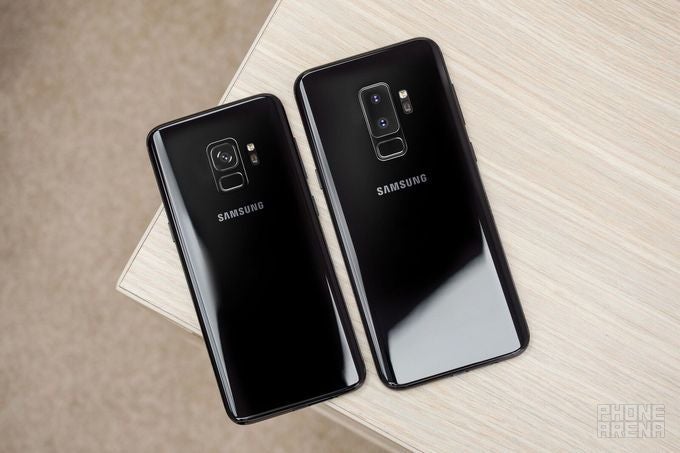 What the Samsung Galaxy S9 and Galaxy S9+ should look like
Samsung is also rumored to be working on a folding smartphone, but that isn't likely to be ready for public display anytime soon. Or at least not in a finalized form.
Phones aside, Samsung announced a pretty cool premium tablet at last year's MWC, namely the
Samsung Galaxy Tab S3
. It's not out of the question to see an upgraded model launch this year, but for now we have no leaks in support of this assumption.
LG
The
LG G5
and
LG G6
were announced at MWC 2016 and 2017 respectively, which is why it makes sense for an
LG G7
to be made official at MWC 2018. On the other hand, the LG G7 release may be delayed, judging by a
recent statement made by Jo Seong-Jin
, CEO of LG Electronics. While speaking with media at CES, he said:
"We will unveil new smartphones when it is needed. But we will not launch it just because other rivals do."
So far there have not been any solid leaks revealing what the LG G7 may look like. However, there have been several confirming its existence, including a mention of an "LG G7" on the company's own web page.
UPDATE:
The LG G7 is not expected to be announced at MWC 2018. Instead, the company will be showing off its refined LG V30, with artificial intelligence features.
Sony
Last year, Sony's MWC press conference was marked by the announcement of the
Xperia XZ Premium
– with 4K HDR display, water-resistant metal-made body, and Sony's best camera to date. For 2018, Sony might have another high-end in stock, and this one could be no less exciting.
Rumor has it that a phone named Sony Xperia XZ Pro may be announced at MWC 2018. It could be Sony's first phone with dual cameras at the back and an 18:9 display at the front. Furthermore, the screen is believed to be of the OLED variety. Sony has been producing OLED TVs for some time, but an OLED phone would be a first for Sony. It is worth noting that the rumor isn't backed by any hard evidence from a trust-worthy source and should be taken with a grain of salt.

Since Sony recently announced three new lower-end phones, we don't expect to see any new mid-range hardware announced at its MWC event.
UPDATE:
Sony is rumored to be working on a new flagship phone, as well as on a compact smartphone, both due to be announced at MWC. Three mid-range phones powered by a Snapdragon 660 chip could be also in the works. In any case, Sony's press conference will be worth watching.
Lenovo/Moto
Oh boy, we hope you're holding on tightly! Recent leaks have exposed a whole bunch of new Moto phones – a whopping 7 upcoming models, to be exact. It is only natural to expect at least some of these to make an appearance at MWC, with one possible candidate being the Moto G6. As a G-series phone, this is expected to be an affordable entry-level or mid-range device. A higher-end Moto G6 Plus and an even more affordable Moto G6 Play could be announced along with it.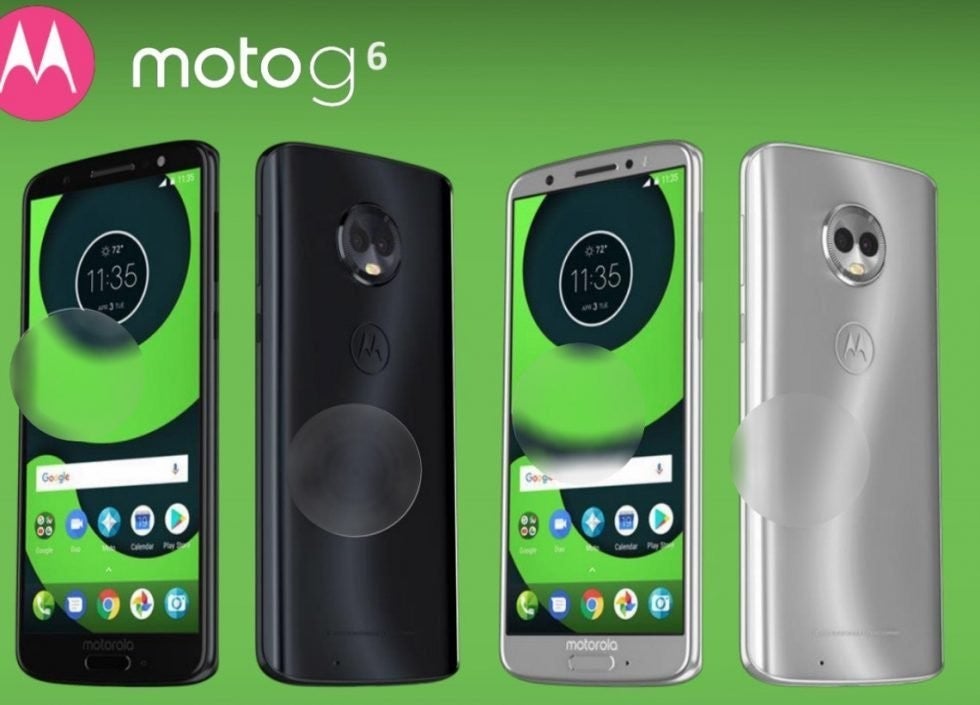 Possibly a leaked image of the Moto G6
According to rumors, 2018 will also bring a Moto Z3 and a Moto Z3 Play, though these could be released at a later time – possibly in the summer. The Moto X5 is also believed to be coming within the same timeframe. Lastly, we're hearing of an entry-level Moto E5 which could also launch in the coming months. However, only the new members of the Moto G series are expected to debut at MWC.
Huawei
Huawei announced the P10 and P10 Pro at MWC 2017. A year later, we're expecting to see a P11 and a P11 Pro to be shown, but there's very little in terms of leaks to suggest this. Well, actually there was this unconfirmed leak a few weeks ago, suggesting that the company may be readying a trio of new phones: the Huawei P20, Huawei P20 Plus, and the Huawei P20 Pro, all equipped with... triple cameras. To reiterate, the information is far from confirmed, but the possibility of a triple-camera phone coming soon sounds exciting.
UPDATE:
Huawei will be hosting a media event on March 27 for the announcement of its next flagship device. At MWC, the company may only choose to announce a tablet and a smart speaker.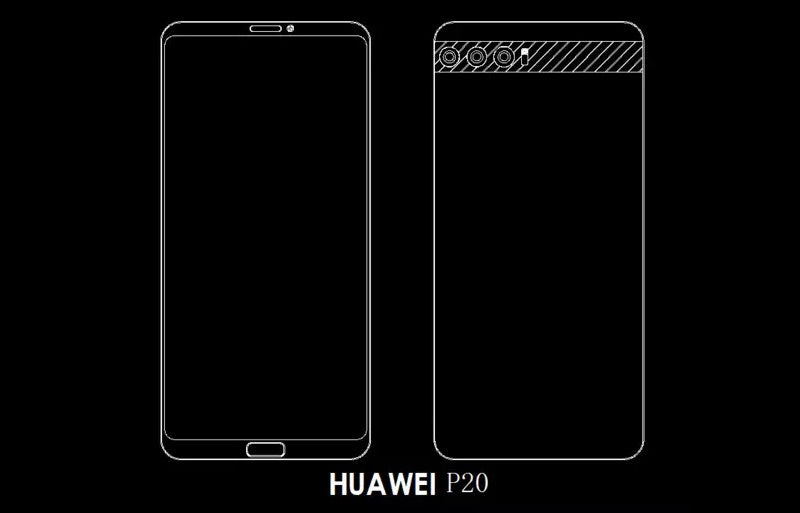 Could Huawei's next phone look like this?
Nokia/HMD Global
HMD Global, the new home of Nokia phones, is promising that MWC 2018 will bring awesome news. While it's not yet clear what and how many new phones are to be announced, the possible list includes a Nokia 9 high-end device and a low-end Nokia 1 handset, as well as a Nokia 3310 variant with 4G connectivity.
UPDATE:
The Nokia 7+ and Nokia 1 could be shown at MWC, according to rumors. A high-end device with an impressive camera setup and a Snapdragon 845 could also be shown, though the credibility of that rumor is somewhat shaky.
HTC
With the HTC U11+ fresh off of the production line, the chances of seeing a new HTC flagship at MWC are pretty much nonexistent. In fact, we're not sure if the company plans to announce any phones at all in Barcelona, seeing that it is listed with the Vive logo on MWC's website. But there's still hope that HTC's booth might be worth visiting. HTC Chairwoman Cher Wang will deliver a keynote at MWC, and we hope it's going to be one worth watching.
Xiaomi
It was recently revealed that Chinese company Xiaomi will be present at MWC 2018. While a keynote has not yet been announced, Xiaomi's presence in the lists of attendees leads us to believe that a new flagship smartphone could be in the works. It won't be surprising if a Xiaomi Mi 7 makes a splash at the show. In addition, Xiaomi is believed to be working on a Xiaomi Mi Max 3 – a mid-range device with a super-large battery.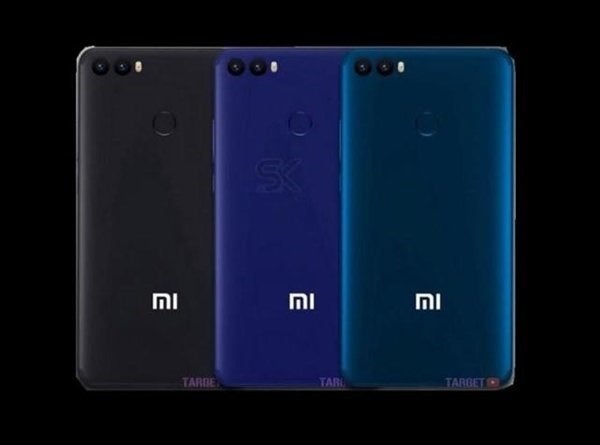 Image claiming to show us the upcoming Xiaomi Mi Max 3
Alcatel/BlackBerry
Earlier at CES, Alcatel announced a new naming scheme for its smartphones along with some new hardware. Perhaps MWC won't bring much in terms of new Alcatel phones, though an Alcatel 3C could make its debut.
As for BlackBerry, we'd be happy to see a successor to the BlackBerry KEYone, launched a year ago in Barcelona. For now that's nothing but wishful thinking, however.
Asus
More than a few times, Asus has made major smartphone announcements at MWC, though we're not sure what's going to be shown this time. Since the Asus ZenFone 4 series was launched in 2017's second half, it seems too early for a ZenFone 5 announcement. In any case, new hardware is likely to be shown, seeing that Asus is on MWC's list of attendees.
UPDATE:
Indeed, Asus has new hardware to show us at MWC 2018, judging by the company's teasers. A ZenFone 5 unveiling is now looking very likely.
Recommended Stories