2018 LG V30, to be unveiled at MWC, will use AI to recommend camera settings and more
7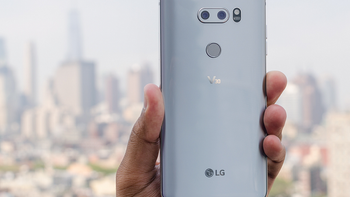 In two weeks, MWC will be open and at one point during the trade show, LG is expected to unveil its revised
LG V30
model which is rumored to be called the 2018 LG V30. One of the new features on the device will be software giving the revised phone some AI capabilities. Voice AI will allow the user to give voice commands to Google Assistant that are exclusive to LG handsets. These commands allow the camera to start up in a specific mode.
23 of these commands were introduced last year with another 9 unveiled this year. The latter commands include:
Panoramic Photo
Food Photo
Time-lapse Photo (Video)
Slow-motion Video
Low-light Photo
AI Cam Photo
Image Search
Code Scanning
Shopping Search
Besides using Vision AI image recognition for searches and shopping, LG will use a model based on 100 million images to make recommendations on how to set the camera. The phone will come with 8 pre-defined camera settings to recommend, based on things like reflections in the picture, the angle of the shot, the amount of available light, and more.
As we pointed out, the 2018 LG V30's AI capabilities will be based on software, not additional hardware. LG plans on offering the AI features to other models that have the hardware to support it. We could hear more about that at MWC.
source: LG