Motorola Moto Z3 and Z3 Play allegedly leak out; is that a Samsung Galaxy-like dual curve screen?
18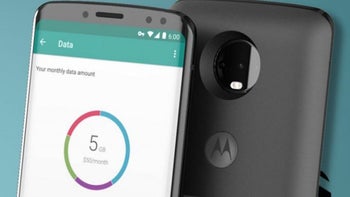 Lenovo and Motorola Mobility seem to be preparing animportant design overhaul for most of the Moto phones that are scheduled to belaunched this year. After seeing renders allegedly presenting the Moto X5 andthe Moto G6 family, we can now also take a look at what appears to be the MotoZ3 series - including a regular Moto Z3, and a Moto Z3 Play.
Like the Moto X5 and G6, the Moto Z3 and Moto Z3 Play havepretty thin bezels, which means Motorola is ready to ditch the not-so-moderndesign employed by last year's Moto Z2 Force and Z2 Play.
According to Droid-life, both the Z3 and Z3 Play sport 6-inchdisplays with 1080 x 2220 pixels and 18:9 aspect ratios. As you may notice by checking out the second image below, thescreen of the Moto Z3 seems to be slightly curved at the edges, à la SamsungGalaxy, though this may be just an illusion that this particular render is giving.
For now, there aren't too many details regarding thespecs of the Moto Z3 and Z3 Play. However, Droid-life has it that a third MotoZ3 model (not pictured yet) is also in the making - this should be the mostadvanced model of the bunch, reportedly featuring a Qualcomm Snapdragon 845 processor anda higher-res display.
There are no visible fingerprint scanners on these alleged Moto Z3 and Z3 Play. But, similar to the Moto E5 (another upcoming Motorola phone), the two handsets could have fingerprint sensors embedded into the rear Moto logo, just below the main camera. Or maybe they'll feature in-display fingerprint readers? We'll just have to wait and see.
Since the Moto Z2 series was announced in the summer of2017, the Moto Z3 family could be officially unveiled this summer. Assuming thenew smartphones look like the devices seen in this article, do you think you'll likethem?
source: Droid-life
Recommended Stories