CES 2018: the best new phones, tablets, wearables and headphones
6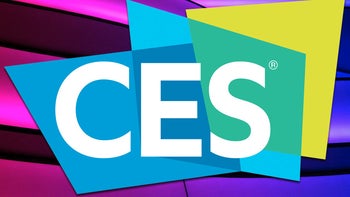 Welcome to our CES 2018 central station! This is the place where you'll find information on all new gadgets and other announcements from CES 2018, pertaining to mobile technology.
Smartphones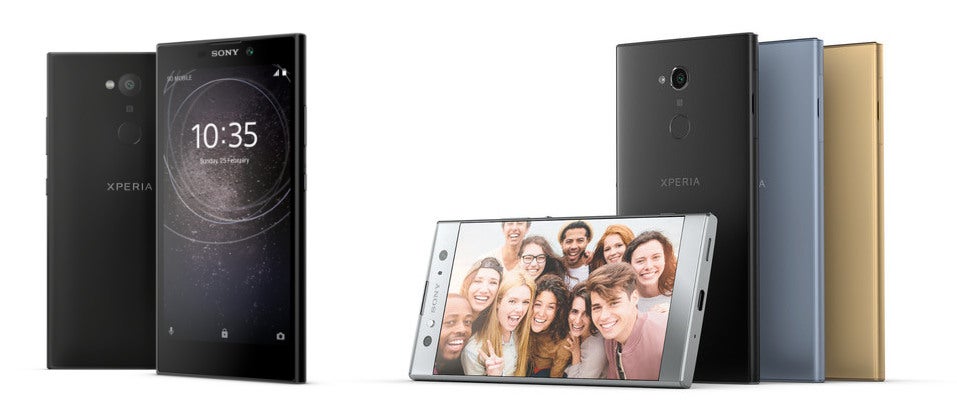 Xperia L2 (left), Xperia XA2 (right)
Sony Xperia XA2
|
Hands-on
– A 5.2" mid-range Xperia with a decent, Snapdragon 630 processor. Launching in February, the XA2 will probably cost around $300, and come in a choice of four colors: Silver, Black, Blue, and Pink.
Sony Xperia XA2 Ultra
|
Hands-on
– The XA2 Ultra bumps the screen size to the majestic 6.0 inches, but sticks with the same processor. It does come with a bonus selfie camera, though. While both XA2 models share a wide-angle selfie snapper, the XA2 Ultra's second, high-resolution selfie camera with OIS will focus on bringing out the best of your superior facial characteristics, not the surrounding landscape.
Sony Xperia L2
–
Sony will be launching the L2 in the US this February, but price information is not currently revealed. The Xperia L2, however, is a budget smartphone with a 5.5" display, MediaTek processor, and surprise, surprise: a fingerprint scanner!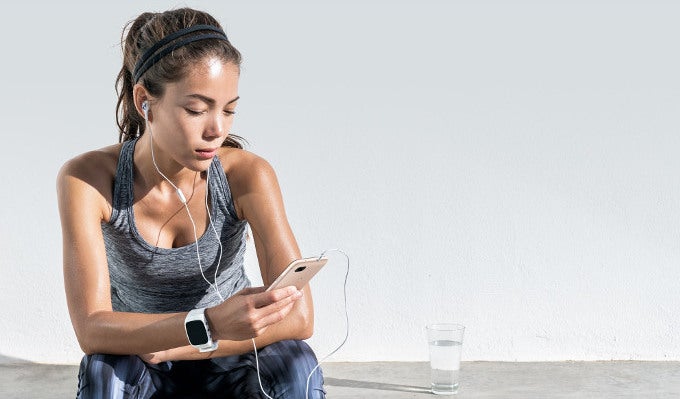 ZenFone Max Plus (M1)
Asus ZenFone Max Plus (M1)
–
The news here is that Asus' Max Plus is on its way to the US! When it becomes available in February, it'll cost just $229. For this modest amount, you'll get a 5.7" 2:1 FHD display, and a generous, 4130 mAh battery.
Huawei Mate 10 Pro
– The Chinese manufacturer's flagship is coming to US soil. Pre-orders are starting on February 4, with the first shipments to be handles on February 18. You'll be able to buy the smartphone, which runs Android 8, through Amazon, Best Buy, Microsoft stores, Newegg, and B&H, at the imposing price of $800. The Mate 10 Pro is competing head to head against the best phones by Samsung, Apple, and company, so it'd be interesting to take a look at it, if only just to be aware of what it's about. Our
review
can help you with that.
Tablets

HP Envy x2 (left), Lenovo Miix 630 (right)
HP Envy x2
– This Surface rival comes with Intel 7th gen Core processor and a 12.3" 1920 x 1080 px touch display. It is, of course, running Windows 10, and you may find it interesting to know that it actually has a sibling of the same name that sports the Snapdragon 835, instead of an Intel CPU, that also runs Windows. This newer, Intel-powered Envy x2 comes with a keyboard cover that doubles as a case and stand, as well as HP's own Digital Pen. Battery life is estimated at up to 15 hours. Pricing is not yet announced, but as with many other products we're seeing introduced at CES 2018, availability is scheduled for the spring.
Lenovo Miix 630
– Our friends from Legend Novo are going full speed with their convertible agenda, presenting a new highly versatile tablet model at CES – the Miix 630. The Miix 630 is a Snapdragon 835 tablet that runs Windows 10 S, and has a keyboard case to call home. With the promise of up to 20-hour battery life, the spacious, 12.3" Lenovo Miix 630 tablet shapes up to be quite pricey, at $800. At least Lenovo is promising a free upgrade to full-blown Windows 10 for those who wish, within the first 180 days of activation. Speaking of which, you should be able to purchase the Miix 630 in the second quarter of this year.
Smart home assistants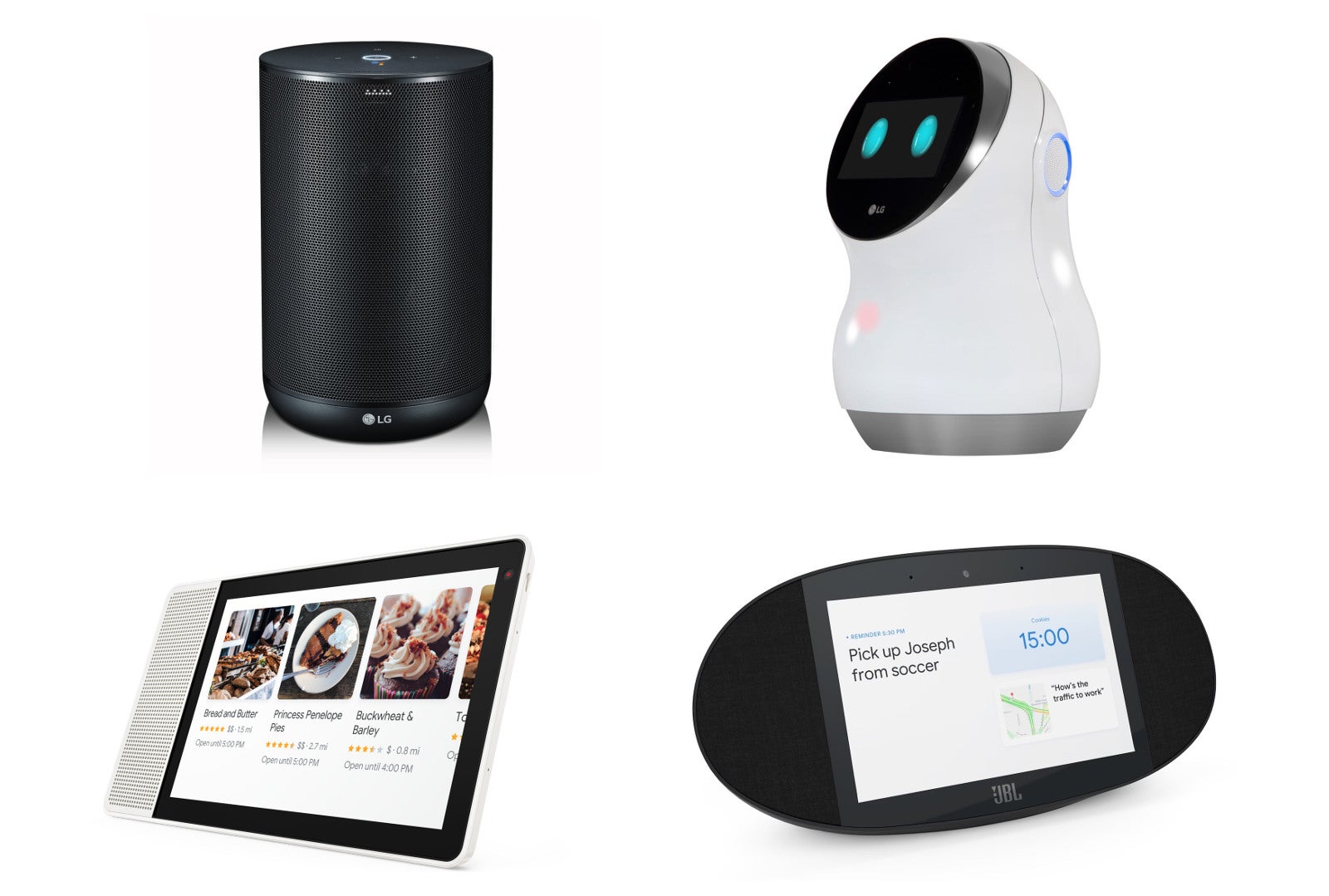 LG ThinQ speaker (upper left), LG CLOi (upper right), Lenovo Smart Display (lower left), JBL Link View (lower right)
LG ThinQ speaker
– This new smart home speaker is powered by Google Assistant, so anything Google Home can do, the LG ThinQ speaker should be able to do too. It'll be particularly suitable for consumers who have invested themselves into LG's ThinQ products. Through this speaker and Google Assistant, consumers will be able to control and interact with their other ThinQ products seamlessly. At least, that's the promise.
LG CLOi
– of all the home assistants we've seen so far, the "cute" LG CLOi is easily the creepiest one. Let's face it: at this point, any man-made robot that tries to talk to you, especially if it attempts to engage in anything resembling emotion, is going to be creepy and weird. This is exactly what LG CLOi is. Thankfully, the assistant wannabe, which is promised to interact well with LG's ThinQ line-up, refused to answer the requests of LG's marketing chief for most of the presentation. With the potential to inspire a bad horror movie script, and seemingly half-baked software reliability, LG CLOi is currently on course to launch sometime before June, at a yet unknown price.
Lenovo Smart Display
– The Smart Display is the first Google Assistant speaker with integrated display, a la Amazon Echo Show. It comes in 8" and 10.1" flavors, and a somewhat retro design. Then again, the Amazon Echo Show isn't exactly a looker, either. The Smart Display with have a Snapdragon 624 system chip and a duo of 10W speakers, but being the first Google Assistant home speaker with a screen, it doesn't promise any kind of deep integration with things like Play Store apps or games. As far as we understand, Lenovo is trying to lay the groundwork for that, but nothing is set in stone yet. Release date is set for July, with the 8" variant expected to cost $199, and the 10.1" one – $249.
JBL Link View
– Easily the better looking home assistant with its own display, the Link View is yet another Google Assistant-powered device. It has an 8" touchscreen, high-quality Apt-X audio streaming, and a rather nice touch – the screen part has slight wet resistance, so you don't need to worry if you have to operate it with your fingers wet. While pricing is not yet revealed, the home assistant is expected to hit the shelves some time in the summer.
Headphones
Jabra Elite 65t & J
abra Elite Active 65t
–
Going for $170 and $190, respectively, these new Jabra true wireless earphones will give you 5 hours worth of playback, as well as integration with all smart assistants out there (Siri, Google, Alexa). The Active version comes with a built-in accelerator for activity stats, and it also has a tad better water, sweat and dust resistance than the regular 65t.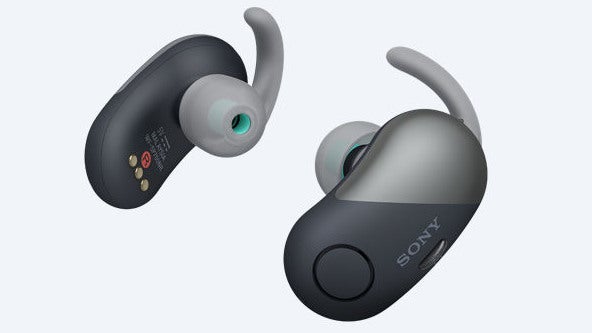 WF-SP700N true wireless earphones
Sony WF-SP700N, SP600N, SP500
– The absurd name aside, these new Sony true wireless headphones offer integration with Google Assistant, as well as active noise cancellation – pretty strong feature base right there. In addition, they also have mild wetness resistance, but battery life on single charge is the fairly modest 3 hours. The charging case should provide three additional charges, though. Price will be relatively high, at $180. Sony has also revealed two semi-wireless models (the two earbuds are joined by a wire) – the WI-SP600N and WI-SP500, with equally badass names, as you can see. The $150 SP600N keeps the noise cancellation, but loses Google Assistant, but then doubles the battery life to 6 hours. The much cheaper, $80 SP500 is a more basic pair of headphones, with 8-hour battery life and a more open design, with no noise cancellation aspirations.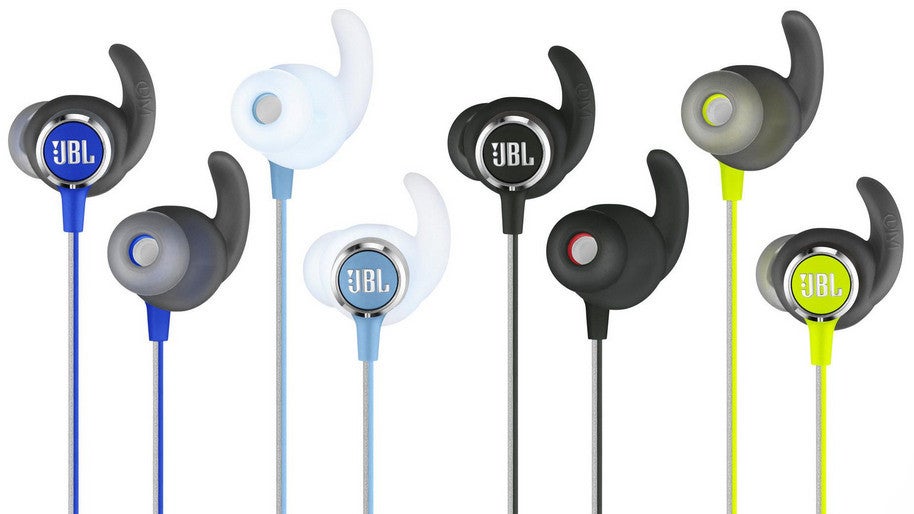 JBL Reflect Mini 2
JBL Reflect Mini 2
and
Reflect Contour 2
– Both wireless headphone models will be retailing for $100 starting this spring. The Reflect Mini 2 is smaller and somewhat more stylish, while the Contour 2 features a bigger, over-the-ear hook design for a more secure fit. Both should over around 10 hours of battery life and basic sweat proofing.
JBL GO 2 & Xtreme 2
– While the GO 2 is a compact, $40 portable Bluetooth speaker with water resistance and portability in mind, the $300 Xtreme 2 is way bigger, and supposedly of superb quality and strength.
Harman Kardon Allure Portable
– A compact Alexa-powered smart speaker with potentially very good sound quality. It'll be available this spring for $199.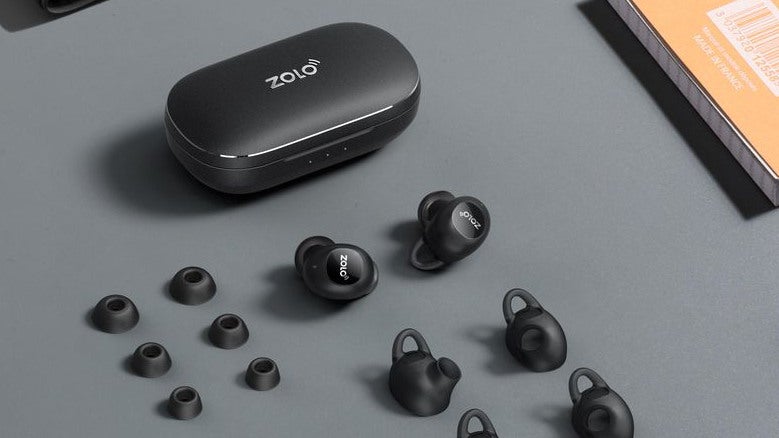 Anker Zolo Liberty+
Anker Zolo Liberty+
–
New true wireless headphones powered by Bluetooth 5 and offering around 3.5 hours of continuous playback – admittedly, not a great result in our books. The Zolo Liberty+ by Anker will cost $150, which doesn't position them very aggressively against the competition.
Sennheiser CX 6.0BT
–
The $100 CX 6.0BT is a pair of Bluetooh headphones of the 'behind-the-neck' style. While this isn't the sexiest form factor around, at least they partially make up for it with 6-hour battery life and quick charging capabilities.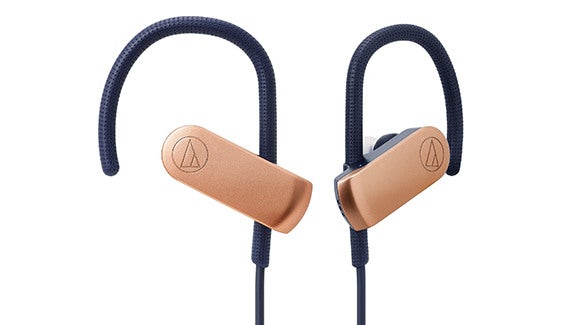 Audio-Technica Sport70BT
Audio-Technica ATH-SPORT70BT & ATH-SPORT50BT
– Going for $129 and $69, respectively, these behind-the-neck semi-wireless earbuds share the same styling (except for the color options, but differ when it comes to features and sound quality. The more expensive pair, the SPORT70BT is said to be equipped with enhanced 9mm drivers and also built-in support for the high-quality AAC codec. Both models should be available in the spring.
Audio-Technica ATH-ANC700BT QuietPoint
– The ATH-ANC700BT QuietPoint is obviously designed to compete with the very successful and premium Bose QuietComfort 35. This Bluetooth-enabled model features high-quality Apt-X and AAC playback, as well as the active noise cancellation feature available in similar high-end headphones. The ATH-ANC700BT is expected in the sprint, at $199.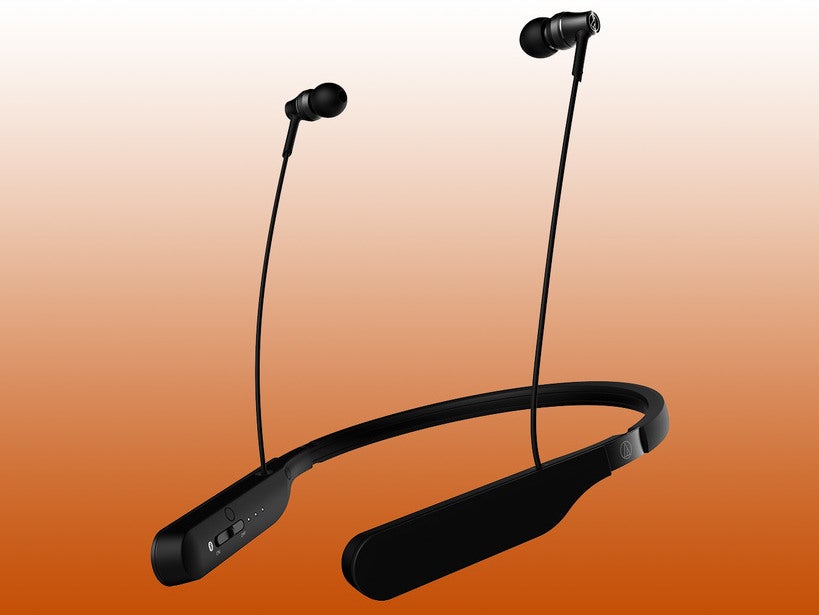 The $399 Audio-Technica DSR5BT
Audio-Technica ATH-DSR5BT
– This model is very expensive, with retail price set at the whopping $399, and we have to say, for that amount, it doesn't impress a whole lot with style – it's a neckband-style Bluetooth headset with in-ear design for the earbuds. In terms of sound quality, though, Audio-Technica promises state-of-the-art perfomance, thanks to its brand new Pure Digital Drive system. It involves a new chipset and signal transmission system that avoids digital-to-analog conversion. The earphones also have Apt-X HD support, which enables high-resolution, 24-bit audio compatibility.
Audio-Technica ATH-S200BT
– After the very expensive neckband model above, the over-the-ear ATH-S200BT comes with a much more accessible cost of $79. It comes in a few soft and modern colors, so it doesn't scream 'cheap', and it promises superb, 40-hour playback time on a single charge. Unfortunately, AAC and Apt-X support had to be dropped with the S200BT, but at this price, corners had to be cut somewhere!
Qualcomm QCC5100 chip
– A new low-power Bluetooth chip by Qualcomm, maker of the Snapdragon series of processors powering most Android phones. The new chip will allegedly allow for truly wireless headphones with considerably better battery life (up to three times), or ones with reduced size and roughly the same battery life as what we have now. Earbuds powered by this new chip are expected to arrive sometime in the second half of the year.
Wearables
Garmin Forerunner 645
Garmin Forerunner 645
– A GPS-enabled smartwatch with — as is typical for the company — a bunch of sports-centric features, but that's not all there is to it. The Forerunner 645 come in music and non-music versions, with former having enough storage for around 500 songs. Once upon a time, you could keep a thousand songs in your pocket, now you can have 500 songs on your wrist. Is this progress? You tell us!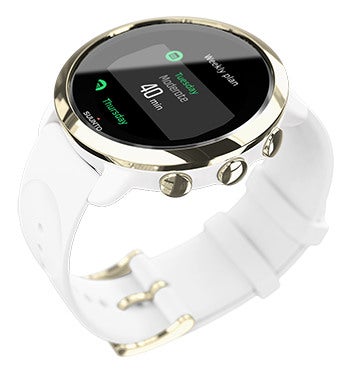 Suunto 3
Suunto 3
– A smartwatch / fitness tracker, the Suunto 3 is a gorgeous wearable with heavy emphasis on fitness habits. It sports a heart rate sensor, an adaptive training system, water resistance and a whole host of features for the sports enthusiast in you.
Vuzix Blade
– Smart glasses that feature on-board camera, microphone, and even a touchpad, to let you interact with the mastermind behind it all: Amazon Alexa. The Vuzix Blade actually look like they've been designed by actual Earthlings, unlike the ill-fated Google Glass from a few years back. With all of that said, one question remains: is Alexa an actual Amazon?

Vuzix Blade augmented reality glasses
Omron HeartGuide
– Omron, makers of blood pressure monitors, have developed what may end up being the first fitness tracker capable of medical-grade blood pressure monitoring. It's currently undergoing clinical tests, and when and if it reaches the market, it's projected to cost about $350.
Inommdle Lab Sgnl
– A bizarre fitness tracker / watch band that uses body conduction technology to transmit call sound through your hand, all the way to your fingertip. The idea is you'll be able to take private phone calls... using your fingertip as a phone earpiece... We warned you, it's rather bizarre, or should we say – bzrr.
Others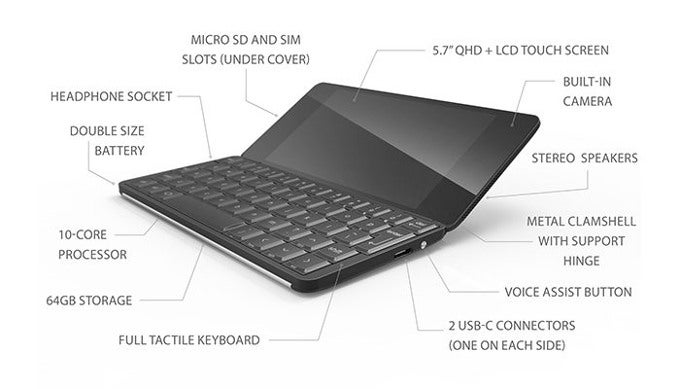 Planet Computers Gemini
Vivo phone

with in-screen fingerprint scanner demonstrated
– Whoever gets there first, wins?


Planet Computers Gemini
– A peculiar, Android-powered, ultra-portable laptop/clamshell thingy. Use it in the near future to hack surveillance towers of the oppressive world government.