Alleged Moto X5 picture shows four cameras, bezel-less design, iPhone X-like notch
27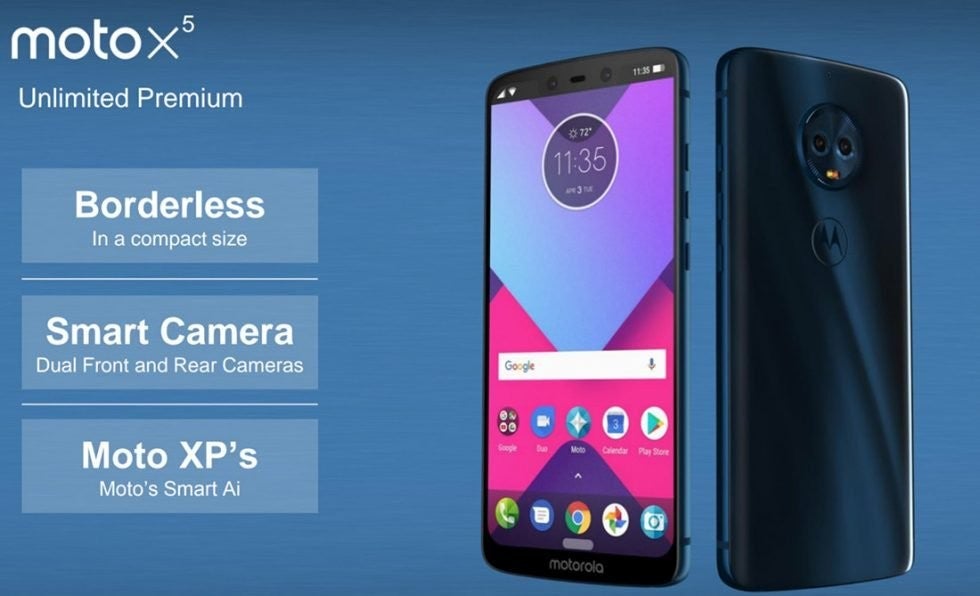 New reports about Motorola's new lineup of smartphones have started to pop up recently.
We've already talked about the Moto E5
, Motorola's next budget-friendly smartphone coming in the first half of the year, so let's take a look at yet another unannounced device that should be announced soon – the Moto X5.
The sequel to the
Moto X4
comes with a slightly different design. For once, the Moto X5 is a truly bezel-less smartphone, but what makes it stand out is the
iPhone X-like notch
at the top, which seems to have been included to make room to the dual front cameras.
The large 5.9-inch display with FHD+ (1080 x 2160 pixels) resolution features
18:9 aspect ratio
, but the notch at the top will probably take some of that space.
Moreover, the Moto X5 features a similar dual camera setup on the back as well, so it will come with a total of four cameras. Motorola has completely removed the Home button, so it's unclear if the phone will include a fingerprint scanner or not. There isn't one on the back unless it's hidden under the logo, which we doubt.
Software-wise, the
Moto X5
should feature the so-called "Moto XP," Motorola's "Smart AI." Sadly, there are no further details about the smartphone's hardware and software configuration. In fact, we can't tell for sure whether the phone in the picture is the Moto X5, so take it with a pinch of salt until more info emerges in the coming days (or weeks).