What to expect from IFA 2020: All expected announcements and phone launches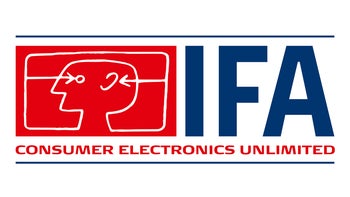 There's still a pandemic ravaging around the globe, but the tech industry is quickly adapting to the changes enforced by COVID-19. In the past few months, new phone announcements have gone fully virtual and it seems that the large trade shows are adapting the same way to the uncommon situation.
Unlike the MWC show, which got completely cancelled, the IFA expo will take place in real life, but general public attendees will only be able to experience the show virtually. The reason for that is a government restriction on public gatherings of more than 5,000 people. Manufacturers, retailers, innovators, and the media will be able to visit the trade show in person and will be kept under 4,000 at all times.
As usual, IFA will take place at Messe Berlin in the German capital city between September 3th and September 5th.
Okay, now that we've established that this year's IFA trade show will be a bit different from what we've grown used to, it's time to see what phones and gadgets are scheduled to be unveiled at this year's IFA show.
Samsung
Press conference:10:00 CEST, 2 September 2020
Samsung
has gradually become less involved with IFA in the past few years, and its 2020 participation has been outright cancelled. Instead, Samsung will host its own
Life Unstoppable
event. It will most likely focus on Samsung's TV, appliances, and connected devices, but there could be a mention or two about the Galaxy range of phones, so it could be worth watching.
ASUS
ASUS has already confirmed the existence of its
Zenfone 7
, which will take place on YouTube on August 26, and it will likely make an appearance on its IFA booth. We don't expect any other major devices to be unveiled at IFA specifically. We already got treated to the
ROG Phone 3
earlier this year, so we're probably left with laptops and other gadgets of the ilk.
Sony
Sony
never misses an IFA show, and if history would repeat itself, we can expect at least one new phone. That could be either an Xperia 1 flagship or an Xperia 10/Xperia 5 mid-ranger. We've also heard that
Sony is fancying the idea
of bringing back compact version of its flagship, akin to the Compact series of
powerful flagships
from a few years back. That would be an outstanding move that will fill the empty void of adequately sized Android flagships. We might also see our fair share of smart wearables and audio gadgets as well.
LG
Press conference: 11:00 CEST, 3 September 2020
LG
will also attend the upcoming IFA show, but we have little to no clue as to what's about to be announced. An LG Velvet 2 is probably out of the question as it's just too soon for a second phone in this new LG series to be announced. An LG V70? Probably too early for that one either, but LG could definitely surprise us.
Nokia
Nokia
might be pouncing for the kill at IFA 2020 as the Finnish phone maker is reportedly holding three phones in the pipeline. The phones in question are the entry-level Nokia 2.4 as well as the Nokia 6.3 and the 5G-enabled Nokia 7.3 mid-rangers. Not a bad lineup, and while a flagship is sorrowfully missing to make Nokia truly relevant, some new phones to strengthen the portfolio definitely wouldn't hurt. Who knows, even that
rumored high-end Nokia 8.3 5G
might make an appearance.
Huawei
Press conference: 14:00 CEST, 3 September 2020
Despite unintentionally going
Google
-free last year,
Huawei
hasn't slowed the pace
and will attend IFA 2020. However, we don't expect any big phone announcements and the rumor mill seems to agree: although we are getting a new Mate phone soon, it will most certainly skip IFA and pop up later in the autumn. This is what happened with last year's Mate flagship, so there's no reason to believe that Huawei will change that in 2020. Still, we might get a hint or a at least tease for the upcoming
Mate 40 series
as well as the next Huawei foldable phone at IFA 2020. Who knows, we might also hear news about Harmony OS, Huawei's substitute for Android, as well as the future of Huawei's in-house chipset production. As a reminder,
chip maker TSMC was barred from supplying silicon to Huawei's HiSilicon division
, leaving
Kirin's future in dire straits
.
Honor
Press conference:11:25 CEST, 4 September 2020
Huawei
's daughter company,
Honor
, will be attending IFA 2020 and is rumored to announce tons of devices at the trade show, ranging from a few phones, to smartwatches (including a rugged one), as well as tablets and laptops. Prolific!
Qualcomm
Press conference: 09:45 CEST, 3 September 2020
The leading chipmaker is also scheduled to make a large appearance at IFA 2020. In fact, Qualcomm president Christiano Amon will be the main speaker at the IFA opening ceremony and will likely speak about 5G and the future of mobile. Announcement of new Qualcomm products is somewhat unlikely, but we should have one in mind.