Asus ROG Phone 3 Review: Gaming Beast
22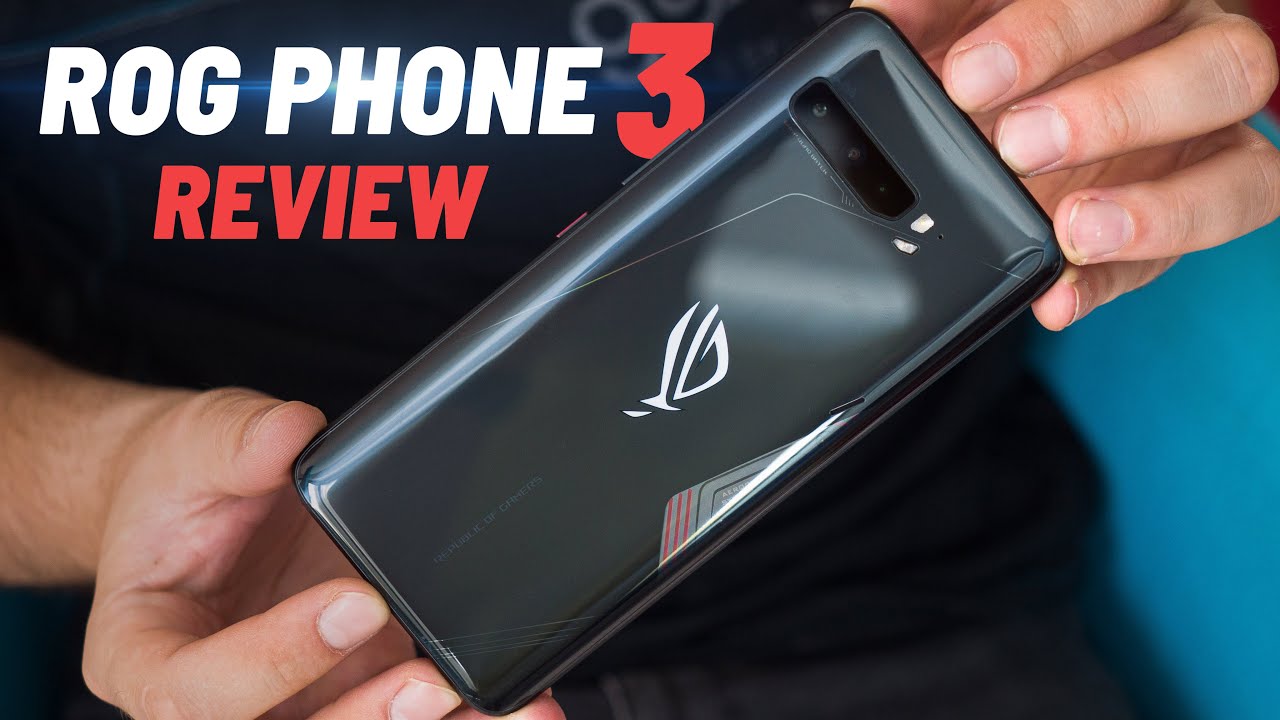 The ROG Phone 3 is a pretty impressive piece of technology, rocking a powerful chip, a huge screen, and a "gamer" aesthetic, which some might find cheesy, though it will have its audience. I, personally, like the RGB light and the techy futuristic look of its shell, and I am sure others will, too.
It seeks to be your personal entertainment central — not just for gaming, but also for any type of media consumption. Its screen is large and the speakers are loud and spatial, so it works just as well for watching movies. Unfortunately, the display panel is not the best and leaves a lot to be desired.
Asus was pretty clear about wanting this device to be future-proof as well. Not only does it have a pretty generous spec sheet, which will last you a few years before it's deemed "obsolete", but an elaborate "battery health" system is also in place to make sure that the phone's juicebox lasts as long as possible.
A slew of accessories and docks expand the ROG Phone 3's media capabilities further, with a display dock that lets you connect a keyboard and mouse, a second screen folio-type accessory, a proprietary gamepad, and even an ethernet port adapter. If you bought into the ROG Phone II ecosystem, know that the ROG Phone 3 is compatible with all the last-gen accessories since it pretty much has the same shape and dimensions as its predecessor.
The Asus ROG Phone is launching in the US in two variants at these prices:
ROG Phone 3: SD 865+, 16GB RAM & 512GB SSD - $1,099.99
ROG Phone 3: SD 865+, 12GB RAM & 512GB SSD - $999.99
Overall, it's a lot of phone for a fair asking price — it costs as much as a Galaxy S20, but offers an upgraded processor, integrated shoulder buttons which gamers will appreciate, a massive battery, and an aesthetic to boot. Unfortunately, it can't rival the S20 in terms of display quality and camera performance, so if that's where your priorities lie — that's your cue to re-orient in a different direction.
ROG Phone 3 design and display
If you've already held the ROG Phone II, the ROG Phone 3 will feel familiar. It has the same size, shape, and overall dimensions. The two front-firing stereo speakers are back, housed in bezels that appear thick by today's standards.
The back of the ROG Phone 3 we have here is glossy glass. I'm not a fan of fingerprint smudges, but I found that it does wonders for the ROG Phone 3's grip — the bulky and heavy ROG Phone II often slips from my hand due to the soft matte back finish. The ROG Phone 3 sticks to the hand quite nicely.
The gamer aesthetic is back — the glass panel of the ROG Phone 3 reveals the heat sink of the phone in a cool fashion and there's the RGB-lit ROG logo on the back, which you can customize in many different ways. From colors to strobing modes, and even sync it up with your other RGB-glowing ROG hardware at home, should you have any.
There's a proprietary port on the side — a USB Type-C connector neighbored by an Asus-made contact point. This is where you plug in your included cooling fan for prolonged gaming sessions and where the Asus DisplayDock connects to. The port is covered by a rubber cap to make sure it's kept clean when not in use. Cool, but that cap sure is hard to remove whenever you need to! It's also easy to lose, but at least Asus included a couple of spares in the box.
Once again, we have two "shoulder buttons" on the side of the phone — these make FPS games easy as you can map them to perform whatever you wish. Aiming, firing, throwing grenades, et cetera — they are sensitive, easy to "find" with your fingers, and truly enhance the gaming experience on a phone. Rest assured you will find it hard to play Call of Duty: Mobile on any other handset once you try it on the ROG Phone 3.
Well, unless you spend money on shoulder button clip-ons for your regular phone. But these are easy to lose and forget often. There's nothing like having them built into the device.
144 hz madness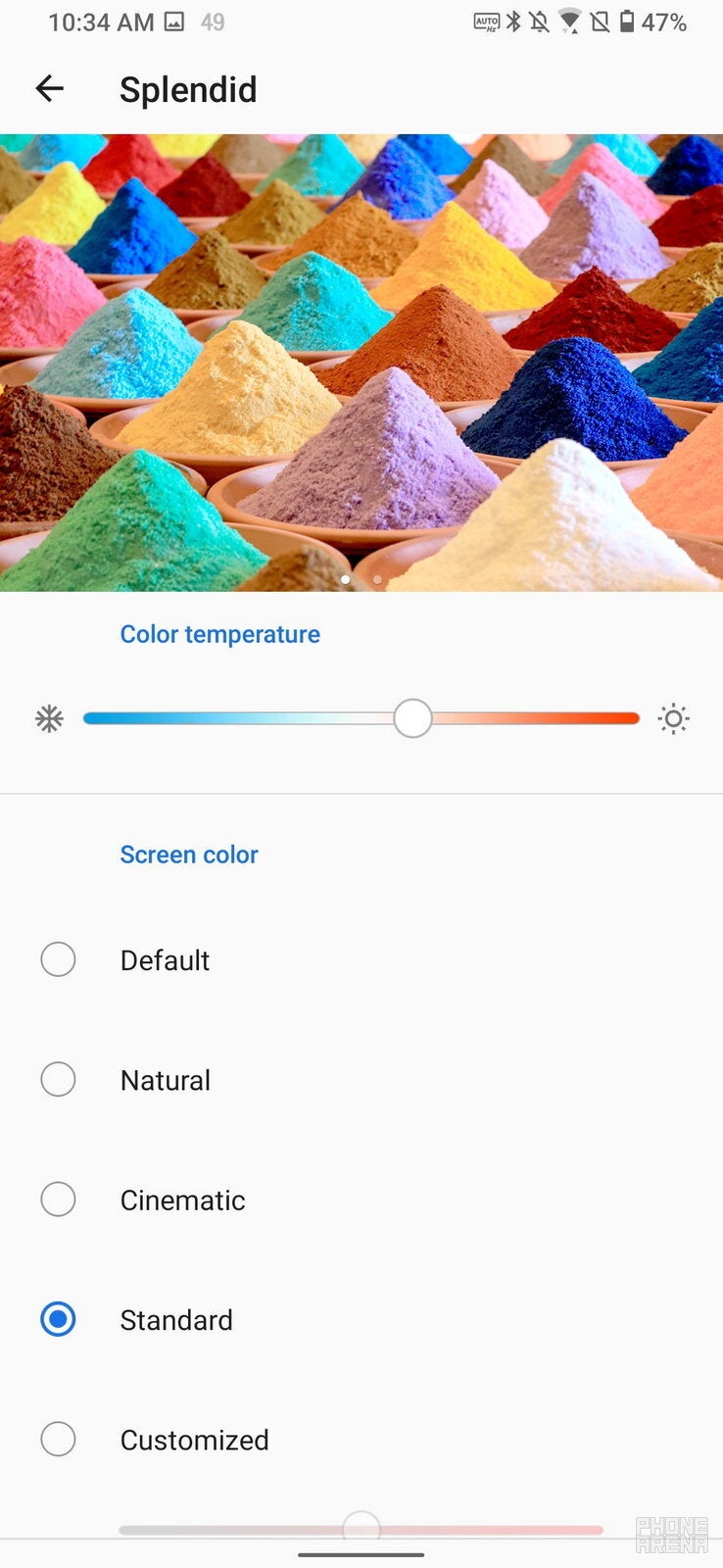 It's an OLED panel that supports up to 144 Hz refresh rate. Yes, this is an amazing technological feat, though I do feel it's a bit overkill. Sure, it's great for bragging rights, but I feel like it's the "Do we need 4K resolution on a phone?" argument all over again. I am not going to pretend like I can spot the difference between 120 Hz and 144 Hz, especially on a phone. And if anyone claims that they can — I'd take it with a huge grain of salt.
I will say that the screen feels extremely responsive to taps — that's probably the first thing that will hit you as you take the ROG Phone 3 out of the box. It reacts to touches instantly, and it basically begged me to install a number of my favorite games and almost miss the deadline for this review. Oops.
To get technical, the specs say 270 Hz touch sampling rate and a 25 ms touch latency. This is pretty hard to measure in real life, but — just for the sake of comparison — Gamebench did run a few lab tests with a high-speed camera and measured the touch latency of the Huawei Mate 30 Pro, Galaxy Note 10, and iPhone 11 Pro Max. All of them hit a touch latency of 50+ ms. It's still worth noting that the tests were performed in actual games, while the ROG Phone 3's promise of 25 ms still needs to prove itself in the real world.
Unfortunately, it seems the ultra-high refresh rate panel comes with a price. While the colors of the ROG Phone 3's screen certainly do look fine — and you have a few color profiles to choose from — it does suffer from a dreaded "crushed blacks" issue. Basically, if you lower the brightness below 50%, darker areas in the scene become very harsh, either going straight to black without a smooth transition or by showing very unpleasant dark-greenish tones.
UPDATE:
Asus reached out to clarify that pre-production samples like the one we had for the review here could exhibit display issues, but the company promises that the final units that will be available to consumers "should be comparable to ROG Phone II" in terms of display quality.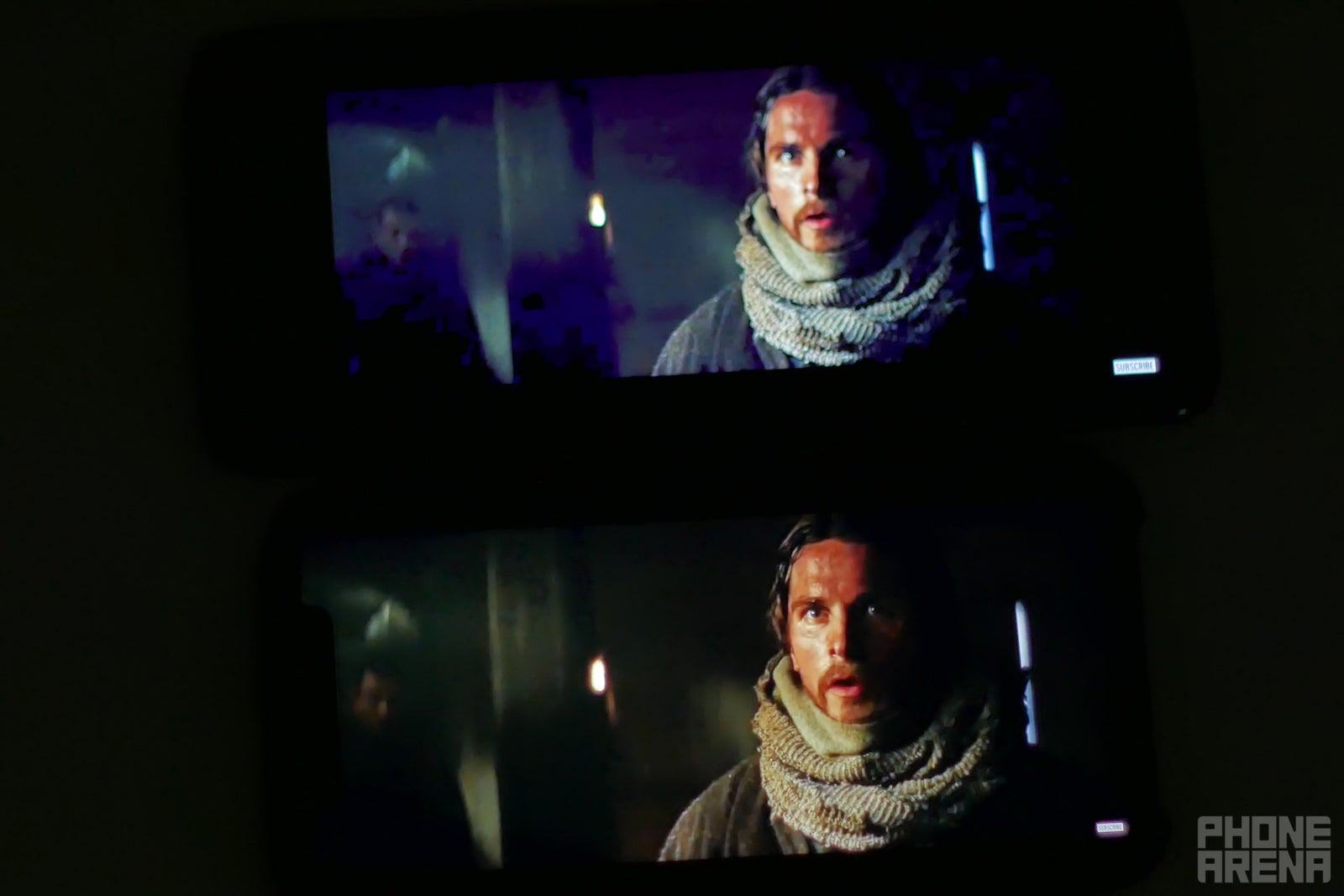 Asus ROG Phone 3 - top, iPhone 11 Pro - bottom
This is least prominent if you watch your content at 60 Hz, but becomes more and more apparent when you go up to 90, 120, and 144 Hz.
To top it off, the screen's minimum brightness is just not low enough for comfortable night-time viewing. Needless to say, watching Netflix just before bed is not a… premium experience.
The ROG Phone 3's screen is incredibly bright in measurements — 700 nits sure is impressive! But it's not magical — the reflective glass still makes it a bit tough to take photos in a bright Summer day.
Display measurements and quality
ROG Phone 3 Camera & audio
Nobody expects a "gaming smartphone" to put much emphasis on camera performance, right? Well, this is where the ROG Phone 3 pleasantly surprises!
The main camera of the ROG Phone 3 has a 64 MP sensor, but it's set to take 16 MP photos by default. This is because the phone makes use of the so-called "pixel binning" to group pixels into clusters of 4, each cluster 1.6 μm in size. To put it simply — 1.6 μm is a pretty big pixel in the land of smartphone camera sensors. The point of a big pixel is to collect more light, giving you less noise, better detail, faster shutter speeds, and generally clearer photos.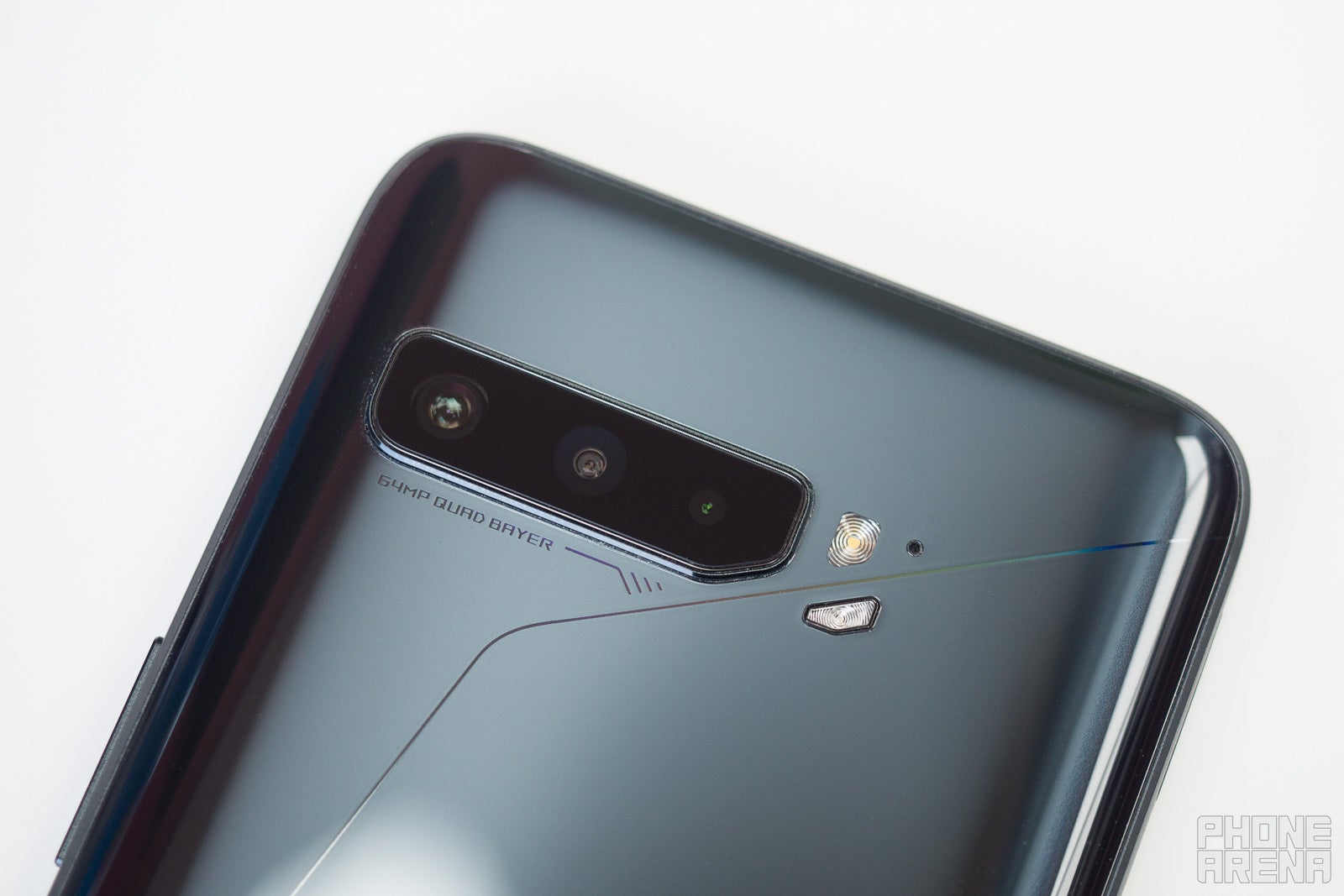 Does the ROG Phone 3 deliver? Quite so! Pictures come out pretty sharp and detailed. The phone handles high dynamics greatly and when its auto HDR kicks in, sun-lit photos come out balanced and pretty. Shadows are visible, highlights are not burnt out. The colors get amped a bit — reds are vivid and the greens are a bit too saturated, which may or may not be down your alley. They are photos ready for social media, for sure.
Also, the contrast is a bit flat, which is visible when comparing the photos to a benchmark competitor like the iPhone 11 Pro. Color gradients, shades, and some details just don't pop out as much as they should in photos taken out with the ROG Phone 3. But — in general — good pictures all around.
When in the dark, Night mode kicks in (or you can enable it manually). It looks and functions a lot like Night mode on an iPhone. Once you press the shutter, you see the picture slowly getting exposed, "coming to life" right on the phone screen in a satisfactory animation. The night shots do leave something to be desired. They definitely manage to pull out more detail and sharpness from shadows, but "night mode" photos sometimes fail to battle shaky hands, giving you blurred lines as a result of the long exposure. The colors also get amped up more — they certainly make for vivid shots that will wow you if you are just scrolling through, but zooming in will show some mishaps.
The ultra-wide-angle camera has a 13 MP sensor and also produces pretty satisfactory results. It's calibrated closely to the main camera, but there are some differences in color. In fact, I like the ultra-wide's tamed reds more, and its contrast appears to be less flat.
The 24 MP selfie camera is pretty detailed — it delivers sharp pictures with mostly accurate colors. It also deals with high dynamics pretty impressively, even if there's a light source directly behind you. There's also a 5 MP macro camera, which is… OK. It introduces some chromatic aberration and 5 MP don't make for the most wowing photos, but whatever is in the center of your frame does come out sharp.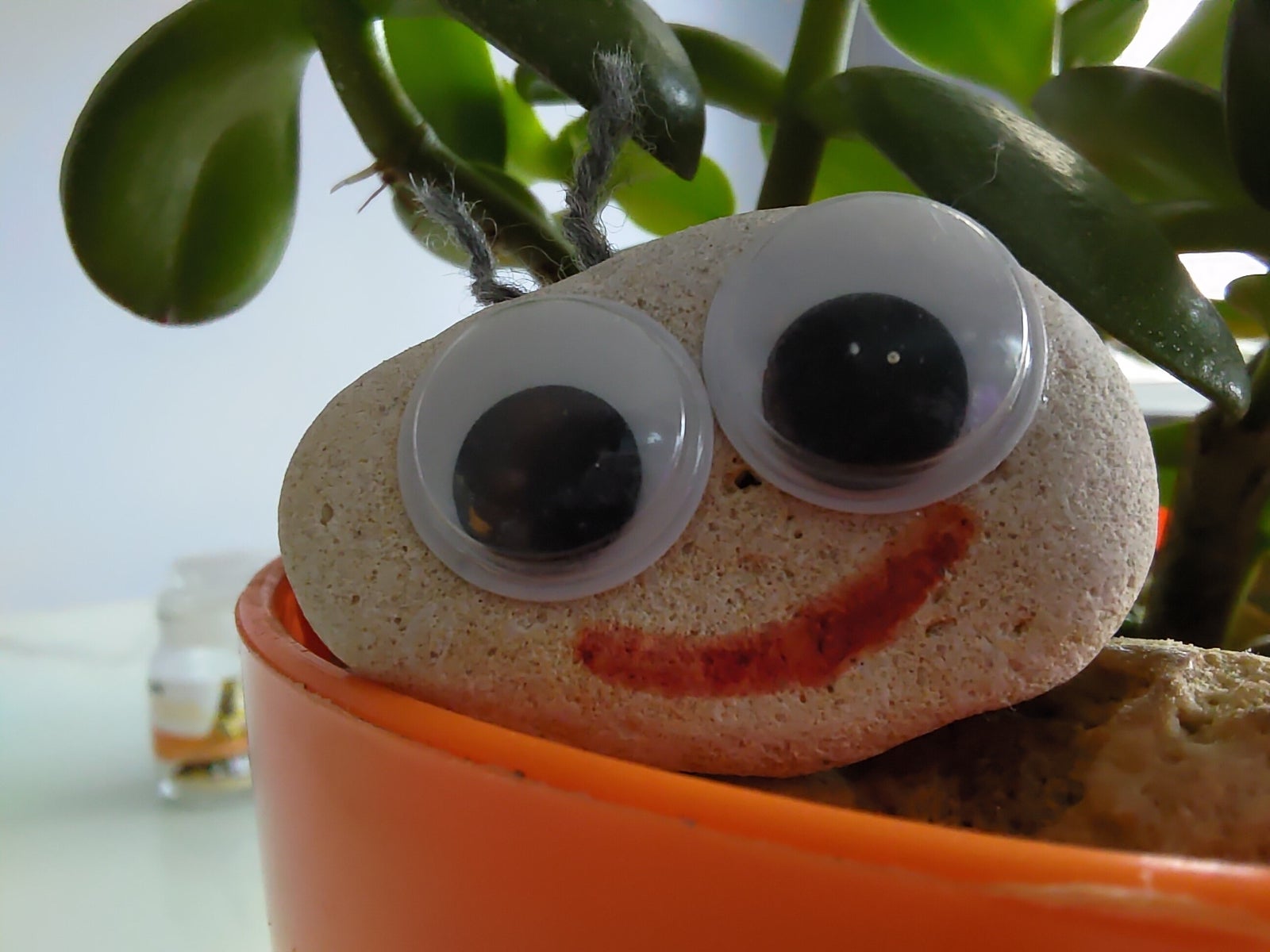 The 5MP macro camera is OK
The Asus ROG Phone 3 supports 8K video, which is pretty insane — not many computers can actually reproduce that footage when you upload it! My 2017 MacBook Pro certainly has trouble there.
Going down the quality ladder, you've got the option to shoot 4K video at 60 FPS, and once you go a step down — 4K @ 30 FPS or anything below that — you can record HDR video.
Needless to say, the clips look super sharp. I also like the stabilization of the videos, as they completely removed any "shaky hand" and made for non-nauseating footage. The colors, again, are amped a bit, giving you unnatural blues and greens in some spots. But overall — good performance.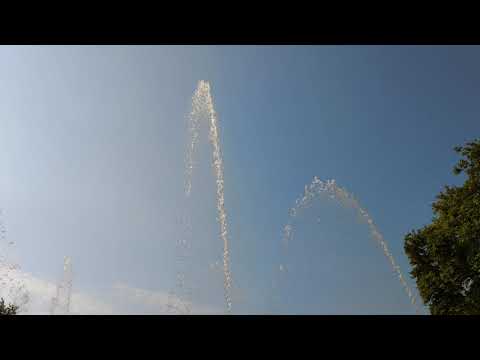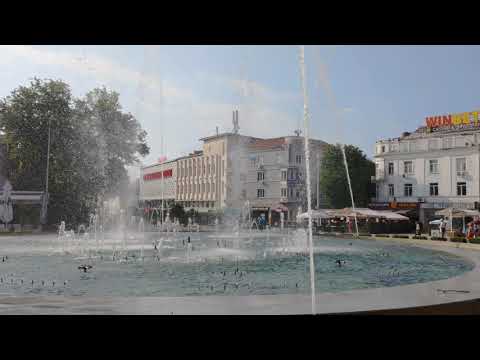 The Asus ROG Phone 3 has stereo speakers, which — just like last generation — are mounted on the front of the phone, firing right at the listener. Yes, this makes for slightly thicker top and bottom bezels, but Asus believed the tradeoff is worth it.
The speakers are slightly improved over what the ROG Phone II had. They sound decently loud, thick, and detailed. Asus employed some software magic to add artificial overtones to anything that comes out of the speakers, giving us a perceived boost in bass. They also employed some spatial sound algorithms to trick our ears into believing the speakers are further apart than they actually are.
The result? A pretty satisfactory smartphone sound. They still couldn't escape the "small speaker" characteristics of sometimes sounding like a tin can, but overall — I enjoyed these speakers for gaming, Spotify playing in the background, YouTube videos, and Netflix binges, whether I was in the living room or outside on my balcony.
The ROG Phone 3, unlike its predecessor, does not have a headphone jack. You will need to attach the AeroActive Cooler accessory if you want a 3.5 mm jack, or use the USB Type-C dongle that comes in the box.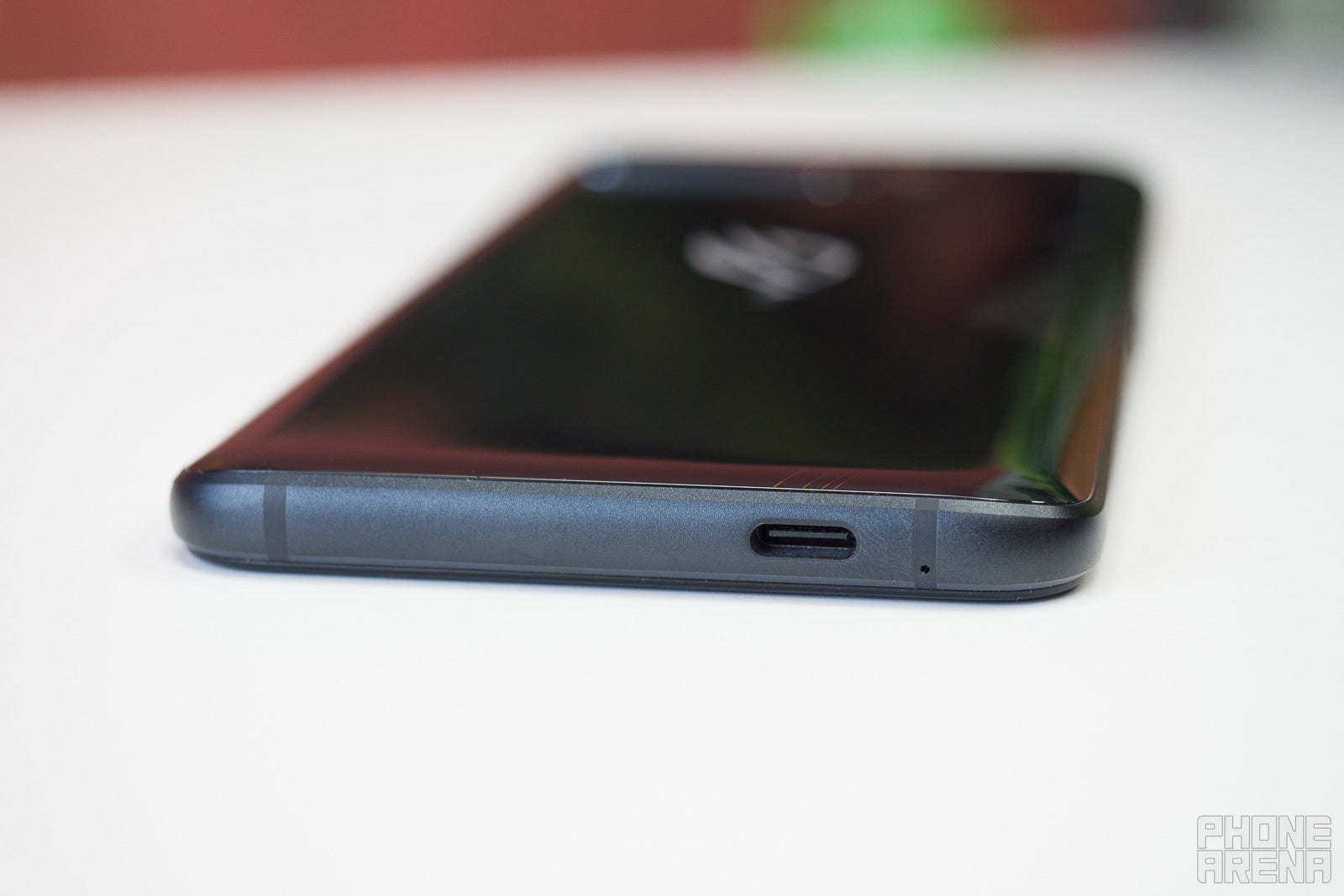 No 3.5 mm jack
ROG Phone 3 performance, software, gaming features
The ROG Phone 3 comes with Android 10 out of the box and — for the most part — the interface is a pretty clean-cut Android experience. There are no bucketloads of bells and whistles thrown in to completely transform (and bog down) the experience. Yes, there are a few themes and icon packs to go with the "gamer" aesthetic, but you can even choose a Classic look, which is just clean Android.
There are a few features on top — an elaborate PowerMaster app, which helps you keep your battery healthy over the long-term, a Mobile Manager to keep rampant apps and RAM usage in check, and the Armory Crate, which transforms turns the ROG Phone 3 into a small, Android-powered gaming console.
It is there that you will find all your games, processor overclocking settings, the RGB LED controls, and a slew of features geared towards gamers.
The shoulder triggers of the ROG Phone 3 can be fine-tuned to respond to the slightest of touches. You can also split the two buttons into two pairs, giving you a total of 4 "shoulder pads". Though, to be fair, that felt a bit cramped and harder for me to actually tap accurately.
You can record your gameplay or you can actually choose to just save your last 30 seconds of gameplay, in case you performed an incredible feat and it just so happens you weren't recording at the time. That's a pretty impressive feature, previously exclusive to consoles and PC platforms.
As for the performance — the ROG Phone 3 is powered by the Qualcomm Snapdragon 865+, which is kept cool by an elaborate vapor chamber and heat sink. The ROG Phone 3 is easily the fastest-performing Android of 2020. I couldn't throw a game or app at it to slow it down and it's worth noting that I experienced no connectivity issues either — even in spots in my apartment where other phones and tablets have failed.
ROG Phone 3 battery life
The ROG Phone 3 has a massive 6,000 mAh battery — that's more than some of the portable power packs you can buy at the local tech store. Needless to say, the handset can last you quite a while on a single charge. That all depends on how much you like to game and whether or not you like to use the Always-On screen feature and cranking the brightness of the RGB light up. But, even with heavy use, the phone lasted me a day easily.
There are elaborate battery options that help you keep that 6,000 mAh juicer healthy for longer, too. You can choose to hard-limit your phone charging to 80% or 90%. Keeping the battery away from that 100% on the regular will slow down the degrading process and, in turn, improve the length of its lifetime. Alternatively, you can "tell" the phone when you go to bed and when you wake up. It will then set up the nightly charge cycle to slow down once the phone hits 80% and slowly charge it to 100%, which is the healthier way of doing it.
Recommended Stories