IFA 2012: what to expect
22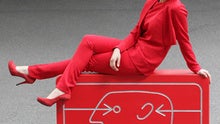 The 52nd installment of the Internationale Funkausstellung Berlin, better known as IFA, kicks off in just a week. Are you excited as much as we are? Well, you should be, in case you consider yourself a true tech geek. After all, the event will be of considerable proportions, as usual, with hundreds of companies from around the world showing off their latest and greatest products.
Smartphones and tablets we will see more than a few of as well, you know – new devices from Samsung, Sony, LG, and HTC are most likely going to be unveiled officially during the event, or even a day or two before it starts. Care to know what they are? Then just check out our list of smartphones and tablets that are expected to be shown off at IFA 2012. Starting with the usual suspect...
Samsung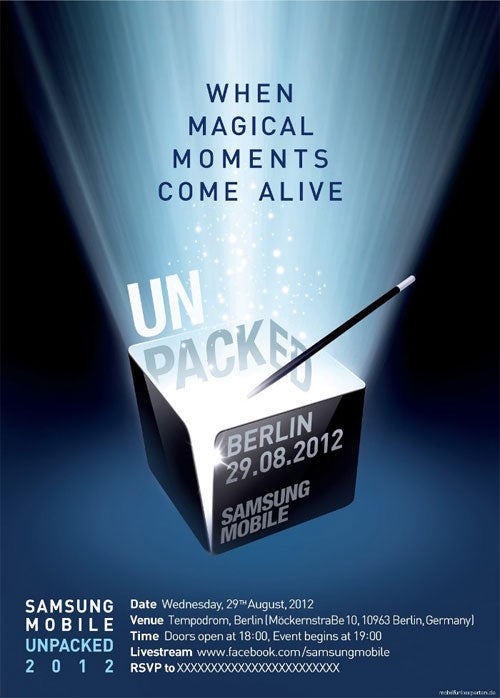 Samsung Galaxy Note II is expected to be announced on August 29
It is hard not to expect seeing the
Samsung Galaxy Note II
at IFA 2012, especially after
that teaser video was released
a few days ago. In fact, the Korean company will be hosting an
Unpacked press event on August 29
– two days prior to the expo's start, which is when the device will most likely be announced officially. As far as specs are concerned, the rumor mill has not managed to give us any solid, evidence-backed figures yet, but we are expecting the Samsung Galaxy Note II to be a 5.5-inch device with a quad-core Exynos processor and a camera of at least 8 megapixels. For more details, check out our
Samsung Galaxy Note II specs preview
.
Yet the Galaxy Note II will probably not be the only star at the Samsung booth. It is known that the company is working on a 11.8-inch tablet with a high-resolution display, and IFA 2012 seems like an ideal opportunity to show it off. Evidence suggesting that said tablet is real was
discovered in court filings
not long ago. The screen on the slate is expected to be of the PLS-LCD kind and to have a resolution of 2560 by 1600 pixels. Pretty neat, huh? As for the remainder of the rumored tablet's specs, nothing is certain yet, but the use of some cutting-edge Exynos silicon is not out of the question.
Next up on the list of supposedly upcoming Samsung devices is a 5.8-inch Galaxy media player powered by Android 4.0 Ice Cream Sandwich. The gizmo, which is
expected to look like this
, will have a dual-core processor, a qHD LCD screen, a pair of cameras, and built-in stereo speakers, according to rumors. Doesn't sound too bad, yet better wait and see whether this Samsung Galaxy player is real or not before putting any money aside for it. (
UPDATE:
The
Samsung Galaxy Player 5.8 was officially announced for Korea.
)
Last but not least, the mysterious
Samsung EK-GC100 was discovered in a WAP filing
a few days ago, sporting a screen with resolution of 1024 by 600 pixels. Not much is known about this device so far, yet who knows, perhaps Samsung might bring it over to IFA 2012 for all the geeks to check out.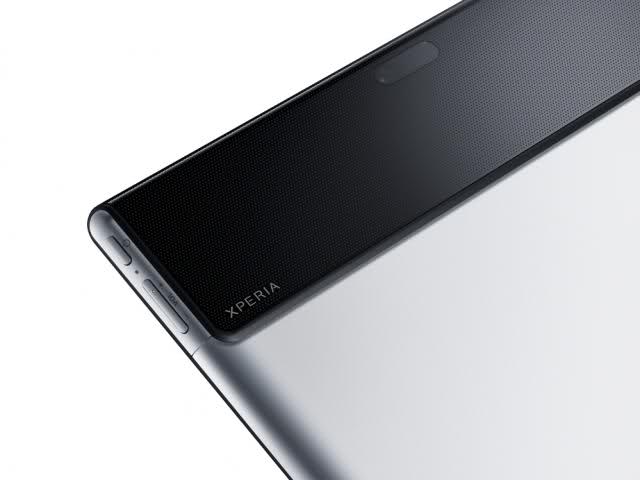 Sony Xperia tablet might be announced on August 29 event
Just like Samsung, Sony will be hosting a pre-IFA event of its own. It is scheduled for August 29, and we are expecting at least three new Android devices to be unveiled, with the most anticipated one being the
Sony Xperia T
. What makes it so hot, you ask? Well, not only that the smartphone is expected to come with a dual-core Snapdragon S4 chip and a high-res, 1280 by 720 pixel display, but its 13-megapixel
Exmor RS camera sensor
should be able to capture some
pretty good-looking photos
and HDR video.
Considerably further down the smartphone food chain is where the Sony Xperia J will reside. The handset, which is also expected to be announced at the aforementioned event, was recently taken for
a full-fledged preview
revealing its low- to mid-range nature. The 4-inch screen and out-of-the-box Ice Cream Sandwich are among its assets, but the rest of its specifications are anything but ordinary: 5-megapixel camera, humble single-core processor, and 512MB of RAM. Oh well, at least the Xperia J will come in pink too.
We cannot omit mentioning that a Sony Xperia tablet is also expected to be present on stage. If what has surfaced so far is to be trusted, the tablet will be powered by a Tegra 3 processor, the screen will have a resolution of 1280 by 800 pixels, and the camera on its back will snap photos at 8 megapixels. Interestingly, this rumored Xperia tablet will have the same wedge that is present on the
Sony Tablet S
, yet its thickest section will measure only 8.8 millimeters. The device's body is said to be made out of aluminum, which is always a good thing, as long as it doesn't
interfere with any of the tablet's radios
.
LG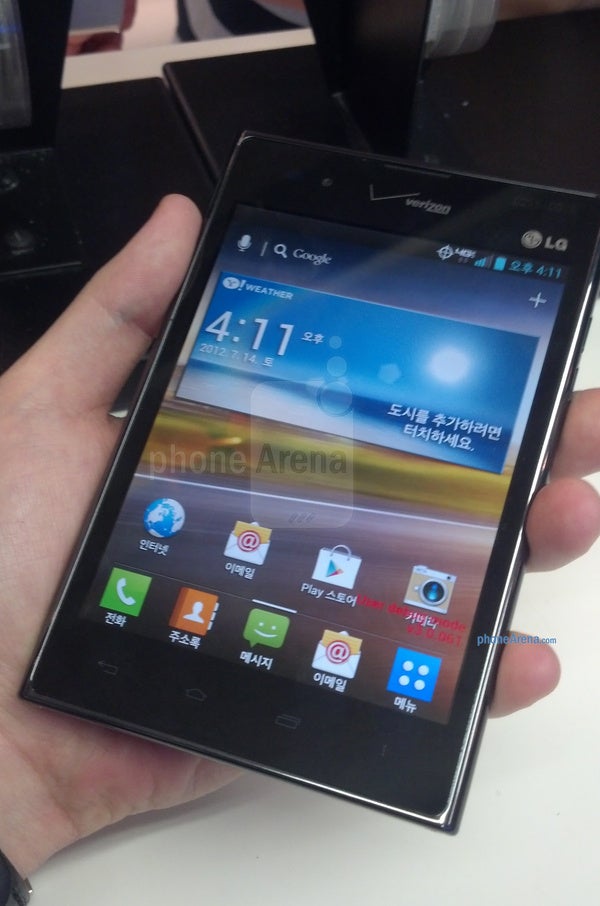 Verizon might soon announce the LG Intuition
Alongside its latest audio-visual offerings like home theater systems and TVs, LG might show off a new high-end smartphone too at IFA 2012. We know that the Korean company is
working on a beastly handset powered by a quad-core Snapdragon S4 Pro chip
, yet the rumor mill has been somewhat silent as to whether the device will make an appearance at the expo. In case it does, expect seeing a smartphone that is nothing short of awe-inspiring, with a 4.7-inch TrueHD screen, 2GB of RAM, LTE, and, of course, that mighty piece of silicon we just mentioned. The device might end up being called
LG Optimus G
, and could also be that LG Eclipse, which
Sprint and AT&T might get in October
. (
UPDATE:
The
LG Optimus G is already official
and will launch in Korea next month, followed by an international rollout in October or November.)
By the way, the IFA event doesn't tend have that big of a focus on the U.S. smartphone market, yet an official unveiling of the
LG Intuition for Verizon
is not out of the question. The device is said to be Big Red's variant of the LG Optimus Vu, with a 5-inch display and a stylus included in the set. Also, let us not forget that a
LG Spectrum 2 could be on Verizon's agenda
, so its unveiling might be scheduled for some time during the event.
UPDATE:
Here is what the
LG Spectrum 2 is expected to look like
.
HTC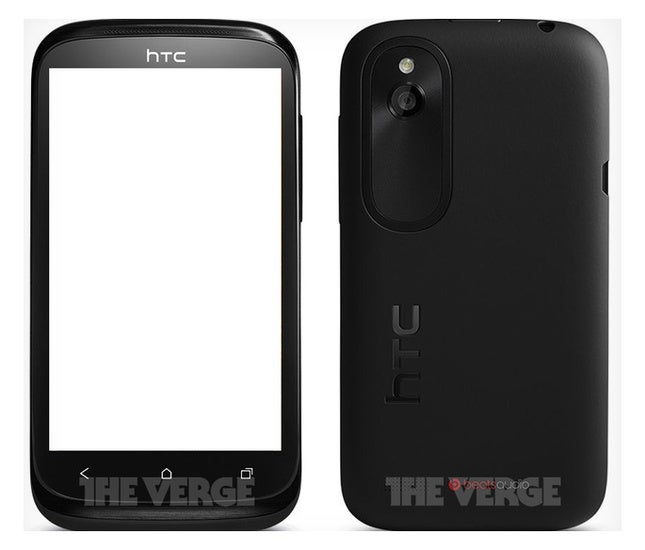 Will the HTC Proto be unveiled at IFA 2012?
Yes, HTC will be at IFA 2012 as well, yet we don't really know what the Taiwanese company has in stock for us. If the planets alight the right way, however, we might be introduced to more than a few new Android handsets. We've been hearing for a long time that
HTC is working on a 5-inch flagship smartphone
, with a 1080p touchscreen and a Snapdragon S4 Pro chip ticking inside. Furthermore, rumors are circulating about a possible
HTC One X successor with a faster processor
, which is supposedly set to launch in October. And if that is not enough, an
alleged photo of the HTC Proto
, also
referred to as the HTC Desire X
, is making the rounds, suggesting that the handset might be almost ready for prime time.
UPDATE:
HTC appears to have a new tablet
in stock as well, and it might very well be announced during IFA 2012.
Photo of Miss IFA 2012 courtesy of Messe Berlin GmbH via Flickr
Recommended Stories