Is HTC working on a 5-inch flagship smartphone?
92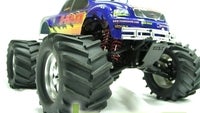 The
HTC Proto is not the only smartphone
that the Taiwanese manufacturer is rumored to be working on. According to
DigiTimes
, a
5-inch HTC flagship handset is being prepared
for a launch later this year, supposedly in September or October. The device is said to be equipped with a high-resolution display
–
1794 by 1080 pixels, to be exact. We are guessing that if such a panel exists, its exact resolution would be 1920 by 1080 pixels, and the virtual Android buttons would make up for the missing 126 rows.
Now, this isn't the first time we hear about HTC working on a handset with such specs. Back in April, a leaked Verizon roadmap hinted that HTC was working on a 5-inch, 1080p smartphone. Furthermore, a
mysterious HTC device with a 1080p screen
and a Snapdragon S4 Pro processor was revealed on the GLBenchmark web site less than a month ago. Again, that beast of a smartphone was said to be bound for Verizon.
Could the pieces of the puzzle be slowly coming together? Is HTC really going to launch a 5-inch flagship this fall? It is all rumors and speculations for now, but if the company really has such a device on its agenda, it will definitely be facing some serious competition. Currently, the 5-inch market is dominated by Samsung with its 5.3-inch
Galaxy Note
, not to mention that a successor
–
the
Galaxy Note II
, is to be
announced later this month
. On the other hand, if that HTC 5-incher really exists and if its specs are as mindblowing as it is rumored, we might be looking at a worthy competitor to Samsung's "phablet" offerings.
Recommended Stories