Pictures of Verizon's LG Spectrum 2 leak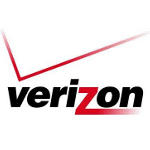 Pictures of the
LG Spectrum 2
have leaked, and shows the device with
three different accessories
. One image shows the device in a car mount while another shows the LG Spectrum 2 snuggled in a desktop dock. The third and final shot shows the phone inside a case that has a kickstand on the back. Last month, the phone
appeared on the CelleBrite system
that carriers use to transfer information, like your contacts list, from one phone to another. A phone often appears on the machine when a launch is coming up.
which has 2GB of RAM aboard
and while it would be great for Big Red customers to have another phone with 2GB of RAM, odds favor the LG Spectrum 2 launching with the 1GB of RAM instead.
We don't know when this unit will be launched or how much Verizon will charge, but it might end up competing with the LG Intuition which is the phablet known elsewhere as the LG Optimus Vu. With both models similarly spec'd, Verizon customers will have to decide if a square-like 4:3 aspect ratio bothers them, or if that .3 inch difference in display size is all that important.
source:
Engadget