Google improves Maps for iOS with redesigned widgets, descriptions of places
2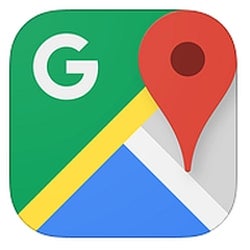 It's been less than a week since
Google released a new version of Maps for Android
devices and now iOS users are getting the same treatment, though the changes included in the update aren't the same.
According to Google, the latest version of Maps brings new iOS 10 features like redesigned widgets for "Nearby Transit" and "Travel Times." However, don't expect these widgets to be different than the old ones, since they've only been updated to fit the new iOS 10 theme.
Furthermore, the search giant confirmed its iOS application now allows users to see descriptions of places including features, atmosphere, and amenities. A bung of new information that wasn't available before, but it's now just a tap away.
One other new feature included in the update is the ability to upload photos along with review of places. Believe it or not, this option wasn't available in a previous version of Maps, so iOS users will now be able to add photos with their reviews.
Last but not least, a plethora of bug fixes have been implemented too, though no additional details have been provided.
Keep in mind that depending on your location some of the features Google Maps for iOS promises to offer might not be available.