Google updates Maps for Android with Google Calendar integration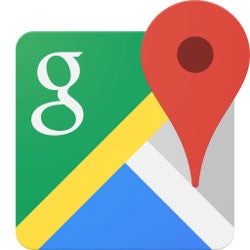 If you're rocking an Android smartphone, you'll be pleased to know that Google released a new update for the Maps application, which makes it easier to see the location of the events you already have scheduled in your Calendar.
The new
Maps app for Android
features Google Calendar integration, which means that whenever you're getting subway directions to a birthday party or head to a friend's house, you will be able to easily access your events directly from the map.
In order to benefit from the new feature, you have to enter the address in the "Where" box when you created an event in Google Calendar. Also, you should be signed into both Maps and Calendar application for the new feature to work.
Another worthy improvement added by Google is related to Gmail. Basically, when Android users receive confirmation emails for hotel, flight or restaurant reservations in Gmail, the information will now be shown in Maps as well. Just like other events, these reservations will be listed under the "Upcoming" tab.
And last but not least, you can now see the address of some of your contacts directly in Maps. Obviously, you will have to enter their address in the Contacts menu before their location will be shown on the map.
The new version of Google Maps for Android allows users to manage their personal content using the new manager under the Settings tab.