FAA makes it illegal to use the Samsung Galaxy Note 7 on planes
89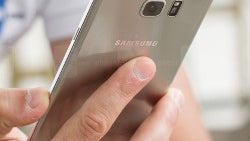 The Federal Aviation Administration (FAA) flirted with the idea of
banning the Galaxy Note 7
from flights, but until recently the institution limited its messages to strong warnings against using the phablet during flights.
Now that a Consumer Product Safety Commission (CPSC) issued
an official recall
for the Samsung Galaxy Note 7 a few days ago, the FAA has issued its own statement that contains some general guidance to airlines about the rules for carrying recalled or defective lithium devices on board planes as cargo or in carry-on luggage.
The bottom line is FAA says that its regulations prohibit air cargo shipments of recalled or defective lithium battery-powered devices. Also, those who do come with one such device on board, may not turn on or charge it. They should protect the device from accidental activation, so disabling features like alarm clocks is mandatory.
It's absolutely forbidden to pack your Samsung Galaxy Note 7 in checked luggage. The FAA's statement published this weekend advises airlines to make these new guidelines known to their passengers to avoid unpleasant situations.
"The SAFO urges the airlines: to ensure that cargo and passenger processing employees, and those responsible for cabin safety, are aware of the rules; to ensure that cargo customers are aware of the rules; and to include information and guidance on their websites about damaged or recalled lithium batteries and devices."
Samsung announced yesterday that the first Galaxy Note 7 replacement units will arrive in the US no later than September 21. If you haven't yet taken advantage of the exchange program, you should do that as fast as possible. In the meantime, since you've been warned many times,
including by Samsung
, you might want to power down your Galaxy Note 7.