CES 2015: all new smartphones
25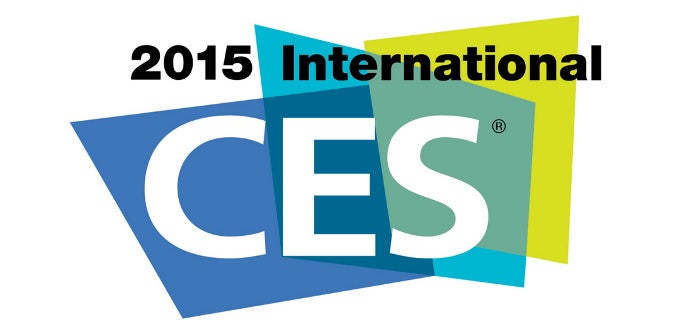 CES 2015 is off to a traditionally hot start: the show is open for the next few days, but the biggest announcements are happening in the first day when some of the mobile industry's most powerful executives gather in Las Vegas to share their plans for the year.
What we care deeply about is one type of devices in particular: smartphones. Luckily, we have LG, Lenovo, Samsung, Sony, Asus, and many others showcase new handsets at the Consumer Electronics Show, so variety and abundance of novelty is a must.
What's interesting about the announcements this year, though, is that they are a sign of a bigger change that one can sense coming over the next few years. The wind of change is quickly bringing us futuristic technologies and the flexible screen of the LG G Flex 2 is one brilliant example of the type of innovation we'll see soon. We're also seeing affordable devices picking up a lot of the marquee features of pricier phones. All good things for the consumer. See all those exciting CES 2015 new smartphone announcements right below to get a taste of the future.
LG G Flex 2
Price: N/A
Release date: Q1 2015
The LG G Flex 2 is the first big announcement to come out of CES 2015: after testing the waters with futuristic curved phones in 2014, LG has taken the experiment and concepts to reality with a well-thought out mass-market gadget, the G Flex 2.
After the gigantiasus c, 6-inch original G Flex, LG has taken a more moderate approach and claims to have found the optimal size for the G Flex 2: it's a 5.5" display. The signature features include the same, 700R (700mm) curvature, plastic OLED display with a 1080p resolution, the new octa-ocre 64-bit Snapdragon 810 system chip, scratch self-healing back cover, and quick charge technology. What's not to like?
Price: N/A
Release date: N/A
The HTC Desire 826 has the honor of being the first in the series to run Android 5.0 Lollipop out of the box (obviously customized with Sense UI). The new Desire sports a 5.5-inch display with 1080 x 1920 pixels, and is powered by a 64-bit, octa-core Snapdragon 615 processor. It's got LTE connectivity, a 13 MP rear camera, and a 4 MP UltraPixel camera on the front, while benefiting from the Desire EYE suite of camera features. 2 GB of RAM, 16 GB of expandable internal memory, and a 2600 mAh battery are also on the specs sheet.
Asus Zenfone 2
Price: $250 (4GB RAM model) / $200 (2GB RAM model)
Release date: March 2015
Asus is focusing on a single Zenfone 2 that will come in two versions, the most notable difference between the two being that one of them will offer the whopping 4GB of RAM, while the other will stick with "just" 2 gigs. Asus is sticking with Intel once again, and has opted for an LTE-enabled, 64-bit Intel Atom Z3580 processor with four cores that can reach frequencies of up to 2.33GHz, and a PowerVR G6430 GPU with OpenGL 3.0 support. The Zenfone 2 comes with a Gorilla Glass 3-protected, 5.5-inch device with a resolution of 1080 x 1920 pixels.
Asus Zenfone Zoom
Price: $400
Release date: Q2 2015
With 3x optical zoom, the Asus Zenfone Zoom manages to stay fairly compact. It comes with a hearty 5.5" 1080p IPS-LCD display with 400 nits of peak brightness, a 64-bit quad-core Atom processor, and a 3000 mAh battery. The selfie phenomenon is taken care of by a 5 MP wide-angle front camera.
Lenovo Vibe X2 Pro
Price: $500
Release date: April 2015
Besides the design of the Lenovo Vibe X2 Pro, the other noteworthy thing to stand out from our cursory look is its iridescent 5.3-inch FHD IPS display. Running the latest VIBE 2.0 user interface, it's a minimalist experience that primarily features a personalized lock screen, Instant On camera, elegant transparent icons, and much more. Certainly, the interface has a slick new appeal, but it's still running on top of Android 4.4 KitKat. Powering this bundle of joy is an octa-core 1.5GHz 64-bit Qualcomm Snapdragon 615 processor with 2GB of RAM.
Lenovo P90
Price: $370
Release date: February 2015
The Lenovo Vibe X2 Pro might be device for the lighthearted folks who take pride is snapping selfies of themselves, but the Lenovo P90 is on the complete opposite end of the spectrum. Rather, it's the mobile professional's type of smartphone, as it's meant to be one serious workhorse that's going to be long-lasting while on the road. In reaching that, the Lenovo P90 is hoping that its Goliath sized 4000 mAh battery will be ready to tackle the challenge that sometimes makes other smartphones fall short in making them true work horses.
Price: $200
Release date: January 9
The ZTE Grand X Max+ is a 6-inch phone with a 720 x 1280 pixels of resolution, a Snapdragon 400 system chip, 2GB of RAM, 16 GB of storage, and a 13 MP rear camera out of the box. In addition, we get a 5 MP selfie camera at the front, and Android 4.4.4 KitKat as standard. In the US, the Grand X Max+ will be available starting January 9, for $200 from the prepaid carrier, Cricket Wireless.
Price: $250
Release date: Q1 2015
The Kodak phone is a respectable, upper mid-range device, with a manageable, 5-inch display (720 x 1280 pixels, 294 ppi), an octa-core MediaTek MT6592 processor, 1GB of RAM, 8GB of microSD-expandable internal storage, and a set of 5MP/13MP cameras at the front and back, respectively. The device showcased at the CES floors ran Android 4.4 KitKat, but Kodak is promising an upgrade to Android 5.0 Lollipop later in the year. Speaking of Android, don't expect a stock-looking interface. Rather, Kodak and Bullitt have created a pretty simplistic UI that is obviously aimed at newcomers to smartphones, and has also included a separate (supposedly easier-to-use) app store alongside the Google Play Store.
Price: N/A
Release date: N/A
Three new phones were introduced under the Alcatel POP 2 name: the Pop 2 5 Premium along with a regular Pop 2 5 version, the Pop 2 4.5, and the Pop 2 4, where the last number represents the screen size. The Alcatel POP 2 5 features a 5" 720p display, it is powered by a 64-bit quad-core 1.2GHz Snapdragon 410 CPU, and runs Android 5.0. The other two are powered by Android 4.4 KitKat: the 4.5 comes with a 4.5" 480 x 854-pixel screen and a 1.2GHz Snapdragon 410, while the POP 2 4 comes with a 4" screen with a resolution of 480 x 800 and again the Snapdragon 410.
Archos 50 Diamond
Price: N/A
Release date: N/A
The star of the humble Archos 2015 lineup is the Archos 50 Diamond, a device with a 5-inch, 1080p display, Snapdragon 615 system chip, 2 gigs of RAM, 16GB of internal storage, a 16-megapixel rear camera and 8-megapixel front camera, dual SIM connectivity, 4G LTE, and a 2700mAh battery.
Archos Helium series
Prices: N/A
Release date: N/A
The whole new Helium trio from Archos comes with dual SIM card support. Then, the differences kick in.
The Archos 45b Helium 4G sports a 4.5" 480 x 854-pixel display, the Snapdragon 410 system chip, a paltry 512MB of RAM, and 4GB of internal storage (with microSD card slot). The Archos 50b Helium 4G is a higher-end affair with a 5" 720p display, 1 gig of RAM, and 8GB of internal storage. Finally, the Archos 50c Helium comes with no 4G connectivity (it only has 3G) and a MediaTek MT6732M chip.
Alcatel PIXI 3 series
Price: N/A
Release date: N/A
The PIXI 3 smartphones will come in 4 different sizes – 3.5", 4", 4.5", and 5", and all of them will be compatible with 3 different operating systems to install – Firefox, Windows Phone, and Android. Don't get too excited: this is a choice for carriers, while the end user will likely just see those running Android only and with no other fancy options. We're yet to see how this works out, but this OS neutrality from none other but Alcatel is an interesting concept. Keep in mind that all of these upcoming devices are affordable, and not really power-lifters when it comes to specs.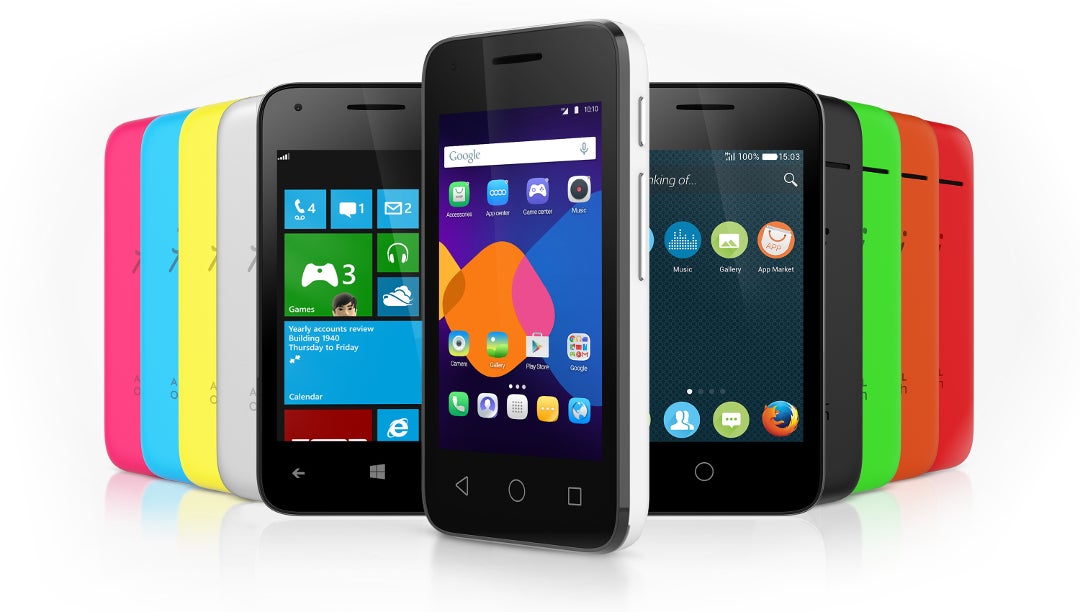 Nokia 215
While it's not a true smartphone (far from it), the Nokia 215 does bring a few smart features that granted it a place in this list. At a full off-contract price of $29, the Nokia 215 is a traditional candybar phone with buttons, but what it stands out with is support for Facebook Messenger and a truly long-lasting battery. The Nokia 215 comes with a 2.4" display with a resolution of 240 x 320 pixels (keep in mind that it's not a touchscreen). Along with Facebook, you can also use Twitter and MSN Weather on it, and the 215 also features the Opera Mini browser with Bing search. This might not seem like much, but you ought to put this in the context of the cheap price of the phone.