Lenovo Vibe X2 Pro hands-on
5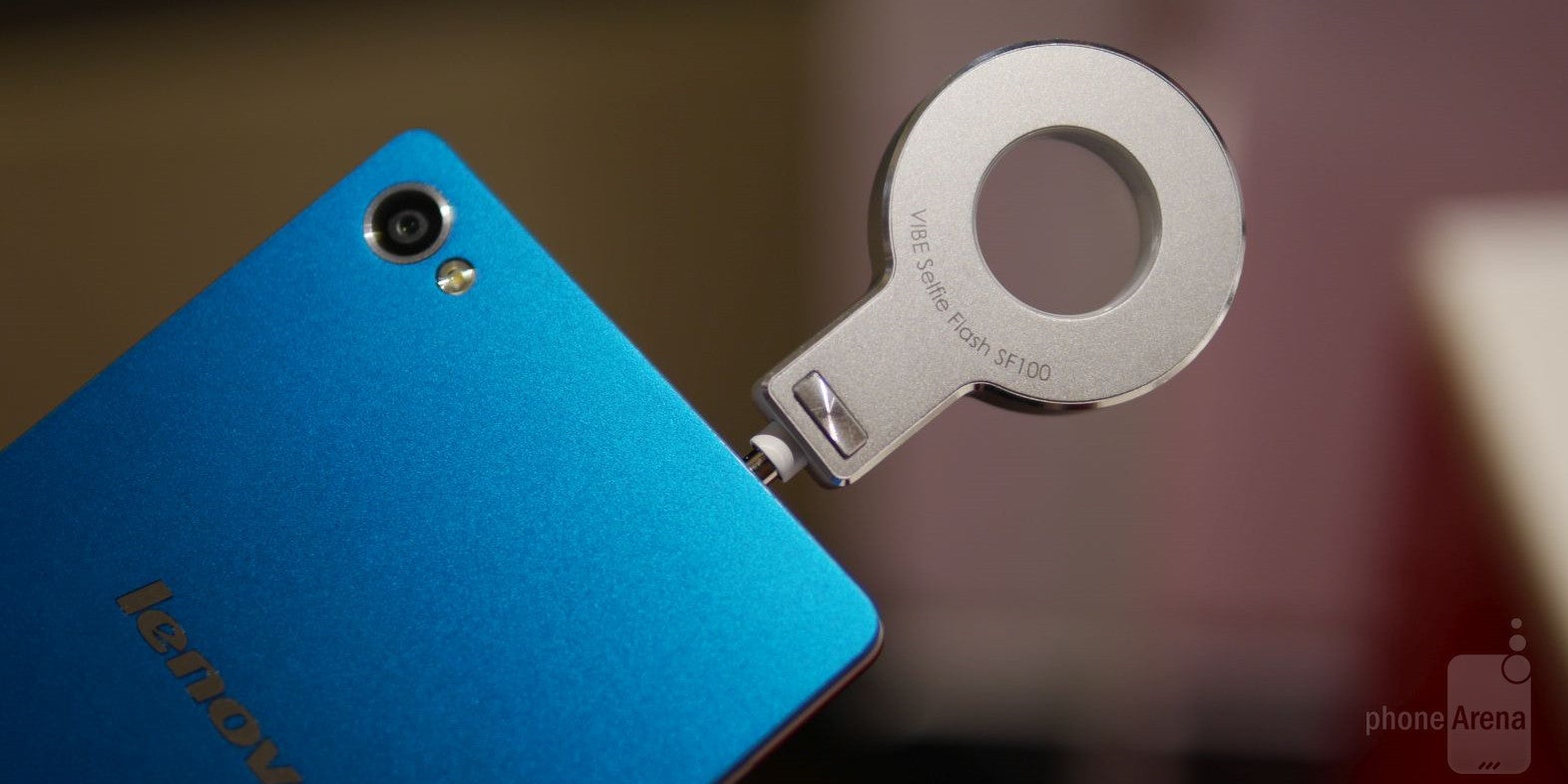 Lenovo's penetration in the US smartphone market is still for the most part, largely non-existent. Overseas, on the other hand, it's a strange tale as the company has considerable presence. Just in time for CES, the Lenovo Vibe X2 Pro is the Vibe X2 from not too long ago, but reborn in a new package that exudes this fun aura fit for any selfie-loving user. Call it a fun and lively smartphone from the maker, the Vibe X2 Pro doesn't disappoint with its attractive design and the notable optional piece of accessory to make those selfies look even better.
Design
Following in the footsteps of its sibling, the Lenovo Vibe X2 Pro is a rectangular shaped, hard-lined designed smartphone that's constructed out of lightweight metal. What's particularly telling, though, is the sandwiched colors it's sporting – something that's an undoubtedly different approach, but one that meshes well in the end. The particular unit we're able to get our hands on, a pre-production one of course, sandwiches together the colors black, red, white, and metallic blue.
Holding the thing, we're impressed by how solid feeling it feels – plus, the weight is also equally compelling. The hard-lined design might not appeal to everyone, but we feel that it's the perfect choice for this fun and lively looking smartphone. It's not all the time we're wowed by the stuff from Lenovo's camp, especially its smartphone portfolio, but this surely has the goods to propel it over many other things.
Display
Besides the design of the Lenovo Vibe X2 Pro, the other noteworthy thing to stand out from our cursory look is its iridescent 5.3-inch FHD IPS display. Yes, it's an IPS panel here, but it's something that can easily be mistaken for an AMOLED – that's because of its saturated colors. It absolutely captures our attention, and much like AMOLED, this IPS-based display exhibits wide viewing angles that doesn't distort. Needless to say, the specs aren't anything ground breaking or anything like that, but it nevertheless has the highlighting goods to keep our attention.
Interface
Running the latest VIBE 2.0 user interface, it's a minimalist experience that primarily features a personalized lock screen, Instant On camera, elegant transparent icons, and much more. Certainly, the interface has a slick new appeal, but it's still running on top of Android 4.4 KitKat, which doesn't say much considering that Android 5.0 Lollipop has been available for some time now. Naturally, we're eager to see this one upgraded as soon as possible, but at the very least, it's a simple UI that doesn't bear too many redundancies that can complicate the experience.
Processor and Memory
Powering this bundle of joy is an octa-core 1.5GHz 64-bit Qualcomm Snapdragon 615 processor with 2GB of RAM. This tandem, not surprisingly, delivers an astoundingly responsive performance with normal, basic tasks. We're unable to try and test out its limits with more intensive things, but we're really hoping that it's equipped for the task at hand. Well, at least we can say that there's that buttery flow when navigating around its homescreen.
Stuffed with 32GB of internal storage, that's more than plentiful for almost anyone, but if that's still not enough, it can be supplemented by its included microSD card slot.
Camera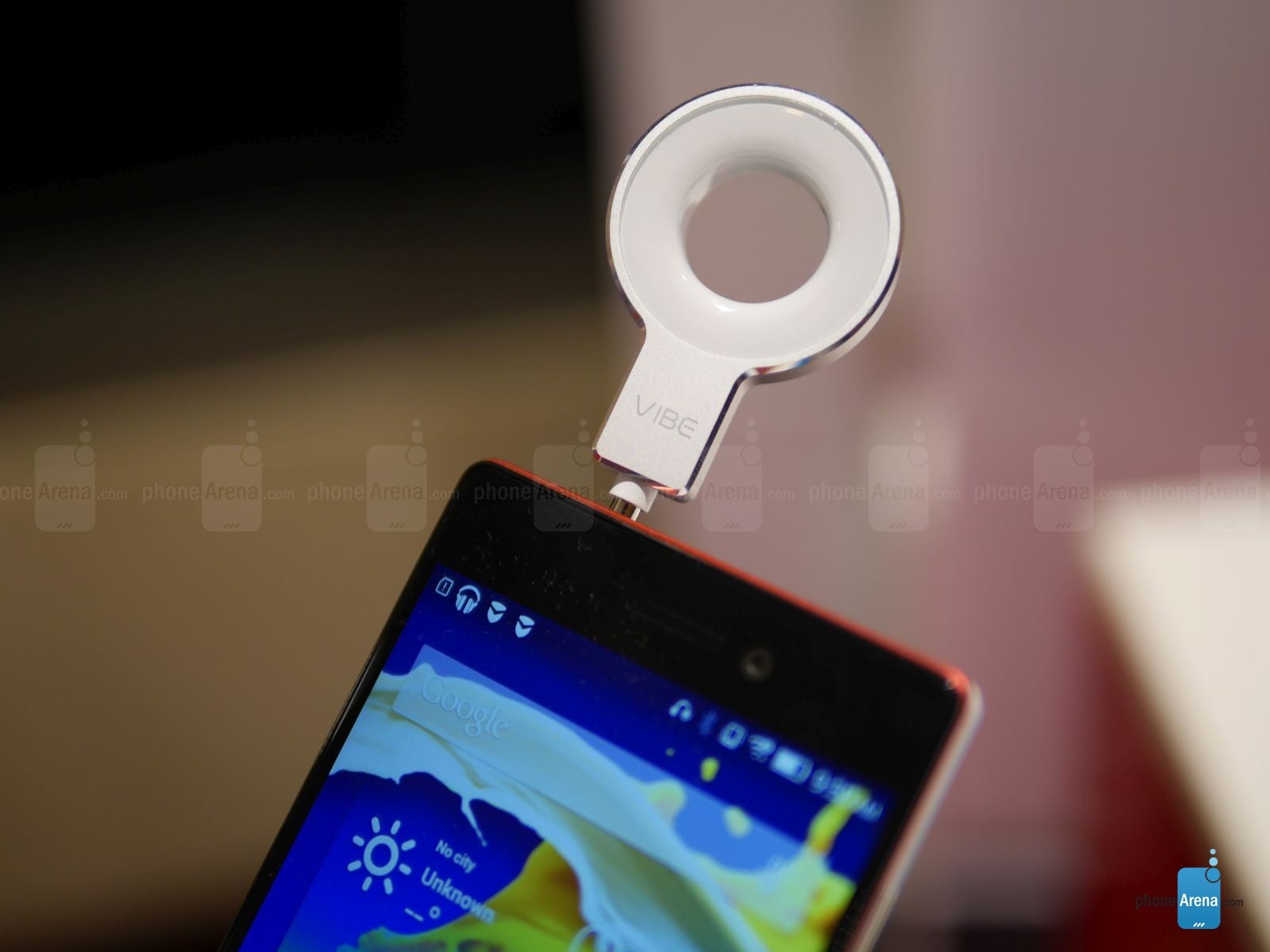 It's all about taking photos with the Lenovo Vibe X2 Pro, mainly because it's sporting 13-megapixel front and rear cameras. For the former, that's especially intriguing considering very few phones push the threshold in the area, but this one clearly makes its intentions about taking the perfect selfie.
In obtaining that, the folks from Lenovo offers the optional Lenovo VIBE Xtension Selfie Flash – a ring shaped flash that pops into the headphone jack of the phone. Comprised out of 8 diffused LEDs, it's meant to provide a neutral source of lighting for all of your shots – both standard ones taken by the rear camera, and ones from the front as well. In testing it out, it seems to do a better job of casting an even tone with selfies, so we're really hopeful that the final product churns out even better results.
Expectations
As much as we're excited about this lively one, it's only going to be made available overseas – so the chances of it arriving here stateside are slim to none. Despite that, the Lenovo Vibe X2 Pro is a testament that the company can deliver outstanding smartphones that blend fun and style in one neat package. And at the same time, it's pretty cool that they've gone in a different direction when it comes to tackling selfies.