Best mid range affordable flagship phones in 2020
We may earn a commission if you make a purchase from the links on this page.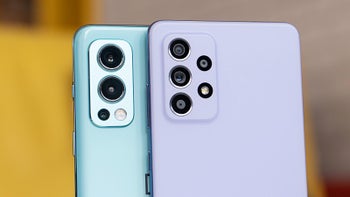 These days, you can get a phone with a flagship-grade look, feel and even performance for just about $400 to $600. And since this trend has been taking over in the last couple of years, many people would just call these phones "affordable flagships".
The price on these phones has fluctuated a bit, but generally has hovered around these prices, and considering the quick astronomical growth of phones from
Apple
,
Samsung
and even
Huawei
, these phones look like an even better value for the money today.
Unlike proper flagship phones, affordable ones usually have to make a compromise or two to achieve the lower price. It's up to you to decide which things you're comfortable missing out on and which are must-haves for you.
How to buy the best mid range smartphone for you
Generally, smartphones have four main aspects:
Build quality
Performance
Camera
Battery life
Even the best mid range phones can't deliver top results in all four, so you have to prioritize. If you take a ton of photos, then go for the mid range phone with the best camera. If you game on your phone a lot or use heavy apps, performance and battery life is what you should focus on. And if you don't use your phone much but want something that looks and feels nice then go for the fanciest one.
No matter what your preference is, here is what you can expect to find in a mid range phone:
What should I look for in a mid range smartphone?
Here are some common specs for mid-range phones:
Full HD+ 1080p OLED display
Snapdragon 600 or 700 series system chip
6-8 GB of RAM
64-128GB of storage
3000-4000mAh battery
At least two rear cameras (not counting depth sensors)
If your mid range phone of choice delivers more than these specs than you're getting excellent value.
While not all of these phones are available on US carriers, most will be compatible with at least T-Mobile and AT&T, and are readily available via retailers like Amazon or B&H.
Best mid range cell phones, a summarized list:
OnePlus 7T
While it's technically outside of our established price range,
OnePlus
remains our top choice for the best mid range Android phone.
The
OnePlus 7T
has a 90Hz display just like the Pro version and a triple camera setup as well, which means the only difference is the curved-edge display and the pop-up camera. For many user those are actually advantages,
The 7T remains true to the OnePlus fundamentals: extremely zippy performance thanks to the Snapdragon 855+ chip under the hood, the clean, clutter-free experience and the improved camera quality. Add to that an impressive battery life, flagship-grade design and super fast charging, and the OnePlus remains the best option for most buyers that don't want to spend $800+ on a flagship.
Google Pixel 4a
This year's budget Pixel is an even better deal than the Pixel 3a. The one-size-one-color-fits all
Pixel 4a
comes at just $350 and although it still has only one main camera, it manages to outdo most other phones when it comes to picture quality.
Google
makes a few compromises to get the 4a to be so affordable: first and foremost the 4a is made of plastic and doesn't quite have the solid build quality of a modern flagship. We already mentioned the single camera and to add to the list, the chip isn't as powerful as the ones some of the other phones here have. At least the phone looks nice with its hole-punch display, a big improvement over the Pixel 3a.
Besides the Google Camera magic this phone relies on to make its mark, the overall software support is another ace up its sleeve. You'll get at least 3 years of software updates and a bunch of features exclusive to Google's own phones.
Samsung Galaxy A71
Samsung's refresh of the
Galaxy A70
takes the model even closer to its flagship cousins but keeps the price about half of theirs. The design and feel of the
Galaxy A71
is very close to that of the S20 series and its capabilities are not far behind. You still get a gorgeous AMOLED display, four cameras on the back, including macro lens and ultra-wide lenses and the distinct hole for the front-facing camera.
The battery of the A71 exceeds expectations with a 4,500mAh capacity and the phone even supports 25W super-fast charging. For its price, the Galaxy A71 is undoubtedly the best Samsung mid range phone.
When the
iPhone 11
generation was released, the iPhone XR wasn't discontinued but instead got a price reduction. That made it a great mid range option for those looking to join Apple's ecosystem or people that have held onto their old iPhones for a while. It has Apple's secure and convenient Face ID, performance smoother than most other phones on this list and decent battery life.
The only thing you'll be missing is the camera's Night mode but that's not such a major loss. If your budget is capped at $600 and you have to be on iOS, the iPhone XR is the clear choice.
Xiaomi Mi 10T Pro
Once again, Xiaomi is proving that it can cram a bunch of premium features in a phone and still sell it at an affordable price. Yes, it will be a challenge to get it in the US, but this phone deserves to be on any "affordable flagship" list. For starters, it has Qualcomm's Snapdragon 865 chip, something no other Android phone on the list can brag about. The chip is meant to give you all the FPS you can get and show them on the phone's 144Hz display. Yes, the display is an LCD one, probably the phone's biggest drawback.
And if you think that display will drain the battery rather quickly, think again. The Mi 10T Pro comes with a 5,000mAh battery, more than enough to get you throw many hours of gaming.
The camera array is nothing to frown upon, either. The main sensor is a 108MP just like on the Mi 10 Pro, and is paired with an ultra-wide-angle one and a macro lens mostly for numbers' sake.