Best iPhone 6 Plus alternatives: do you Note?
34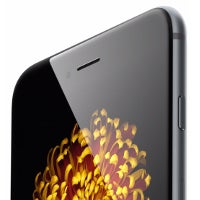 Along with the new iPhone 6 with 4.7" display, Apple also revealed an even larger version of its newest smartphone - the iPhone 6 Plus. The Plus variation comes with a massive, 5.5" display, and as you can imagine, it's Apple's take on the phablet market. So you might have found that you actually like the idea of buying a phablet, but for some reason, Apple's entrant in this super-sized market doesn't really sound like your cup of tea. Well, good news is you're in luck, because there are some pretty nice offerings out there that will be able to deliver you a more than satisfying phablet experience.
Without futher ado, let's explore the best alternatives to the iPhone 6 Plus we can think of right now...
Samsung Galaxy Note 4
Coming out on October 10, the Samsung Galaxy Note 4 will be the latest installment in the series that actually initiated the phablet category. Since the first Note, Samsung has been leading the space with its S Pen-enabled monsters, and the Note 4 is really a worthy successor to that line of successful devices. A 5.7" QHD display, coupled with the next-gen Snapdragon 805 SoC and a best-in-class camera, the Note 4 really has a lot to offer to the individual seeking a very versatile smartphone that can offer a ton of features and great stylus integration.
Samsung Galaxy Note Edge
Similarly, the Galaxy Note Edge comes with all of the Note 4's goodies, plus an innovative extra feature: a curved Edge screen that can display various types of information, such as notifications, news, weather, and more. The Note Edge also has the signature S Pen stylus, and is expected to arrive on the market sometime in October.
Samsung Galaxy Note 3
Samsung's last-year Note, the Note 3, is still a great device that packs quite a lot of punch. It comes with the Snapdragon 800 chipset, plus the screen is still very large, at 5.7". Overall, it's a great all-around performer, which can now also be found at a slightly more affordable price, having been around for quite a while.
LG G3
LG's current flagship smartphone has the huge display size of 5.5 inches, which makes it perfectly competitive with the Apple iPhone 6 Plus. However, LG's handset differentiates with a thin-bezel design that makes its G3 look significantly smaller than the iPhone 6 Plus. Well, it's also thicker, but you know, you can't have it all. Needless to say, the G3 is a very versatile piece of machinery that comes with tons of functionality right out of the box. A great Android alternative to the iPhone 6 Plus.
Huawei Ascend Mate 7
And here comes the Ascend Mate 7 - a massive, 6" beast with top-notch specs and a touch fingerprint scanner of its own. Of course, it runs Android 4.4, but Huawei throws in its EMUI 3 interface, which looks suspiciously similar to a cross between MIUI and iOS, with a touch of Android L. Well, all joking aside, the Ascend Mate 7 shapes up as a pretty solid offering for phablet lovers. Just wait until it comes out... which should happen until the end of the year.
Nokia Lumia 1520
Well, let's we put a Windows Phone phablet in the list, shall we? The Lumia 1520 and its 6" display seem up to the task. The hardware may be a bit last-year, but Windows Phone is very well optimized, so we have no doubts that the Lumia 1520 and its capable camera will do a great job as an iPhone 6 Plus alternative. The only thing one should consider before going the Windows Phone's way is the app gap.