Best Chinese Android tablets (2014 edition)
24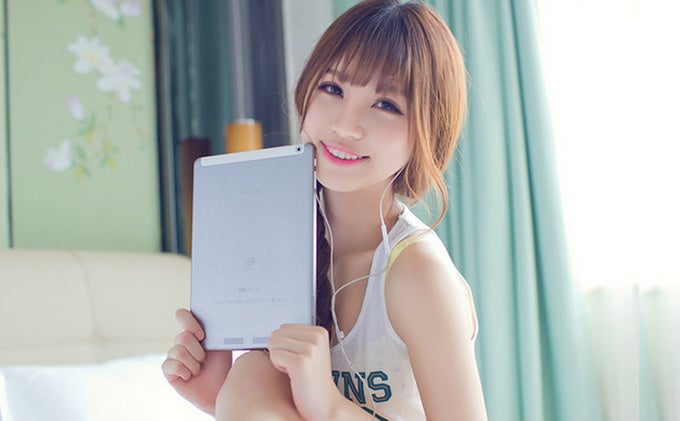 After taking a look at the fascinating world of China-made Android smartphones, where we found some true gems - devices of remarkable quality and surprisingly affordable price, it's time we examined the realm of tablets manufactured in the factories of Foxconn and other Chinese vendors.
The tablet market has been undergoing a shocking decline this year - after a few years of booming growth and optimism, it seems that people are not rushing to buy new tablets. For manufacturers, it's a tough climate with smaller margins, but still a fierce competition. A lot of that comes from China, where you can get a very decent tablet with cellular connectivity for often half the price of a similar offer from the well-established brands.
In China you can get a decent tablet with cellular connectivity at a remarkable price
Naturally, this comes with its risks - support and guarantees for those products are limited outside Asia, and buying one feels like a leap of faith. It does not have to be that brusque of an experience, and that's why we've summed up the best tablet offers to help you pick through the myriads offered out there. With no further ado, here are the best Chinese Android tablets for 2014.
#10: Onda V975M
Price: $200
The Onda V975M is not among the newest offerings, but it stands out with its affordable price - even more affordable than your usual Chinese tablet, yet it still packs a very sharp display, and a decently powerful chip.
#9: iFive mini 3
Price: $220
The iFive mini 3 comes from a company that just loves to use chicks for its marketing. We won't dig into finding exorbitant consequences for the human race, but rather focus on the product itself - a well-designed tablet.
#8: Pipo T9
Price: $240
The Pipo T9 is not the prettiest in this listing, but it compensates with its bang for the buck - a full-sized tablet equipped with cellular connectivity for just $220.
#7: Cube Talk 9X
Price: $210
The Cube Talk 9X is a sleek, black slate that also features 3G cellular connectivity at an outstanding price. This time around, we have the MediaTek, MT8392 chip running the show.
#6: Lenovo S8
Price: $180
The Lenovo S8 brings its brand name as a reassurance in this otherwise solid-looking tablet.
#5: Teclast X98
Price: $200
This full-sized iPad Air clone is not ashamed to copy Apple's creation even in the actual name, but its less than half its price.
A 3G tablet for $120? Sounds impossible, but it actually is a reality in the eHear MQ8.
iFive Air is an attempt at taking the best of the iPad design and bringing it in the land of Android, with a China-inspired affordable price tag.
The Onda V989 stands out with one thing among the rest - guaranteed update to Android 5.0 Lollipop in December. And if we don't count the Nexus line, it might be among the first tablet to get the new Lollipop, if Onda lives up to its promise.
#1: Xiaomi MiPad
Price: $270
Xiaomi, the most popular Chinese brand, has made a fresh-looking and affordable tablet that you can buy without having to worry too much about build quality - after all, the company lives up to a certain standard to be so successful in China. We should also not forget that the MiPad runs on Nvidia's Tegra K1 with killer Kepler graphics.