Armchair quarterbacking Microsoft layoffs: money, culture, and farewell to Nokia
48
This article may contain personal views and opinion from the author.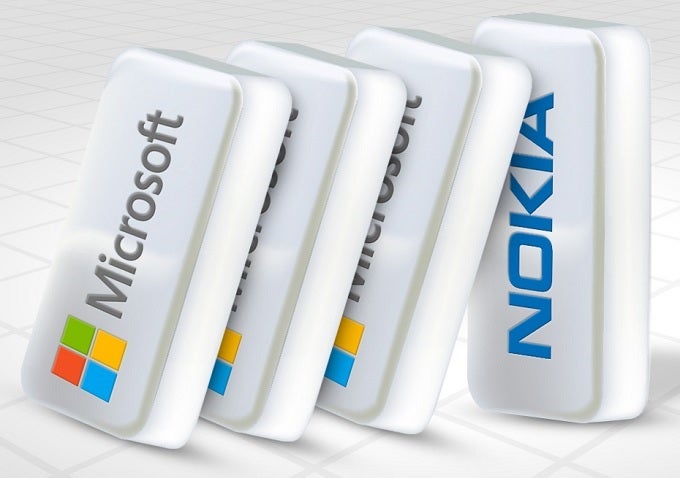 Now that all of us have had some time to digest
Microsoft's announcements
to take the axe to a number of products, operations, and jobs, why not take a look at how it might impact mobile specifically, arguably the most important sector of industry and commerce today and in the foreseeable future.
Whenever two large companies merge, it is a virtual guarantee that there will be a trimming of the workforce. Right or wrong, like it or hate it, these cuts are part of the reason why such mergers take place: the company gets a bigger (and hopefully better) portfolio of products and services and thus it is able to provide more than if it had ventured to expand its offerings on its own.
The thing is, you do not need a human resources, or sales, or marketing department to be twice as big as it was to manage an employee base or portfolio of customers. The overlap of functions is a redundancy the company can pare down, and save some money in the process. This happened when Bell Atlantic and GTE merged to create Verizon. It also happened when SBC and BellSouth merged, reforming the current AT&T. It even happened when T-Mobile acquired MetroPCS (just think of what would happen if T-Mobile and Sprint tie the knot). This is what
will happen
when
Lenovo formally takes ownership of Motorola
.
One culture over here, one culture over there
By outward appearances, the merger with
Microsoft and Nokia Devices and Services
was not really any different. Software, marketing, human resources, sales, research and development, ad infinitum, are all areas of that became overlapped and instantly redundant. The traditional model for such layoffs is that the acquired company generally bears most of the burden, but that is not an absolute. In the Microsoft-Nokia case, there was a lot of complementary talent too. However, anyone that thought there would not be layoffs following the merger were kidding themselves. These cuts are more than cost cutting, or even reorganization in the classic sense, it is clearly about culture too, and Nokia is being kept apart of, but from a distance. Engineering gets a boost in Finland while stateside and elsewhere, the old Nokia is going to feel the pinch.
Good-bye Nokia (for real this time)
Microsoft did not get into much detail about where the cuts would be beyond the broad numbers, but of the 5,500 Microsoft employees being cut, about 1,400 will be in the Seattle area. Reports indicate that they will touch just about every department (though some more than others).
On the former Nokia side
, it is going to hit manufacturing and professionals alike. The manufacturing facility in Komaron, Hungary will be hit the hardest, as that location will be shut down.
I will admit that I was surprised at how fast cuts would be implemented, and I was also surprised at how lopsided the layoffs would be. The biggest group out of the 18,000 announced cuts to feel the pinch, as we all know, are the 12,500 or so that came with Nokia Devices and Services, which accounts for half of the workforce that became Microsoft employees when the dust of the acquisition settled. My only hope is that they retain the talent that really delivered on the more recent devices Nokia had offered, especially in the camera department that brought us the stellar sensors found on the
Lumia 925
,
1020
, 1520, Icon, and 930.
Even then, for all intents and purposes, this marks the end of an era, Nokia is no more.
Mobile loses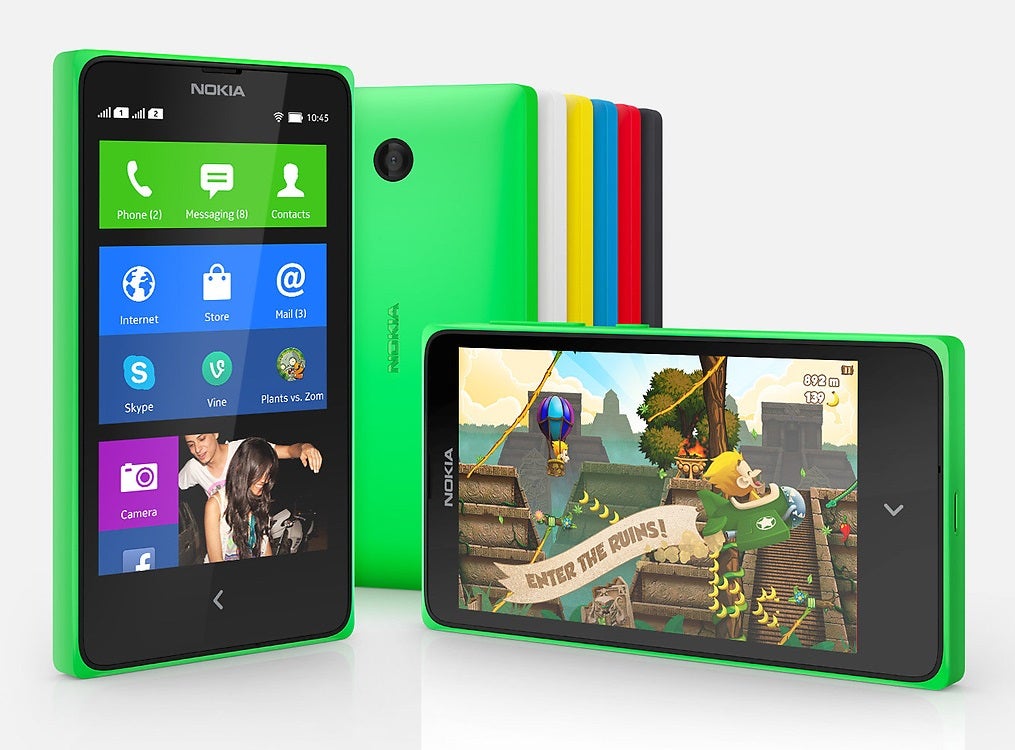 Don't let the door hit you on the way out...the Nokia X (and friends) was ill equipped to compete in the low cost segment
Other factors aside, the implications for mobile are significant, and I am not sure they are for the best. The survivors and casualties in the mobile segment are revealing to say the least. Seeing the
Nokia X line of Android devices walk the plank
does not surprise me, and their departure will not likely leave anyone in tears. While I was initially excited about the strategy the Nokia X might have pursued, as time went on, it became more apparent to me that they were a half-baked measures and it left Microsoft competing with itself. Even from the "affordable" smartphone standpoint, they were redundant. The hot selling Lumia 520 and Lumia 620 series were better alternatives with Windows Phone, and the newer
Lumia 530
,
Lumia 630
, and
Lumia 1320
, provide even better coverage of the lower cost segment with better performance.
Cancelling the Asha and Series 40 feature phones
did surprise me. These devices are a hit in developing markets, and while they do not necessarily fit the "Windows" motif, they were still a hook with which to build brand identity and loyalty. Some of these devices are a must in remote areas with unreliable (or non-existent) power grids (like Africa), like the
Nokia 225
. Yeah, I know it is not a sexy new Windows Phone with the latest Snap-this-HD-that-PureView-pizzazz, but it has a 36 day standby time, and you can talk continuously on it for almost 24 hours straight. Smartphones dream of battery life that can be measured beyond hours.
The focus on smartphones and abandoning lower-cost market-entry devices, indicates to me that Microsoft might even go a step further at some point, and not only shutter more manufacturing capacity, but trim the smartphone segment even further. That means possibly looking at the "high end" only. Low-end units sell in greater numbers, but the profit margins are much thinner. However, they are the key to developing markets like China, India, and Africa. Competing on a low-cost basis is possible, even feasible. In markets of such size, that is where you can increase the user base, and drive long-term growth.
"High-end" does not equal flagship
Currently, every major manufacturer has their absolute banner device. The
HTC One (M8)
,
Samsung Galaxy S5
,
LG G3
,
Sony Xperia Z2
, and others, all represent that one device at the top of any given line-up. In the Windows Phone space, there are arguably three, the Lumia 1520,
Lumia Icon
, and Lumia 930 (okay, those two are ostensibly the same device).
These devices are meant to represent everything that can be accomplished within the bounds of technology and cost. We know that more is possible technologically, but not without introducing prohibitive cost. We also know that full featured, capable smartphones can be made and sold for under $100. While that latter formula will work in developing markets like India, Eastern Europe, parts of Asia, the Middle East, and Africa, it does not lend itself to the expectations of consumer-driven developed markets like North America, and the EU.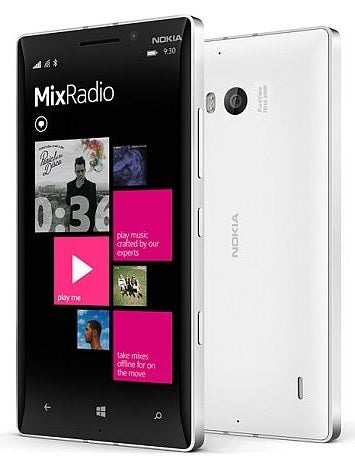 The Lumia 930 is an excellent Windows Phone, but will the market accept another incremental upgrade?
When reports started to circulate that the next generation Windows Phone flagship, codenamed "McLaren,"
had been canceled
, I was perplexed, especially since all other mobile device lines were on the chopping block, the landscape has room for a game changer. McLaren was rumored to
bring some very cool
, new, edgy, and arguably gimmicky features with it. That is what the flagships are though, they are what Lexus is to Toyota.
Word has it that while McLaren is off the docket, the technology is not. That is good news from a cutting edge standpoint, but what does that mean for the next 12 months? Jo Harlow, who heads up Microsoft's phone business is reported as saying that there will be a new "high-end" Windows Phone announced "very soon." Alas, if it is just a revised flavor of the excellent
Lumia 1520
, or
Lumia 930
, it is probably not going to wow very many people. Incremental upgrades are okay if you have dominating market-share (Apple, Samsung), but they can be brutal if you don't. That is why LG and HTC are throwing the kitchen sink at their upgrades, resulting in stellar new designs for a single premium device. Microsoft might want to consider adopting a similar idea.
It could be argued that it would be worse if Microsoft did not have something new announced and available by the holidays. However, once the inevitable iPhone 6 fever catches on in the autumn, nothing short of bleeding edge gadgetry and hype is going to make people look, so that might be a hand well-played if we end up seeing the new standard bearer in the spring.
Same suspicions and criticism
The institutional critics of Microsoft's acquisition of Nokia were not concerned about whether the companies could merge. The concerns were over how Nokia's money losing business model with hardware was going to affect Microsoft's bottom line (not that Microsoft's hardware venture was making money either, see the Surface RT). Indeed, even if its best days were yet to come, Nokia was going to have some hard decisions to make.
As we saw from Microsoft's
recent financial statement
, Nokia Devices and Services sapped $700 million, and $0.08 per share, on top of the $7+ billion spent to buy the company. There were no granular "forward looking" statements, but when you announce layoffs, a significant shutdown of manufacturing capacity and product lines
before
an earnings statement, and then that earnings statement shows a still hurting Nokia with no expectation to break even before 2016, I am thinking that Nokia was in far worse shape than any of us laymen-tech-media-types thought. In fact, I'll argue that the surviving Nokia, the one still based in Finland, holds a bunch of patents, operates HERE Maps, and a profitable network switching and systems unit is in better shape without Devices and Services.
Now before you think I am about to get on the Stephen Elop-Trojan horse bandwagon, let me stop you. Everything, from the "
Burning Platform
" memo to his justifications to adopt Windows Phone were tough, distinct, and correct calls. There was no reversing the course before he took the CEO position. Nokia was on the way to becoming Finland's BlackBerry. There is no disputing this. For all that though, Microsoft acquired an ailing partner, with some talent (those that aren't being dismissed), a few patents, some direct manufacturing capacity, and a brand name.
The brand is as important as the product
Even if Nokia is but a shell of what it once was, the name holds weight, as do the Nokia and Lumia brands. Compared to the Microsoft brand, whose last foray into mobile was
the KIN
, Nokia and Lumia are by far stronger brands in mobile. By cutting out the Asha and Series 40 lines, Microsoft is also giving up on the delivery of hundreds of millions of units per year. That's
hundreds of millions
, effectively ceding markets to the likes of Samsung. Hundreds of millions of items that advertise an image, and a brand.
Nokia and Lumia are brands associated with cutting edge camera technology, placing massive sensors into packages beyond typical imagination. They are also brands that were first to market with ultrasensitive displays so they could be used while wearing gloves. These are the brands that delivered ClearBlack displays which, in my opinion, are unrivaled in outdoor visibility. These can all be tied to Lumia, but that is tied to Nokia as well.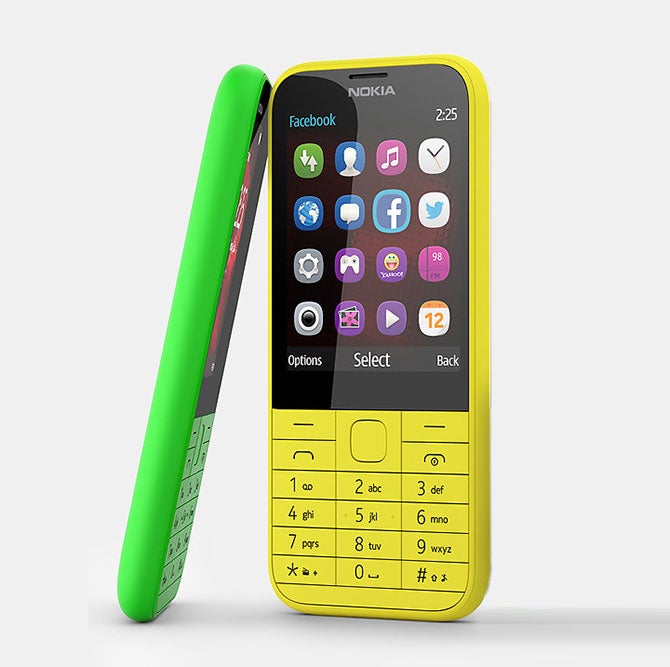 It may not look like much, but the Nokia 225 covered the basics and then some, all while providing over a month of standby battery life
These are also brands associated with affordability, like the
Asha 230
, while still being packed with features. Yes, I know, it's not sexy, but it's compact, $60, dual SIM, touch-screen, and has a month's worth of standby time
For the long run, I think the goal of uniting behind "Windows," in whatever shape that takes, for mobile is the right idea. That said, I cannot help but think that the baby is getting thrown out with the bath water. The cloud is the future, and the future is mobile, and Microsoft has a robust and flourishing cloud offering, but the company is also passing out pink slips to half of a mobile centric business unit. Remember, Microsoft is now officially in the business of manufacturing its own stuff. Like I wrote earlier, mergers create redundancies, thus layoffs are inevitable. I just cannot shake the feeling that Microsoft may have created a hindrance to the growth of the Windows Phone platform in the short term, and that does not bode well for the brand that literally gave it life.