Apartments.com brings its mobile app to Android
1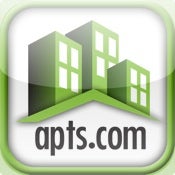 Apartments.com is one of the most popular ways to find an apartment online, but with only an iOS application and a mobile website, Android users found themselves missing the convenience of a native application. Now, that's fixed - the application has arrived on the Android Market and it's free.
It's got a very simple and intuitive interface, and makes use of the phone's location awareness by showing properties for rent nearby. You can also narrow down your searches by location, price, number of bedrooms, number of bathrooms, amenities and others.


source: Apartments.com
CHICAGO, Jan. 20, 2012 /PRNewswire via COMTEX/ -- Online rental resource leader, Apartments.com, is answering the apartment search needs of Android(TM)-powered phone users nationwide by announcing the launch of its application in Android Market(TM). Android continues to be one of the most preferred platforms in the U.S. with 47 percent of all smartphone users owning an Android-powered phone, according to comScore's November 2011 U.S. Mobile Subscriber Market Share report. To appeal to the apartment search needs of this rapidly growing audience of smartphone users, Apartments.com is giving Android enthusiasts more ways to find a place to live. By creating instant access to thousands of apartment listings--representing millions of apartments--Android phone owners can now conduct location-based searches in a visually-enhanced media format including walk-though videos, photos, floor plans and GPS directly from the palm of their hand.
"We want to give apartment hunters a variety of search options," said Chris Brown, VP of product management at Apartments.com. "With mobile devices predicted to overtake PCs for accessing online information in the next year or two, we added the Android app to our mobile product suite to give renters more choices to choose from when conducting their apartment search. Unlike other apartment apps on the market, we designed our app specifically for Android to ensure we deliver the best user experience."
The Apartments.com Android application key features include:
The most comprehensive and vivid database of apartments nationwide
Search for apartments near any location, use GPS to search exact location
Refine search by location, price, number of bedrooms, number of bathrooms, amenities and more
View photos, floorplans and video walkthroughs of apartment listings
Save apartment listings as favorites and access them again at anytime
Saved searches allow apartment shoppers to pick up their apartment search where they left off
The Apartments.com Android application is free and now available in Android Market.
The addition of the Android app to the Apartments.com mobile product suite--including iPhone or iTouch app and a mobile website--puts apartment shoppers in control of their search. By providing renters with even more choices on how they access apartment information, they can search at anytime from anywhere and on any mobile device they choose. To learn about all of Apartments.com mobile solutions, visit http://www.apartments.com/mobile.aspx .
About Apartments.comApartments.com ( http://www.apartments.com ) is a leading national apartment Internet listing subscription service with more than 50,000 unique addresses representing millions of rental units from managed properties, newspaper classifieds and for-rent-by-owner properties. By incorporating the most relevant products to reach renters including personalized searches and highly visual ads featuring live chat, real-time rent, online video walk-through demonstrations, professional photography, a mobile website and iPhone and Android app, Apartments.com creates easy access to its listings. Providing unmatched exposure to its advertisers through an intuitive name, strategic search engine placements, featured partnerships including Yahoo! Real Estate, Univision and more than 120 newspaper websites and innovative emerging media, Apartments.com reaches millions of renters nationwide, driving both qualified traffic and highly-engaged renters to leasing offices nationwide. Apartments.com is a division of Chicago-based Classified Ventures, LLC. The Apartments.com network of apartment rental websites includes Apartment Home Living ( http://www.apartmenthomeliving.com ), a leading social media apartment website distinguished by a "live for fun" community experience, proprietary lifestyle matching and local living guides to help renters find their perfect place to live.
Android and Android Market are trademarks of Google, Inc. All other trademarks are property of their respective owners.