Android smartphones with Force Touch: available & upcoming
37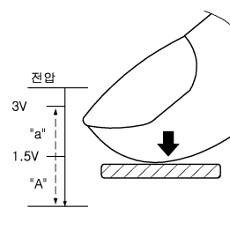 Well, folks, just a few months back, we were introduced to a brand new way we can interact with our smartphones. We are talking about pressure-sensitive screens and Apple's
iPhone 6s
, of course. Yes, technically, Huawei announced the
Mate S
with a Force Touch variant a week before Apple announced the 3D Touch-toting iPhones, but Huawei took its time before actually making the Force Touch Mate S available to the market.
But enough semantics, let's talk about the future. Analysts have been quoted saying that Force Touch, along with fingerprint sensors for companies that are playing catch-up, will be the
popular new features
in Android smartphones for 2016. So popular, in fact, that some expect
25% of this year's smartphones
to have a pressure-sensitive screen. It seems like the Force Touch technology is going to be the QHD of 2016 — not all users will be convinced of its usefulness, but most manufacturers will race to get it for the sake of not falling behind.
All that being said, you may be thinking about getting yourself an Android handset with the new pressure sensing tech, just for the sake of experiencing and / or evaluating it for yourself. Well, currently available smartphones that have Force Touch are scarce indeed, but there are a couple more upcoming, and some rumors are pointing towards some serious Android flagships toting the technology to be launched in a couple of months. Check them out below!
Currently available:
Not only did Huawei race to
announce
the Force Touch-toting Mate S before the 3D Touch-capable
iPhone 6s
and 6s Plus, the company also took special care to gloat about how the Rose Gold Mate S model has
more Rose Gold
on it than the similarly-colored iPhone 6s. Yeah, it went there. That aside, if you want a Force Touch Mate S, you need to buy the 128 GB model, which is still a bit hard to track down. In any case – if you live in the US, you will be buying an import model, and it will cost you somewhere between $900 - $1050. Ouch.
In case this price-tag hasn't caused you to scroll down with haste, here's what this $1k can get you — a premium metal build, a 5.5-inch display with a 1080 x 1920 resolution, Huawei's home-brewed 64-bit Kirin 935 SoC, 3 GB of RAM, and a camera, which we didn't find to be exactly awe-inspiring. In fact, if you want to know our full thoughts on the Mate S – go ahead and read our review, linked below. Also, important note, if you intend to import a smartphone meant for a different market, please check if it supports the bands of your carrier.
ZTE's
Axon Pro
was a pleasant surprise when we got to
review it
last year – a metal-clad, flagship-class handset, with nigh-stock Android on board, and generally impressive performance, specs, and price point. The Axon Mini is, surprisingly, not a miniature dish of that exact recipe. While the smaller smartphone is of the same series, it rocks a custom UI on top of Android 5 Lollipop, and has a couple of new features that its bigger siblings do not. These are a fingerprint scanner and — you guessed it — Force Touch.
The Axon Mini is another handset that is
yet to be sold officially in the US
. You can find it on eBay and Amazon for prices ranging from $300 to $500. Again – be careful with which bands your phone of choice supports, as it may not work in the US.
Rumored / upcoming:
Sammy's 2016 flagship (or should we say "flagships", with all the
Edge and Plus variants
that are being reported) is going to be announced somewhere between late February and mid March according to various rumors, and leaksters have been talking about
Force Touch tech being a part of the new features
. We've seen a Samsung-applied
patent for a pressure-sensitive screen
, and seeing as a major competitor such as Apple already has the tech on its smartphones, there's no reason to believe that Sammy would delay implementing it, unless there are technological issues involved.
If you consider yourself at least a bit of a smartphone geek, you most probably have heard of Xiaomi. An up-and-comer from China, the company is quite big in the Eastern markets, and is well-known among tech lovers in the West for its bang-for-buck smartphones, loaded with powerful hardware, pretty design (at least in the top-tier models), and the homemade MIUI Android skin. All that out of the way, it has been quite a while since the company released its
Mi 4
flagship smartphone, and its successor has taken its time to get to the market.
So, according to most recent rumors, the Xiaomi Mi 5 should hit shelves sometime in the first half of 2016, Snapdragon 820 on board and, you guessed it,
a pressure-sensitive screen
. Well, at least that's what the rumors are saying. Check the rumor review linked below, in case you want to brush up on all we know about the elusive handset.
That's all for now, folks. Four smartphones, two of which are barely just rumored to have Force Touch – the list is not as crowded as analysts promise it would be, but we're barely in the start of the new year. We expect to hear about more manufacturers adopting the technology soon and, as we do, we will keep you informed.