WSJ: Galaxy S7 coming with 'lowlight' camera, Force Touch and microSD slot, release date is mid-March
68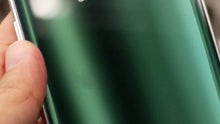 Samsung's
Galaxy S7
is looming on the horizon as the most anticipated phone for the first half of 2016, and there is barely a passing day now when we don't hear a little something about its alleged features, release date, or
model versions
.
Given that Synaptics, the maker of all things touch and controlling, recently enlisted Samsung as one of the core partners for its upcoming
ClearForce pressure-sensitive touchscreen technology
, that's what may end up in the Galaxy S7. ClearForce allows for a more complete list of features to be had in future smartphones with it, besides contextual menu pop-ups upon harder press, such as variable-speed scrolling, screen unlock and wake up, variable gaming control, and so on, but which of these will be implemented, remains at the discretion of the manufacturer.
Galaxy S7 Camera
The aforementioned features - pressure-sensitive display and Type-C port - are largely expected, though, as a 2016 flagship without them would be heading for a failure, yet there is a way more interesting claim in the WSJ report, too. The insiders tipped that the Galaxy S7 will feature a brand new camera, sporting improved low-light photography, and flush with the rear surface, unlike the protruding 16 MP module on the Galaxy S6.
So far we've heard about two new camera units that Samsung is working on - a
20 MP piece
, and a
12 MP one with a big sensor size
. The 20 MP sensor is actually mentioned in slides for a Samsung investor presentation, whereas the 12 MP unit is just a speculation for now. Given the specs listed for the 20 MP module - a new 28nm production method that makes it 23% thinner than Samsung's current 16 MP units - we'd wager to guess that this will be the sensor in the S7, if Samsung aimed to flush the camera with the back indeed.
Moreover, the new 20 MP endeavor of Samsung is built with a RWB pixel color pattern that, according to Samsung, enhances light sensitivity, and improves the signal-to-noise ratio in low-light conditions, which might be why the WSJ report is mentioning that the S7 camera will be "
optimized for lowlight photography
." To top it all off, Samsung recently
trademarked the terms "BRITECELL"
for mobile devices, hinting in its turn at new camera technologies for its upcoming phones.

As for when will the Galaxy S7 hit the shelves, the WSJ is unequivocal that it will arrive at the US shores in mid-March, which jibes with the
rumored February 21st unveiling
prior to the MWC expo, and a release date scheduled for 2-3 weeks later, as usual. Check out what's been rumored so far about the Galaxy S7 in the slideshow below, and tell us what you think on how the upcoming S7 is shaping up so far.