Android Wear 2.0: which smartwatches will get the update and when
8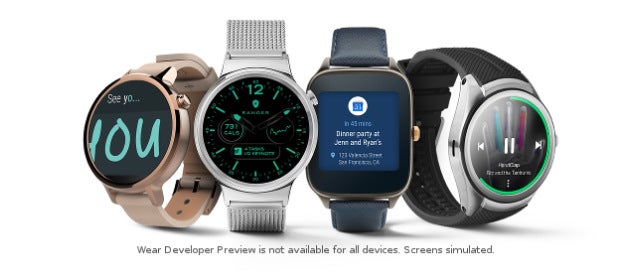 Android Wear is about to get better. A lot better. We're not exactly sure when, but we know it will, just like anyone who watched the
Google I/O opening keynote
. At the event, Google announced the biggest update to Android Wear so far, with improved watchface functionality, better fitness tracking, extended battery life, and the option for apps to function independently, without relying on a paired smartphone. Even handwriting recognition and a keyboard have been thrown in! How cool is that?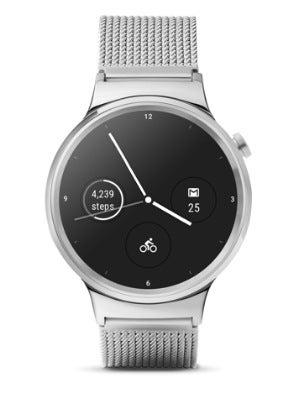 Android Wear 2.0 will let watchfaces access data from any app
However, there are still some blanks that Google hasn't filled in. For instance, we don't yet have an exact Android Wear 2.0 release date. We know it is going to launch this coming fall, but we can't say when.
What's a bit clearer, on the other hand, is which of the existing Android Wear smartwatches will get the Android Wear 2.0 update. The second edition
LG Watch Urbane
and the
Huawei Watch
are certainly getting the new software, as they're already eligible for a preview of the platform – developers and adventurers can download the Android Wear 2.0 beta and give it a try if they have one of these. We're also lead to believe that the newer, second-gen
Moto 360
and the
Asus ZenWatch 2
will be updated, since they both appear in images on the platform's promotional web page.
Of course, other wearables running Android Wear could get Wear 2.0 as well – the hardware specs on Wear gadgets revolve mostly around the same processor and RAM amount. But at the end of the day, we can't be sure until we get an official confirmation on the matter, and that's not likely to happen until later this year.
Also read: