Android Wear 2.0 unveiled: the biggest update to Google's wearable platform
5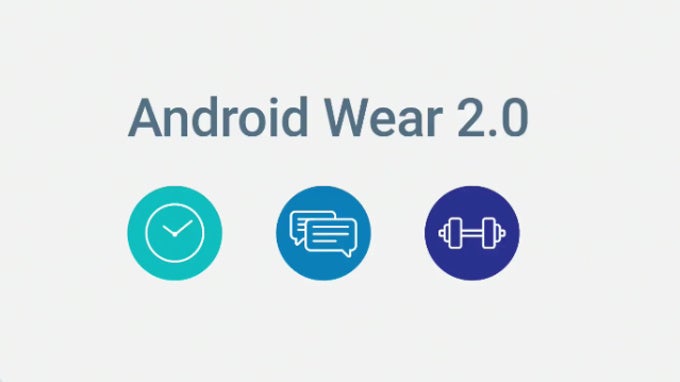 At Google I/O 2016, the company has unveiled a brand new version of its wearable platform, which happens to be the biggest update to it ever: welcome Android Wear 2.0.
Android Wear 2.0 brings improvements to three key areas of your smartwatch:
the watchface
messaging
fitness
First, the changes to the way watchfaces works: now, any watchface can show data from any app, so you can mix and match styles with the information you need. This will allow you to use that watchface you've liked previously, but could not use because they showed limited information.
Handwriting support and automatic fitness tracking
Next, messaging. This is probably the most profound change to Android Wear: you can now type on your watch with handwriting recognition. Say you receive a text asking you when you'd meet up with your friend. You can now easily write on the screen "3pm" with your finger and have the screen scroll to free up the most space for typing. It will then recognize what you've written and send it as a reply.
Next, Google has heard users who want to use their watch as a personal coach. Android Wear 2.0 devices will now feature Google Fit automatic activity recognition, so apps like Strava can start tracking your run as soon as you start running, without requiring you to manually turn the Tracking on. Apps can also now exchange data with Google APIs, for a better synced user experience.
Finally, Wear 2.0 is expanding the ways to listen to music when you work out. You now no longer need to have your phone to listen to music: even when you leave your phone behind, your watch can still play your favorite music and it integrates with popular apps like Spotify straight from the watchface.
source: Google