8 fantastic Samsung Galaxy S8 features that went under the radar
41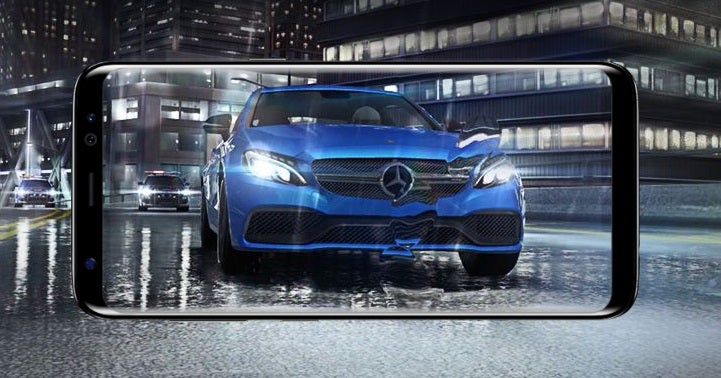 Turns out there's lots more where that came from and Samsung has left it to the media to discover and publicize some very compelling features and functionality that got very little "screen time", or not any at all! It's not surprising – with a smartphone this packed, Sammy had to focus on the best of the best to make an impact.
Now here are 8 of the best Galaxy S8 features that Samsung didn't advertise directly, but are going to be there for you!
1. Fast wireless charging
You'd be right to dismiss wireless charging as slow and cumbersome, but Samsung has actively worked to change your mind. The Galaxy S8 supports
wireless charging
at almost twice the speed of most Qi wireless chargers – 2.4A, instead of 1.5A. That's still not as fast as wired charging in combination with Adaptive Fast Charging or Quick Charge optimizations, but it's quite workable.
If you want to take advantage of that, you will need Samsung's Fast Wireless Charging Stand (
Amazon
, $90). It seems to be the only one on the market that delivers enough amperage to see the benefit. It also looks kinda rad and has a built-in fan to cool down your phone. Wireless charging tends to make back panels heat up, so a cooling system is quite welcome. Let's hope it's quiet, though!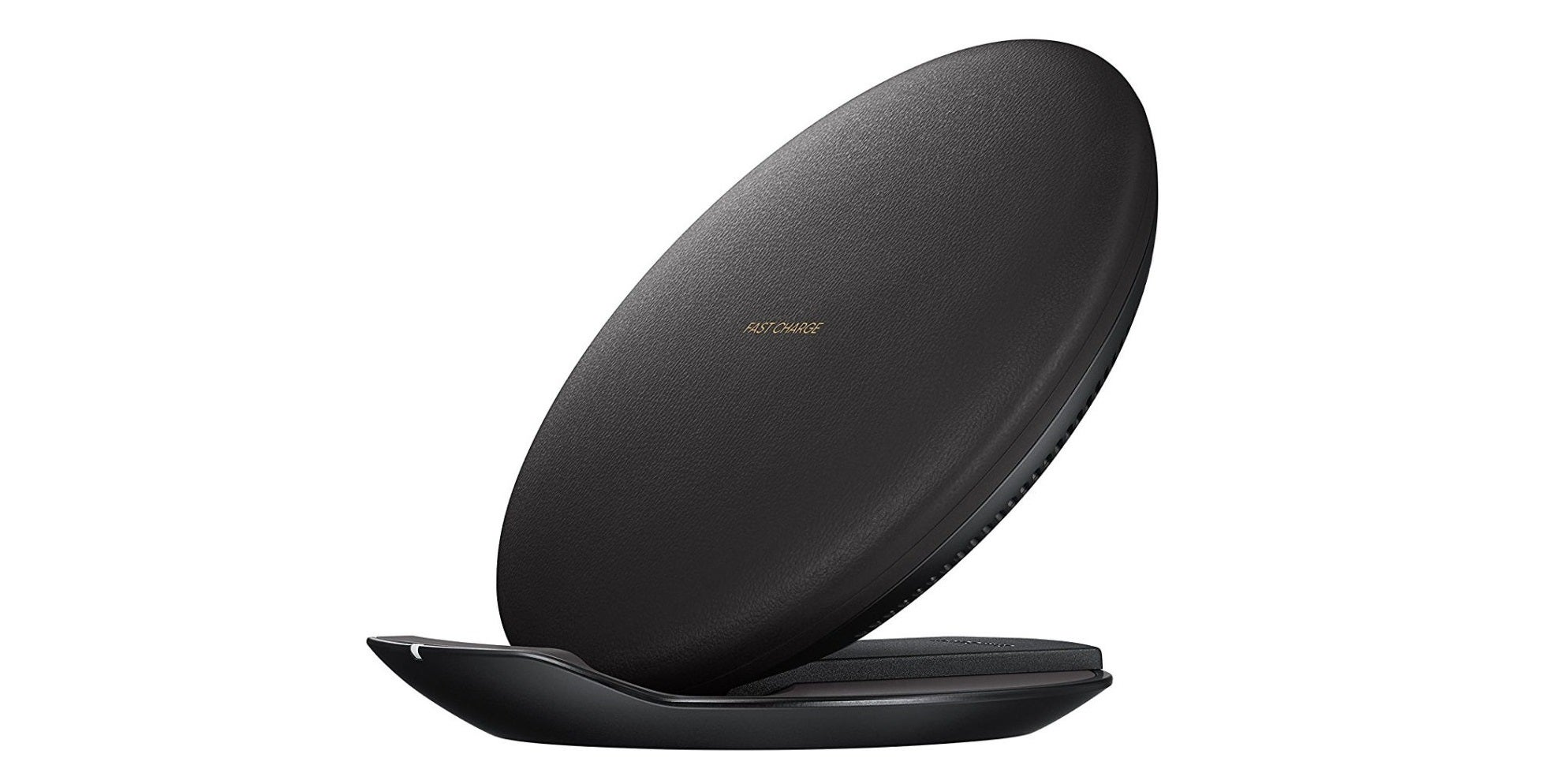 Samsung's fast wireless charger looks like a space dish
2. Customize soft keys and color
Samsung said 'goodbye' to capacitive keys with style! The
Galaxy S8
lets you personalize the software navigation keys by choosing a colorful background for them, or switching the layout between Recents - Home - Back or Back - Home - Recents. You can also tweak the amount of pressure needed to hard-press the virtual Home button. Speaking of the Home button...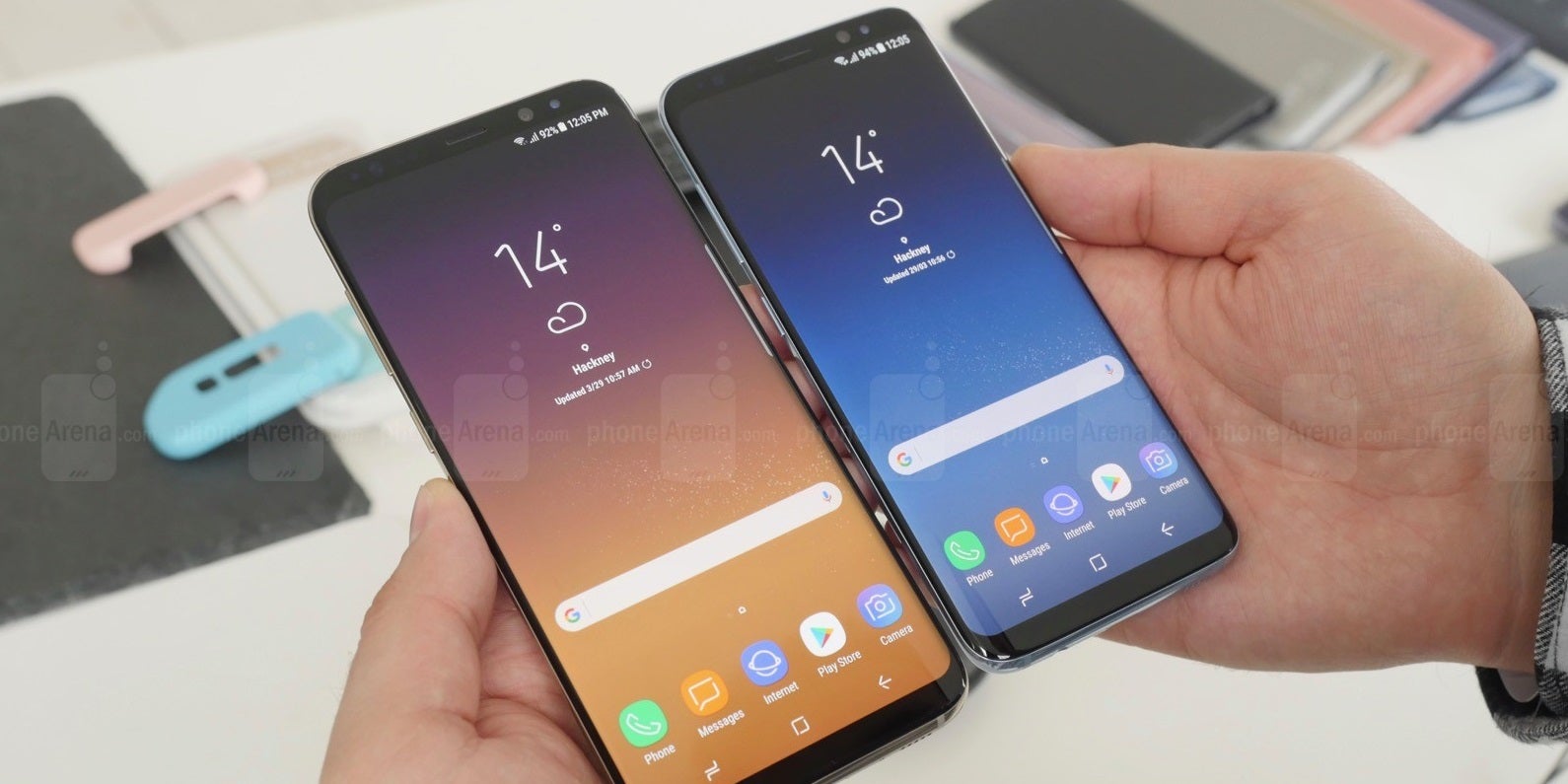 Samsung is no longer being stubborn with the keys arrangement, which is a great thing!
3. The Home button is always available
Even if the
Home button
icon isn't visible on screen, or the screen is off, you can still hard-press in its general location and get haptic feedback indicating you've triggered the Home button. This way, you can easily power the S8's display, quit open apps, and glance at notifications when the phone is lying down, for example. Thoughtful!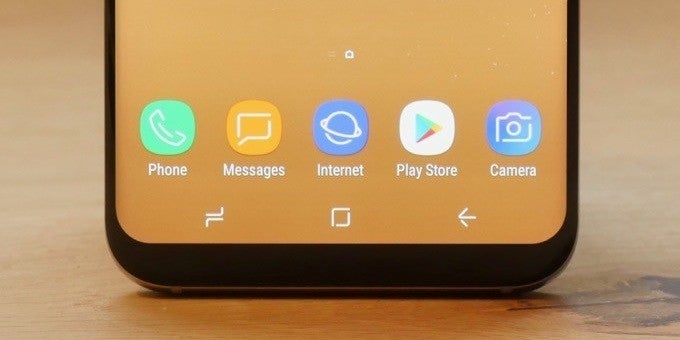 You can really count on that Home button!
4. Multi-frame image processing
There's even more going on behind the camera scenes compared to previous Galaxy S flagships. Samsung has worked out a neat image processing algorithm where the Galaxy S8's camera takes three photos instead of one. It chooses the clearest image as baseline and uses the rest to reduce blur. This applies to all images and happens so fast, you wouldn't be able to tell. The result is supposed to be
clearer, more detailed photographs
.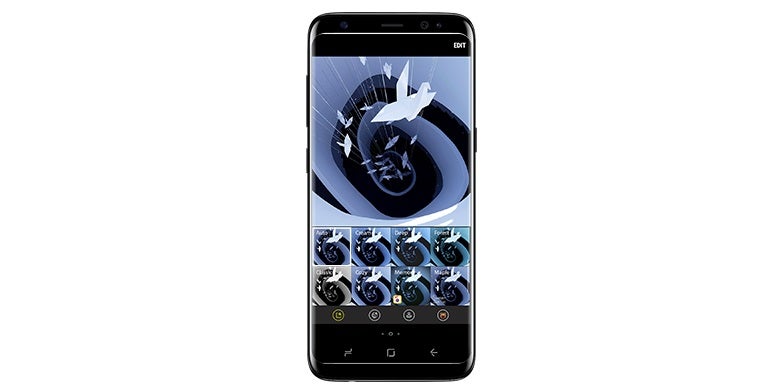 Three photos is better than one, Samsung thinks
5. One-handed control for camera app
Instead of adding a separate
one-handed control
mode for the camera app, Samsung straight-up optimized it so that using it one-handed comes naturally. Swiping your thumb in different directions triggers shooting modes, switches between front/rear cameras, and opens filter settings. Moreover, moving the on-screen shutter button to the left or right adjusts zoom.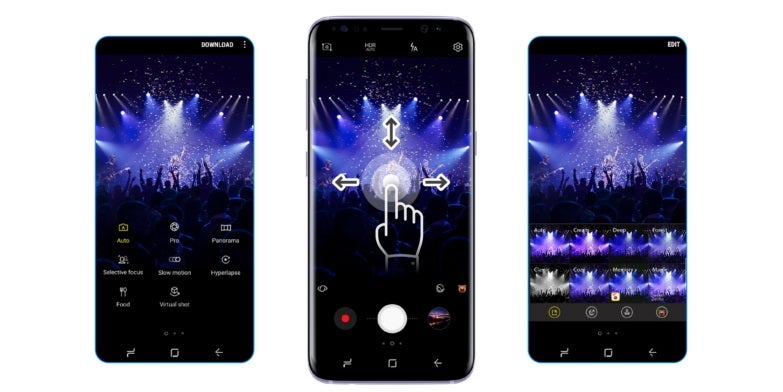 An example of Samsung observing customer behavior and feedback. Most smartphone photos are taken in portrait orientation, one-handed.
6. The battery is slower to degrade over time
Improvements in technology have allowed Samsung to increase the Galaxy S8 battery's longevity. If the Galaxy S7 maintained around 80% of effective battery capacity during a typical year of use (charging and discharging), the Galaxy S8 will hover at around 95%. Of course, such metrics can get quite "stretchy", depending on how much you use your phone and how often you charge. But Samsung has clearly put in the work to make the S8's battery last substantially more in the long run. Now if only they could think about
two-day battery life
!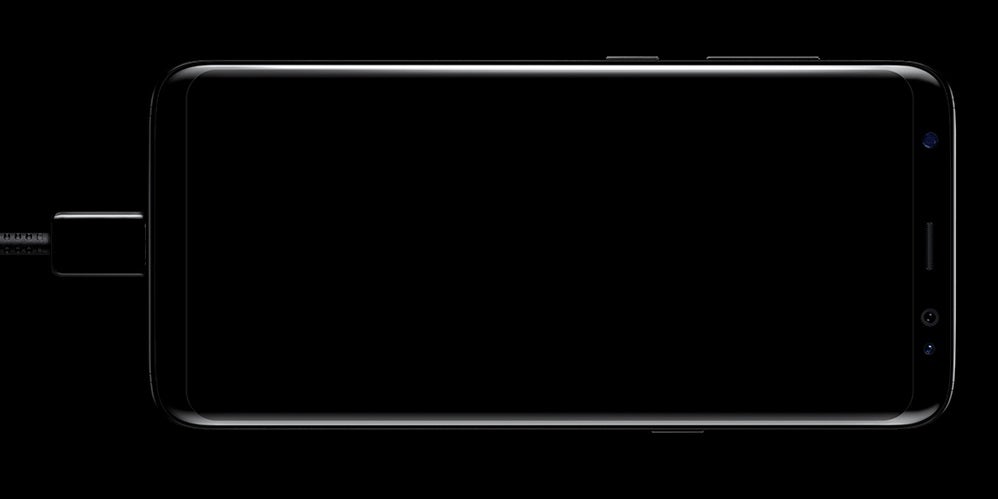 It will be a longer while before the Galaxy S8 battery starts acting up!
7. Gigabit Internet
The Galaxy S8 is among the first smartphones – if not the first – to handle
LTE speeds
of up to 1 gigabit/s (125 megabytes per second). This owes to Qualcomm's X16 modem built into the Snapdragon 835 chipset that powers the Galaxy S8 in the US. Alas, such speeds are only obtained within test settings for now, at least in the USA. But the technology exists and will become the backbone of future high-speed mobile internet.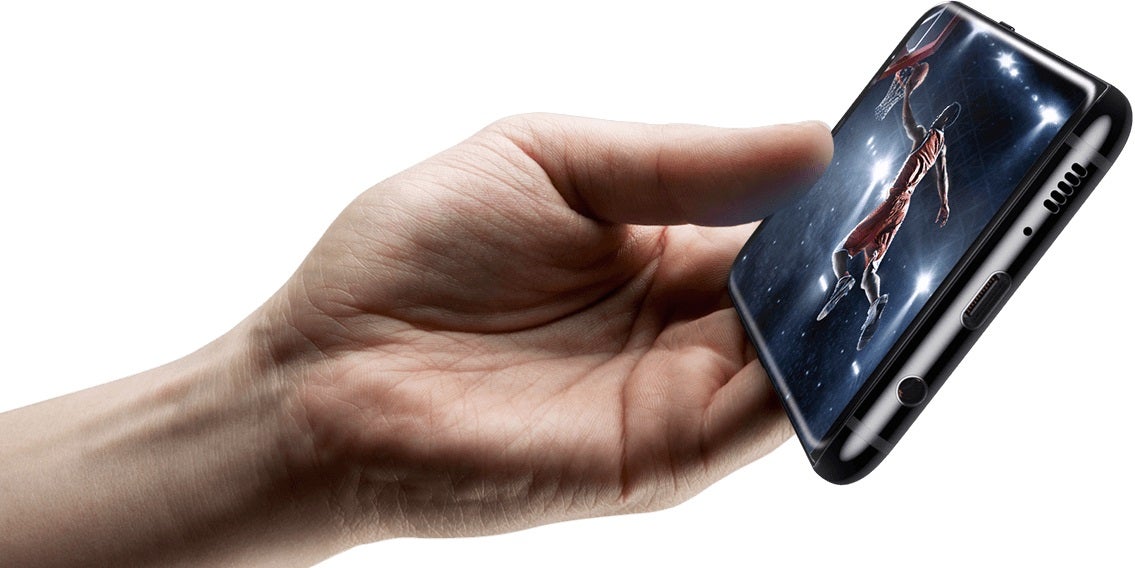 Faster Internet, for when the time comes...
8. High-saturation display
Much has been written about the Infinity Display's forward-looking 18:9 aspect ratio. But it kind of flew under the radar that the Galaxy S8 boasts a 'Deep Red' OLED screen. According to DisplayMate measurements – confirmed and endorsed by Samsung – the screen's color gamut measures 113% of the DCI-P3 and 142% of the sRGB color standards. The former is the cinematic default, and the latter is standard for use on monitors, printers, and the Internet.
What's more, the Galaxy S8 is the first smartphone to get the UHD Alliance's 'Mobile HDR Premium' certification. This is a set of performance requirements for resolution, dynamic range, color space, and bit depth as to ensure the best experience in viewing HDR content from Amazon, Netflix, and other content providers.
You can read more the certification here
. Alas,
Netflix isn't on board just yet
, but it will catch up eventually.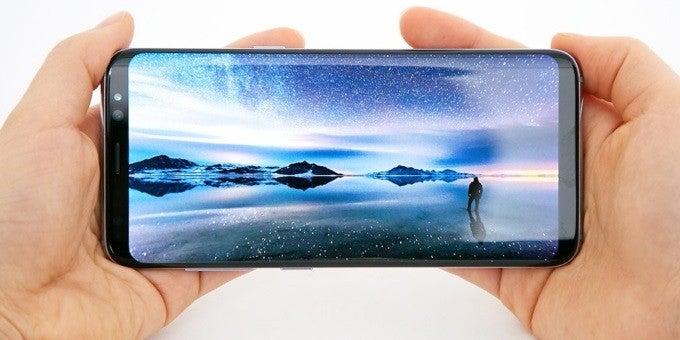 The Galaxy S8's display can supposedly get scorching-bright!
ALSO READ